Your pup's paws go through a lot of wear and tear. When out in the yard or strolling through the neighbourhood, harsh elements can cause dryness, cracking, and even serious injuries! Protect their little paws with this dog paw balm recipe.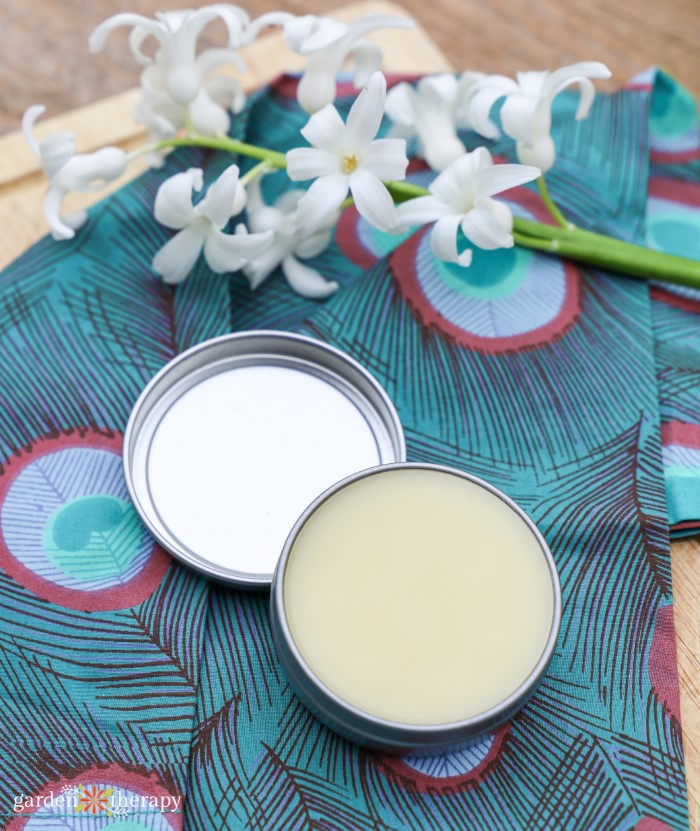 Dog paw balm is a necessity in your pet's routine! While it may be a lesser-known component of pet care, treating your dogs' paws really is important. Without proper care, pet paws are prone to a lot of damage, simply from walking around!
Animals have always been a huge part of my life. Dogs, in particular, have a special place in my heart. My past dogs, Tallulah and Meatball, were so dear to me that it was hard to imagine bringing another pup into my circle.
This changed when I first saw little Ozzie and his little scruffy necktie while scrolling through Facebook. I adopted Ozzie almost a year ago from an organization that works to rescue Mexican street dogs and place them in loving homes.
A year later, Ozzie has settled in and quickly become a beloved addition to our family along with my cat, Magic. I've developed this DIY paw balm with dogs like Ozzie in mind as a natural solution for paw care.
Jump ahead to…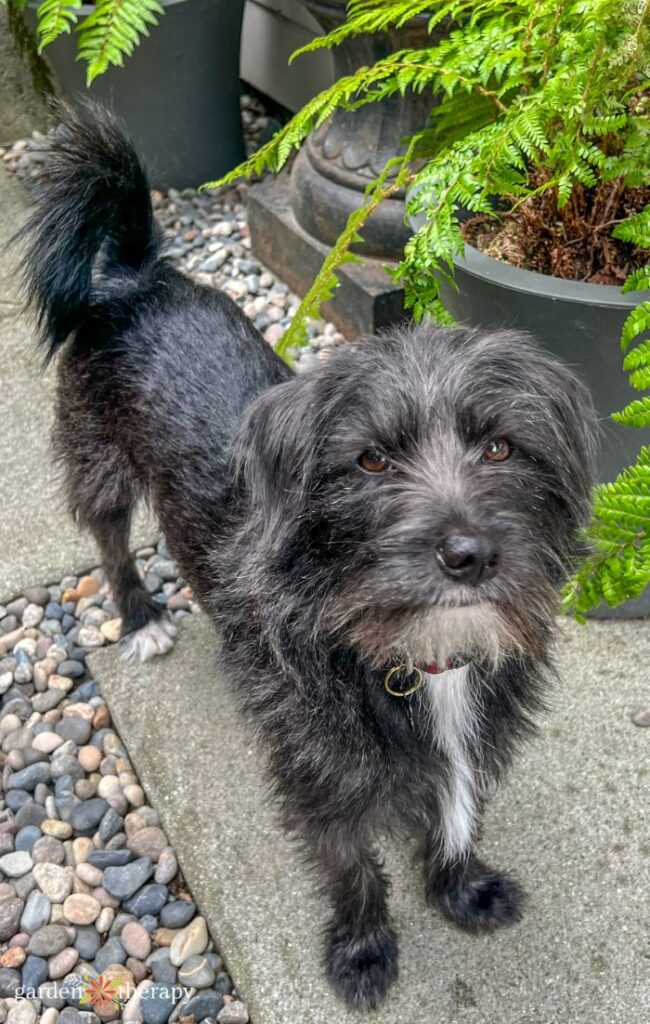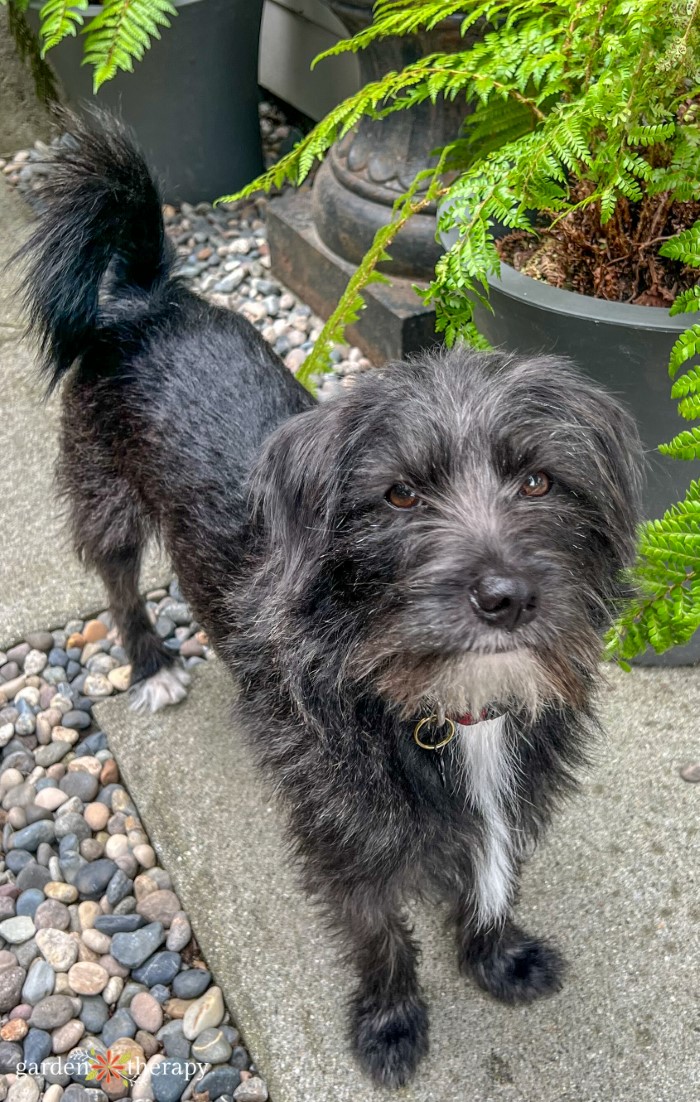 Is Paw Balm Good for Dogs?
Absolutely! All dogs can benefit from paw balm. It has a gel-like consistency, designed to bring back moisture to your pets' paws. Just like we use moisturizer to heal dry hands or lip balm to avoid chapped lips, our dogs' paws need regular moisturizing.
Benefits of paw balm include:
Moisturizing dry paw pads
Protecting paws from harsh conditions like ice or hot concrete
Treating paw injuries such as cracks, cuts, and blisters
Preventing future paw pad injuries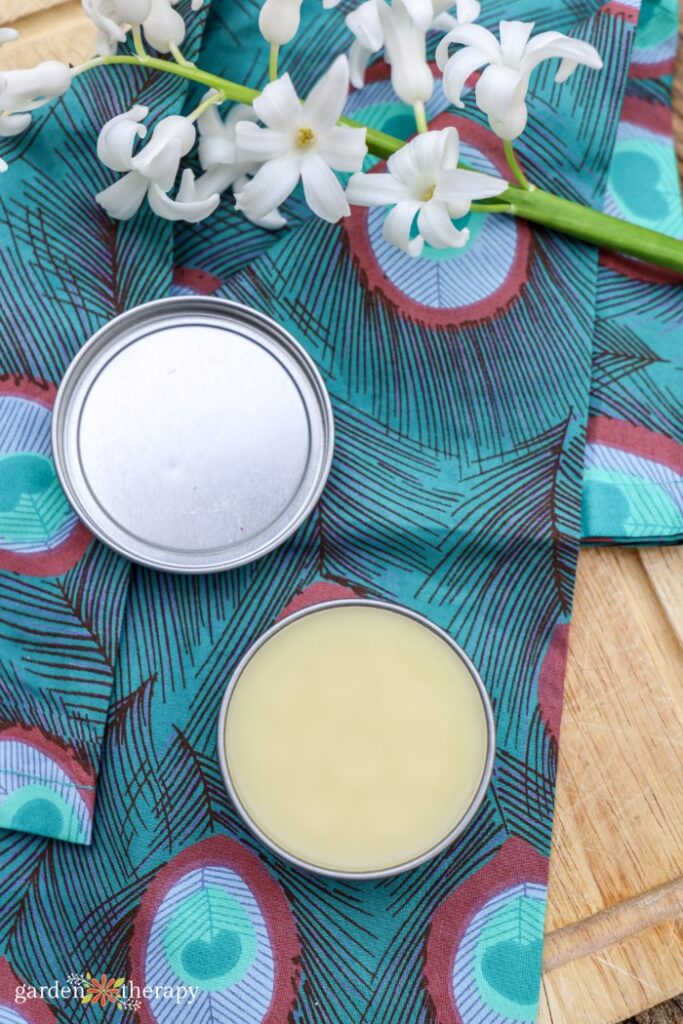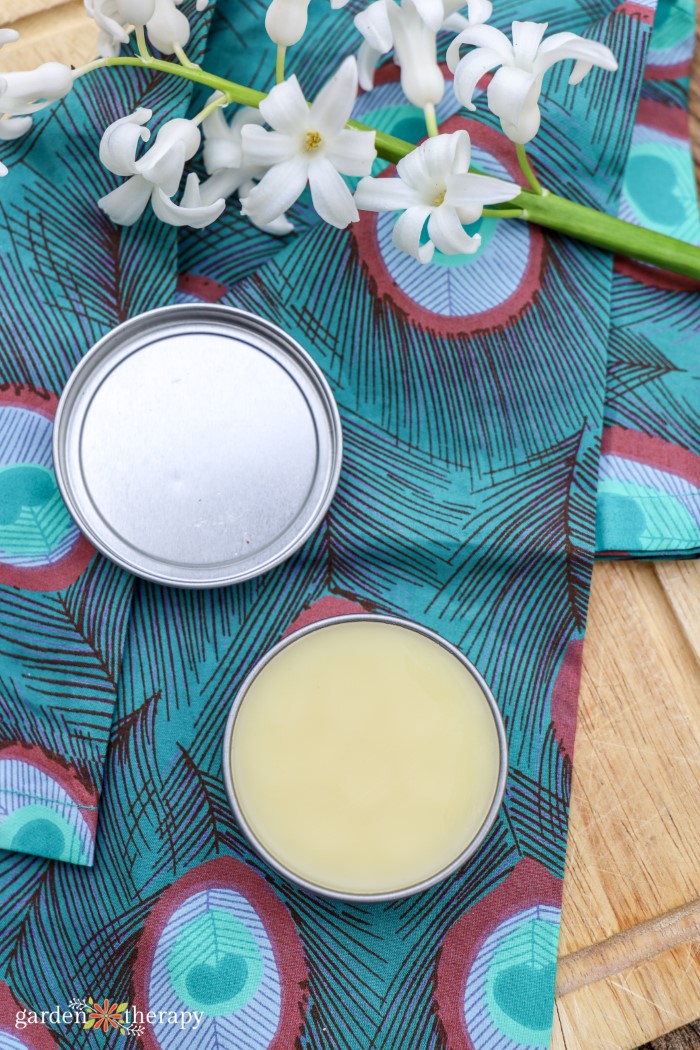 Do Vets Recommend Paw Balm?
Yes! Veterinarians recommend paw balm to both treat and prevent paw injuries. It is an important part of caring for your dog and should be part of your regular pet care routine. That being said, not all paw balms are made the same.
It is important to use a balm that is made with dogs in mind. Dogs can't tell if a product is toxic or not, and it is likely they'll get in at least a couple of licks. You don't want to use balms designed for humans on your furry friends…the ingredients could cause them harm!
When in doubt, I always choose the natural route. Making my own DIY paw balm ensures that I am informed about each ingredient.
DIY Dog Paw Balm Recipe
Make paw balm part of your pet care routine! You can use this balm several times a day to help heal your dogs' paws and prevent any future discomfort.
Ingredients
Makes 138g. See the recipe card for exact measurements.
Jump to Recipe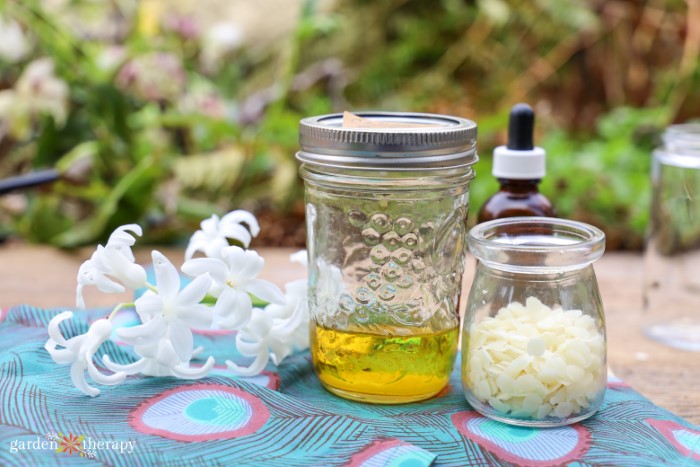 Make It!
Before starting your recipe, make sure your olive oil is ready to go by following these infusion instructions. I infused my olive oil with calendula for its medicinal benefits such as antifungal and antimicrobial properties.
Add your infused olive oil, coconut oil, shea butter, and beeswax to a double boiler. Over medium heat, slowly melt the ingredients together until the beeswax is fully melted. Don't allow the oils to cool or leave them unattended.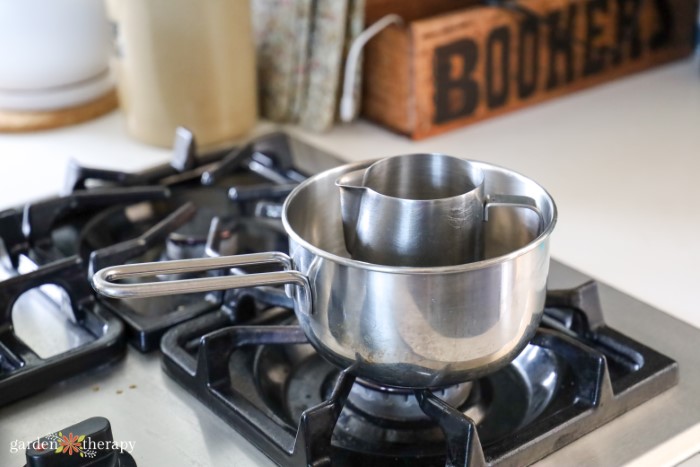 Once melted, remove from heat and allow it to slightly cool (while still remaining in a liquid state). If it does accidentally solidify, simply reheat slowly again.
Add in your Vitamin E and lavender essential oil (the lavender is optional!). Since these oils are more volatile, they break down easier with heat. The antioxidant properties of Vitamin E will significantly reduce when heated. That's why we want to add oils at the last possible minute.
Stir the combination well before pouring it into clean and sterile containers. Let them sit undisturbed until fully cool. Once set, wipe the rims with a clean cloth before placing the lids on.
This paw balm for dogs is good for three months. If you notice any colour change, discard it earlier.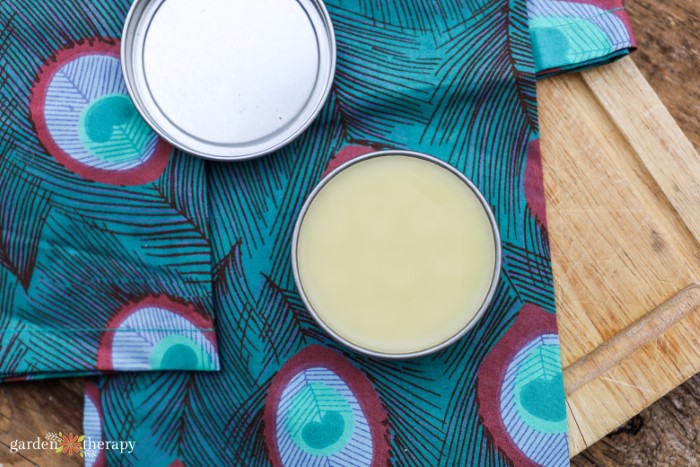 How to Use Dog Paw Balm
First, clean your hands. If your dog's paws are cracked or cut, you'll need to avoid contaminating the injury.
Then, simply wipe a bit of balm on each paw pad, making sure to cover them entirely. You don't need to work this balm in much; the ingredients will do the work for you!
Apply a few times a day, or as needed. The best time to apply would be right before bedtime so that the balm has time to work while your dog snoozes.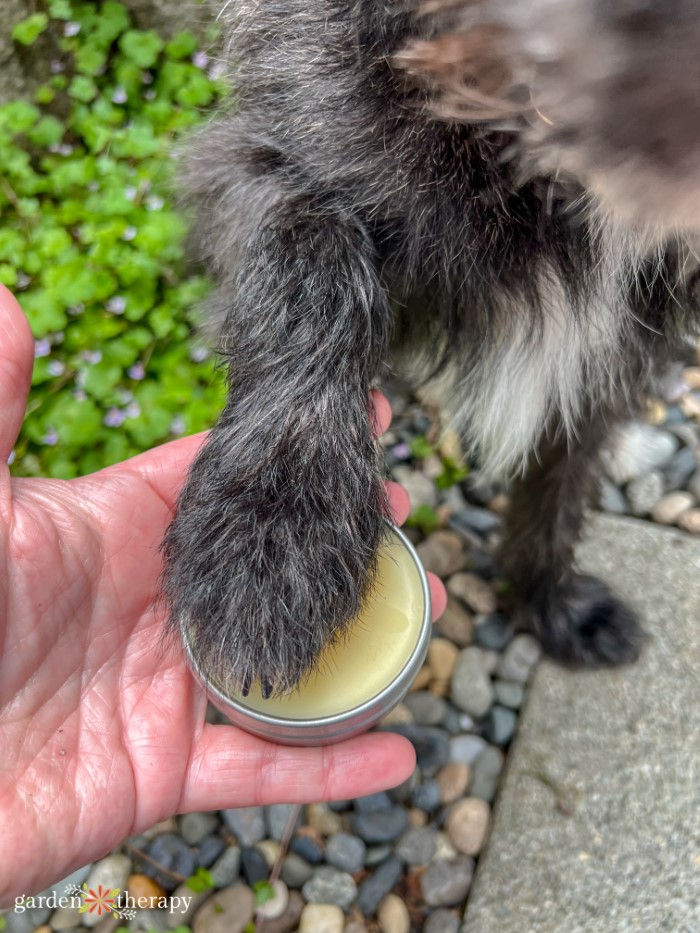 Frequently Asked Questions About Dog Paw Balm
How do I know if my dog's paws need moisturizing?
You'll know your dog's paws require a little TLC if they are dry and coarse to the touch or show any sign of cracking. Dogs' paws will need extra moisture, particularly in the cold, winter season so it is best to use paw balm preventatively during this time!

Your dogs' paws don't need to be injured, however, to use a moisturizing balm! Use paw balm on healthy paws to prevent possible injury or discomfort. 
Is it safe if my dog licks paw balm?
My dog paw balm contains non-toxic ingredients that won't harm your pup! This being said, it's best to take a few measures to encourage dogs not to lick. Excess licking can take away the balm's moisturizing effect and actually make your dog's paws drier!

When creating this paw balm recipe, I let my dogs smell various natural butters to determine which he wasn't interested in licking. Out of cocoa butter, mango butter, and shea butter, shea was the winner! It doesn't have a strong scent so dogs are less likely to lick it. 

If you're concerned with licking, try adding the optional few drops of lavender essential oil to your paw balm. It will be unappetizing for your dog and they'll want to keep their tongues far away!

Most folks know that chocolate is toxic to dogs, but cocoa butter isn't as toxic. It is generally a safe ingredient to use in paw balm according to this vet.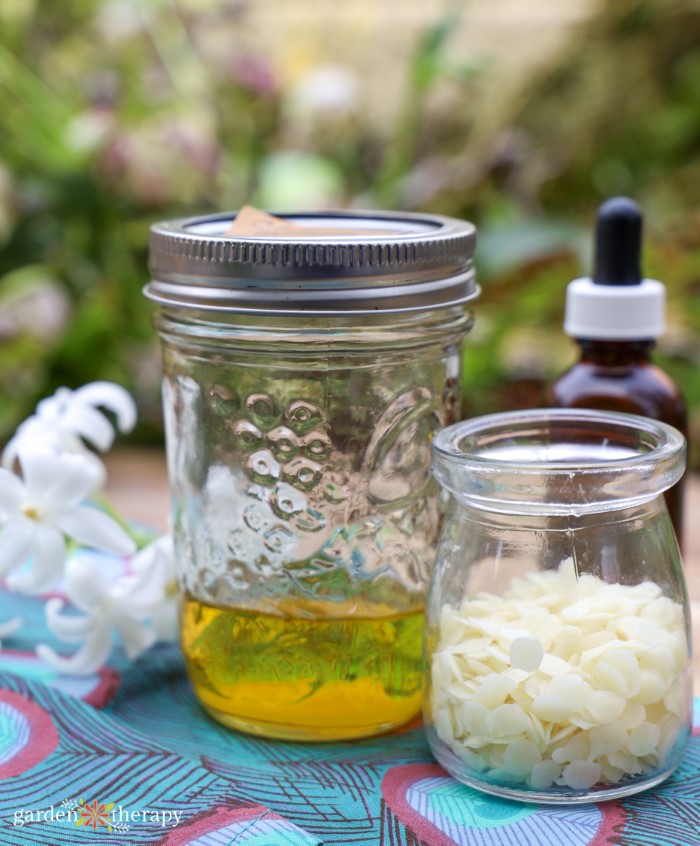 Let me know how this paw balm for dogs works for your pup! It really has made all the difference in soothing little Ozzie's feet.
More Dog-Friendly DIYs
DIY Dog Palm Recipe
Moisturize and soothe your dog's cracked and dry paws with this all-natural paw balm recipe. Makes 138g.
Instructions
Infuse your calendula into your olive oil before starting the recipe.

Add your olive oil, coconut oil, shea butter, and beeswax to a double boiler. Melt over medium heat. Don't leave unattended or allow to cool.

Remove from heat. Allow it to slightly cool before adding Vitamin E oil and the optional lavender essential oil.

Stir well before pouring into clean and sterile containers. Let sit until fully cooled.