Make This Hand-Painted Market Bag!
This hand-painted market bag is great for groceries, better than gift wrap, and a handy hostess gift. Whether you are looking for something stylish for back to school, carting around kids stuff, or filling up with produce, these market bags have just the personal touch to let you go green with style.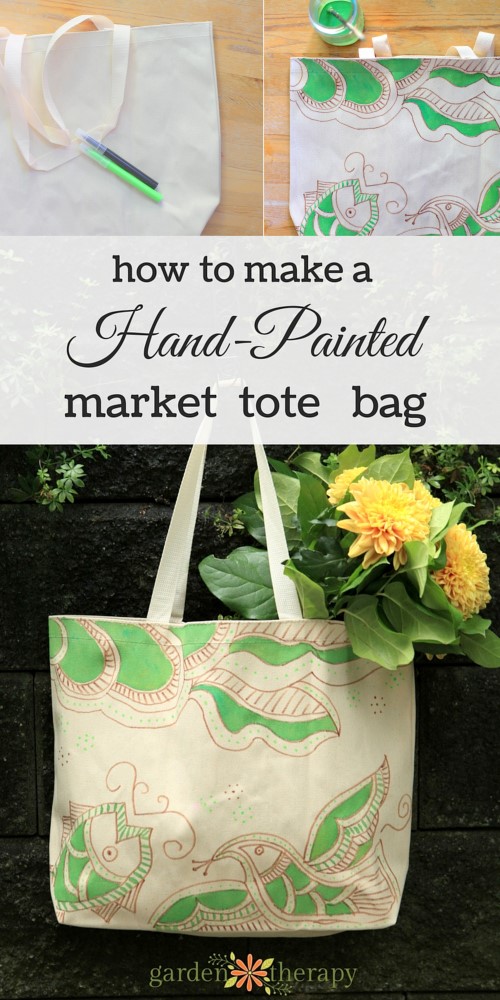 I love that plastic bags are no longer being handed out en masse in grocery stores anymore. Not just because of the huge toll on the earth, but also because these hand-painted market bags are so fun to make (and use!). My aunt got me hooked on the idea after she sent me a few of the holiday bags she's been creating for craft shows. She also does aprons and wine bags – she's a talented lady!
Now that I have all of the supplies on hand, I like to spend a rainy afternoon crafting up a bunch of these painted tote bags to have on hand to use as gifts. I'll wrap wine in a hand-painted bag for a hostess gift or return something I borrowed in personalized canvas bag as a special thank you gift! These make wonderful gifts on their own, or double as a greener alternative to gift bags for more expensive presents.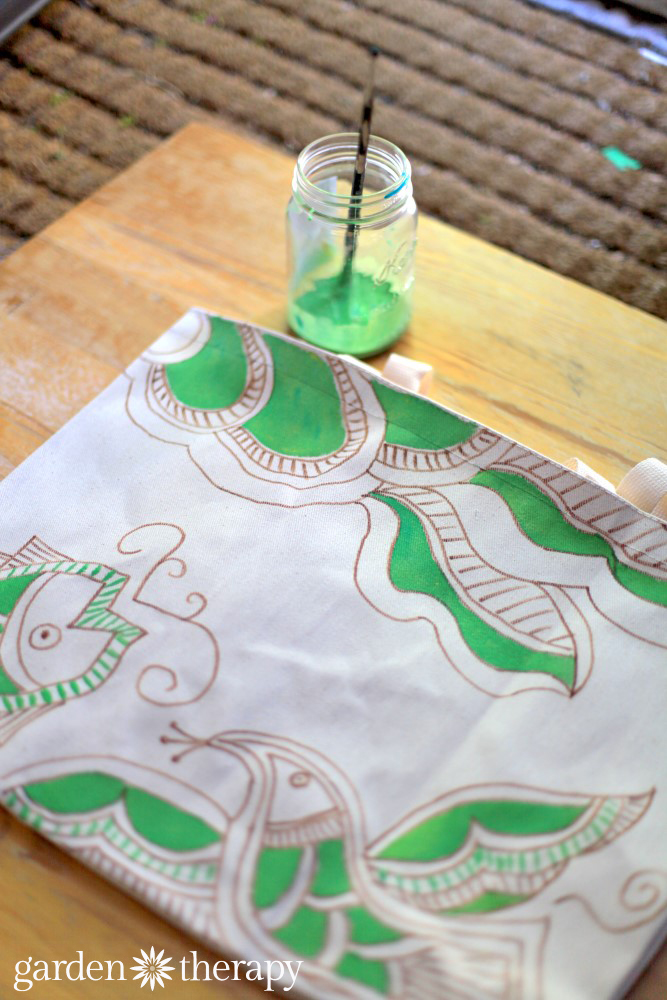 Hop on over to my eBay blog where I wrote out all the step-by-step instructions along with photos. Once you have the steps in place, the world of creativity is open to you! I share the three ways you can approach the design: freehand, stencil, or masking. It's simple enough that anyone can do it, and have your artwork on a portable canvas!