This sweet-sounding concoction is not a confection; it's an herbal recipe for soft and shiny hair! Lavender works to strengthen and marshmallow root coats hair while soothing scalp dryness and inflammation. It has a gentle and pleasant aroma that will make this homemade conditioner your new favourite hair care recipe.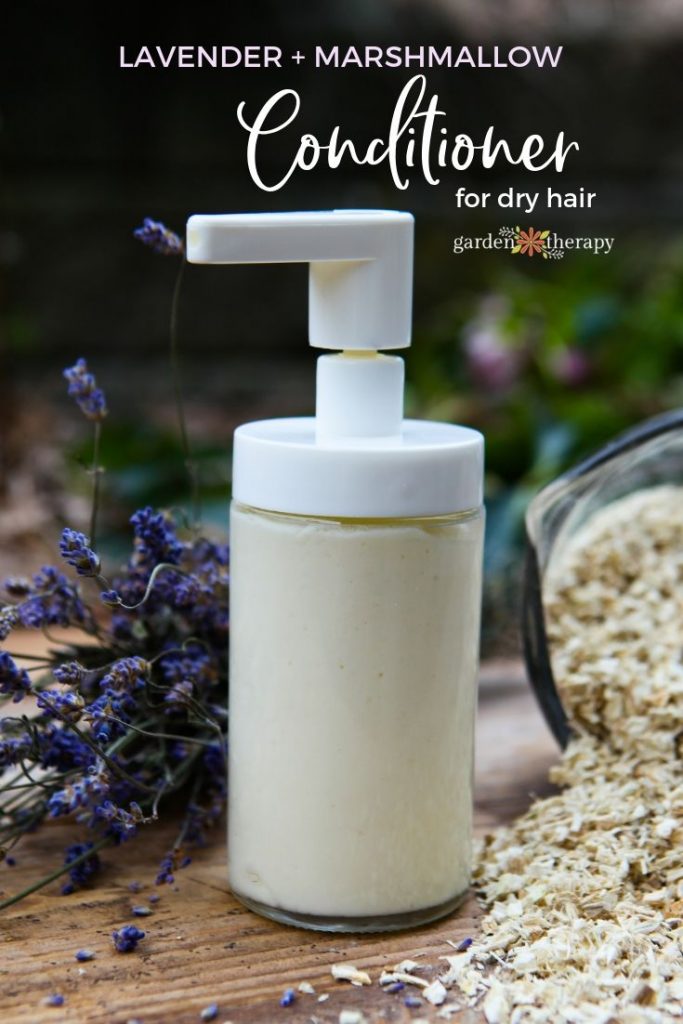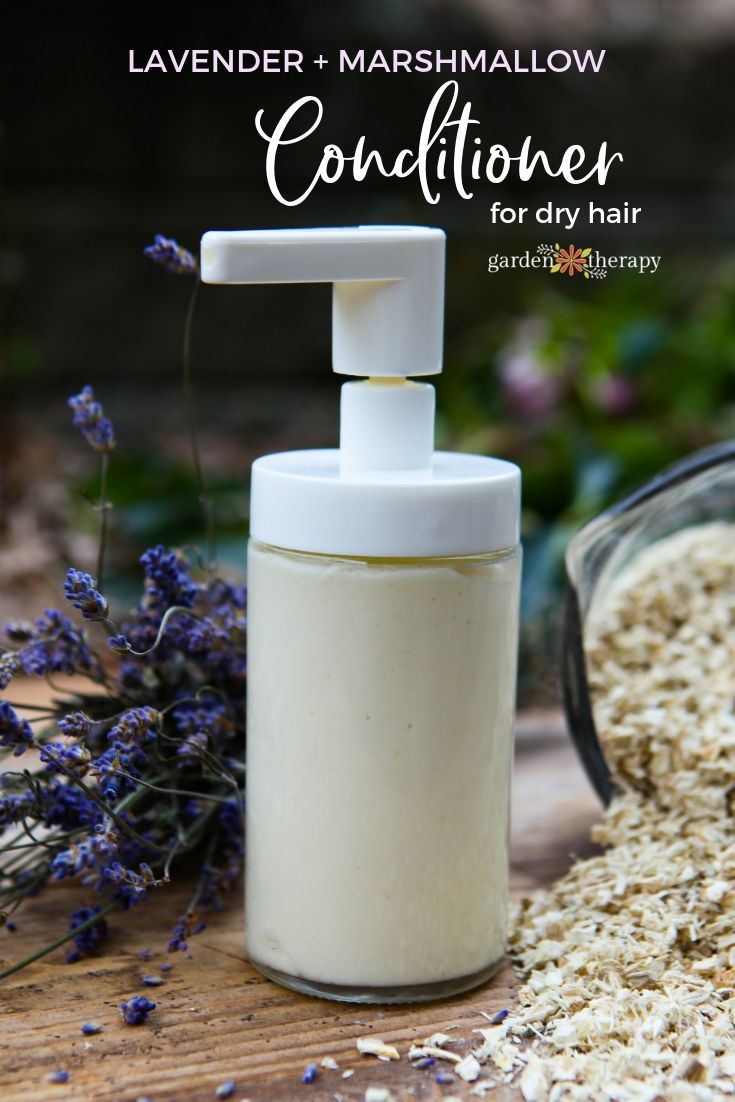 Homemade Conditioner and Lotions
Homemade conditioner is easier to make than you might think. When I first started making my own herbal skin and hair care, I was a bit intimidated by making lotions and conditioner. It all seemed to be a bit too complex and I feared that I wouldn't get the technique quite right. After taking some beginner, then advanced classes, I realized that it's not only a pretty simple process once you get the hang of it, but that you can make really high quality products for wayyyyy less money than something similar would cost to buy.
If you are a soap maker, then you know that soap making is expensive. And if you are not a soap maker, you have certainly seen the price tag on a bar of artisanal soap. Quality ingredients come with a price tag and the labour (and love) that goes into making soap is quite involved as well.
But lotions, well, that's a whole different story. A lotion is mostly water. The little bit of oil, emulsifying wax, and other ingredients you use are so small that they barely add up. And yet the final lotion or conditioner is so rich and luxurious, you would think that so much more went into the recipe than it did.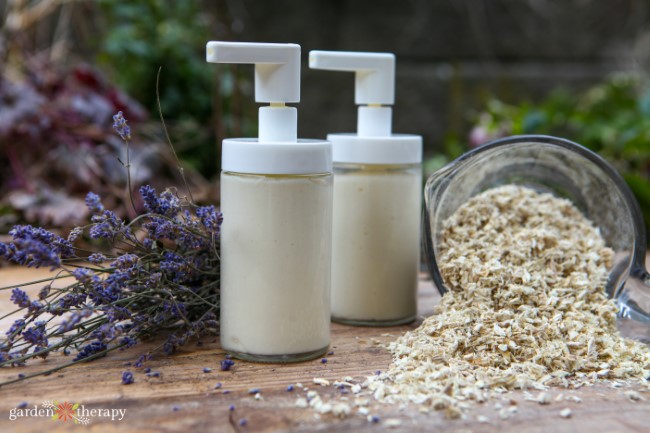 Lavender + Marshmallow Root Homemade Conditioner Recipe
I'm sometimes surprised to hear that not everyone uses conditioner. I would be lost in a rat's nest of tangles and frizzy hair without it! Hair conditioner has that wonderful nourishing ability to coat each strand of hair so that it can easily be detangled while reducing split ends and nourishing dry hair.
Marshmallow root is a mucilaginous herb that is often used on its own as a natural hair conditioner. In this recipe, I have used prepared marshmallow root tea to replace part of the water in the conditioner. This recipe is great from dry hair that needs a moisture treatment. Use the conditioner for a few weeks, then switch it for another recipe (like this Rosemary one) when hair is repaired.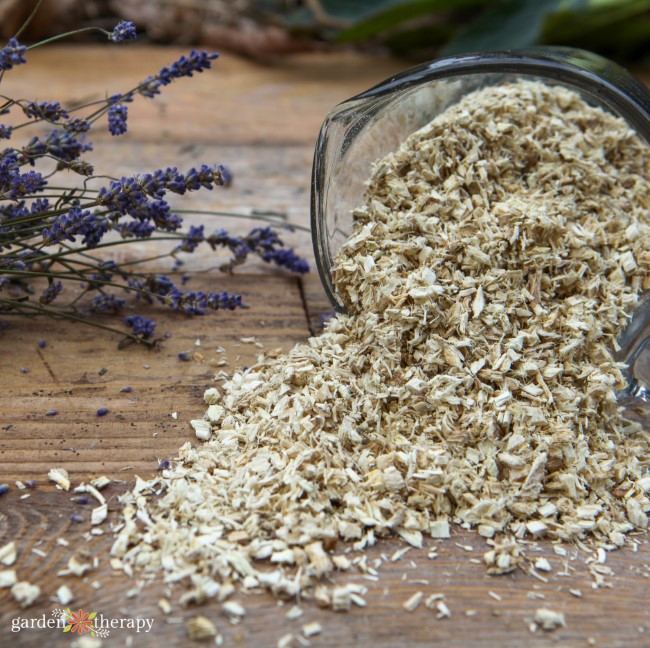 If this is your first time making lotion or conditioner, please first read THIS POST on How to Make Lotion to read about the ingredients, the three phases, and see the step-by-step photos of how it is done.
Equipment
Ingredients
Makes 200g
Aqueous Phase Ingredients
Oil Phase Ingredients
Cool Phase Ingredients
Make it!
The day before: prepare the marshmallow infusion by filling a 250ml / 1 cup mason jar with cut and sifted marshmallow root and fill the rest of the jar with lukewarm water. Add a lid and steep overnight. In the morning, strain out the root and use the liquid for lotion.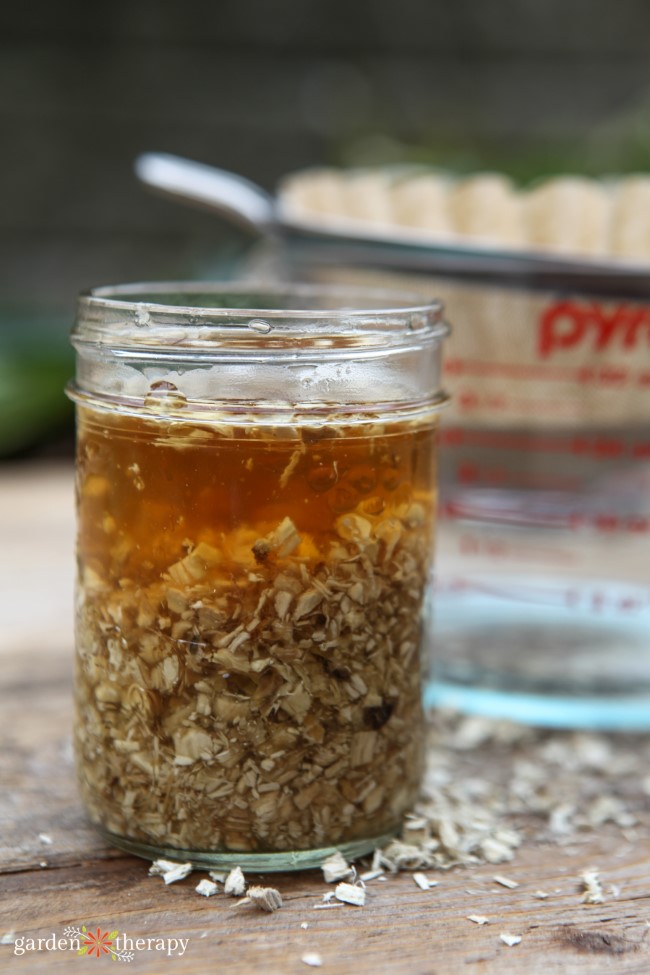 Sterilize all of your equipment and workspace with alcohol.
Use a kitchen scale to weigh the oil ingredients in a heatproof container and weigh the water ingredients in another heatproof container.
Create a double boiler and heat both the oil ingredients and the water ingredients to 160 degrees F.
Keep both the water ingredients and oil ingredients at 160 degrees F for 20 minutes.
In a mixing bowl, add the oil ingredients first and then pour in the water ingredients.
Use an electric mixer to whip the ingredients in a large bowl.
Once the ingredients have reached 80 degrees, you can add the cool phase ingredients.
Continue mixing your conditioner until it's thick and fluffy.
Add the conditioner into a sterilized container with a pump.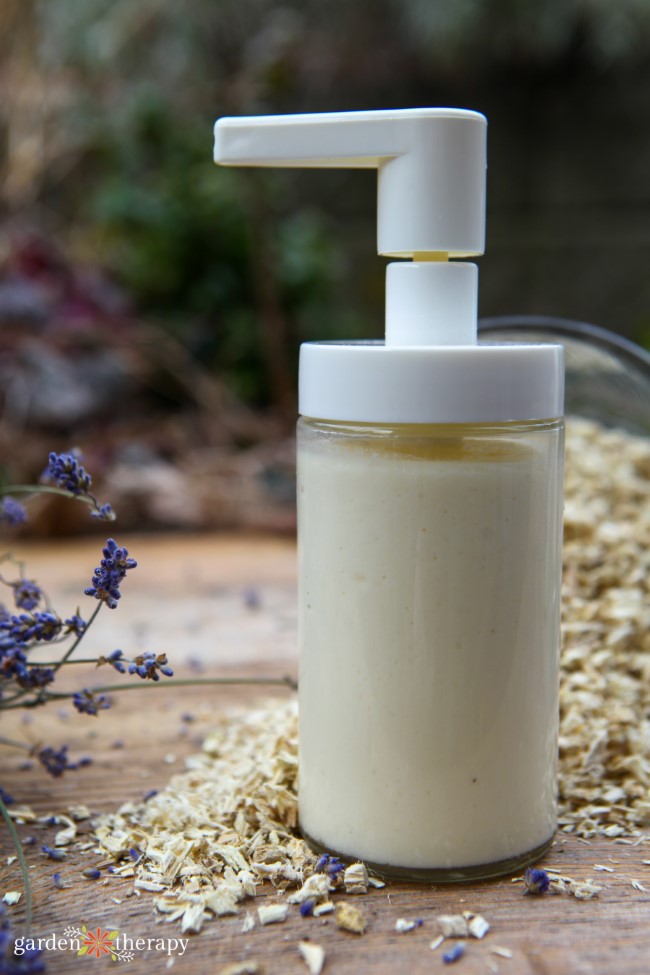 More Lotions, Creams, and Conditioners to Try!