Quick and easy holiday gifts are essential for surviving the holiday season. This free printable "Season's Greetings" herb packet is perfect for giving spices as gifts and can easily fit into the mail with your holiday greeting cards!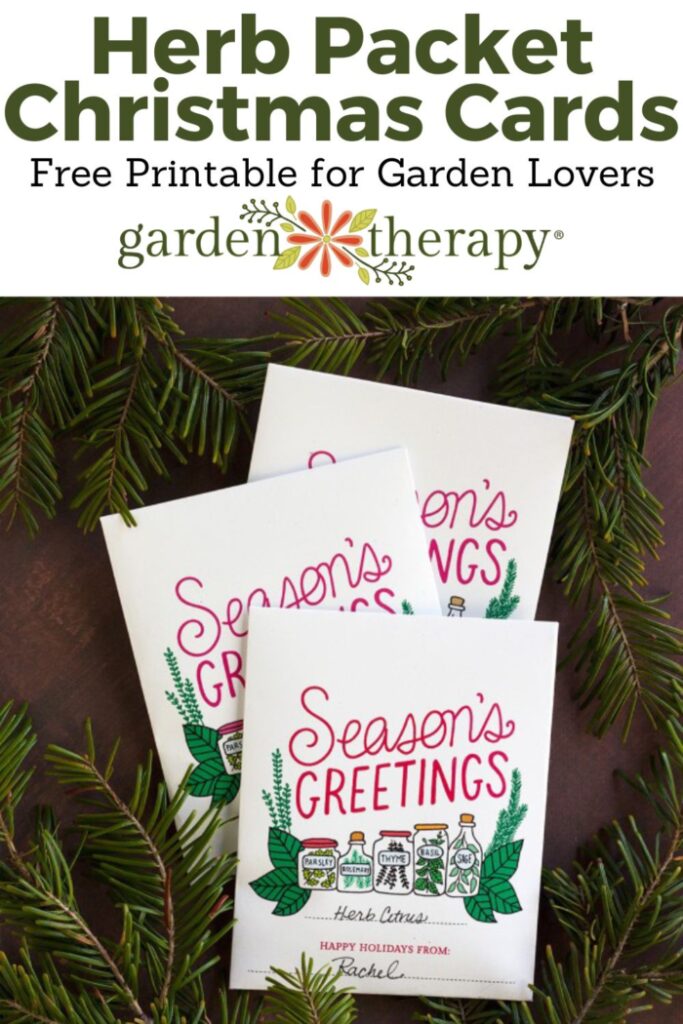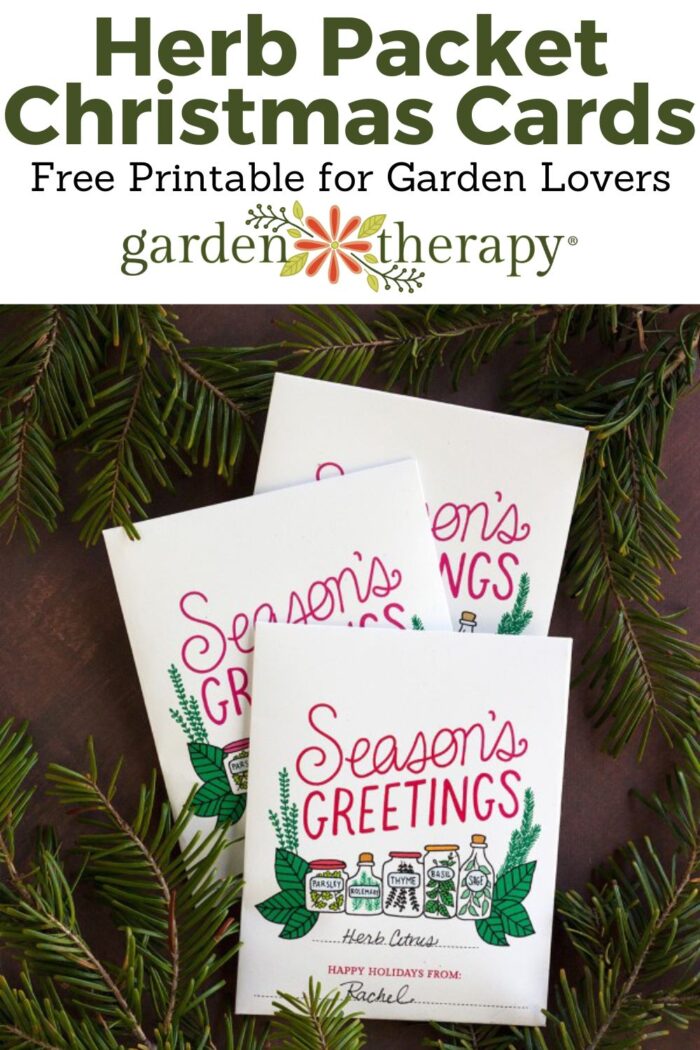 Homemade Christmas gifts are just the best. I gift things almost exclusively that I have made with my own hands and, not to toot my own horn, they always turn out fabulous. Just because it is homemade doesn't mean it can't be beautiful and stunning!
Have you ever considered giving spices as gifts? Use herbs harvested from your own garden to create flavourful seasoning mixes to pair with a simple and delicious recipe. People will love how cute the packaging is and that you've made dinner time much easier next time they're in a pinch.
These printable spice packets are one of the easiest homemade gifts to make. And you could give it to anyone! Mailman, boss, neighbour, or even a cousin who lives on the other side of the country. They're small and simple to send or tuck within a holiday card.
You can personalize them with your own homemade spice blends to make them heartfelt and sincere. So go ahead and print this FREE printable for a quick and easy, yet personal, holiday gift.
Jump ahead to…
Free Printable Spice Packets
Putting together the printable spice packet is super simple. After printing, just some careful cutting and gluing is all that's required. Then you get to fill it with the homemade spice blend (recipes below!) you'd like for giving spices as gifts.
Materials
Make It!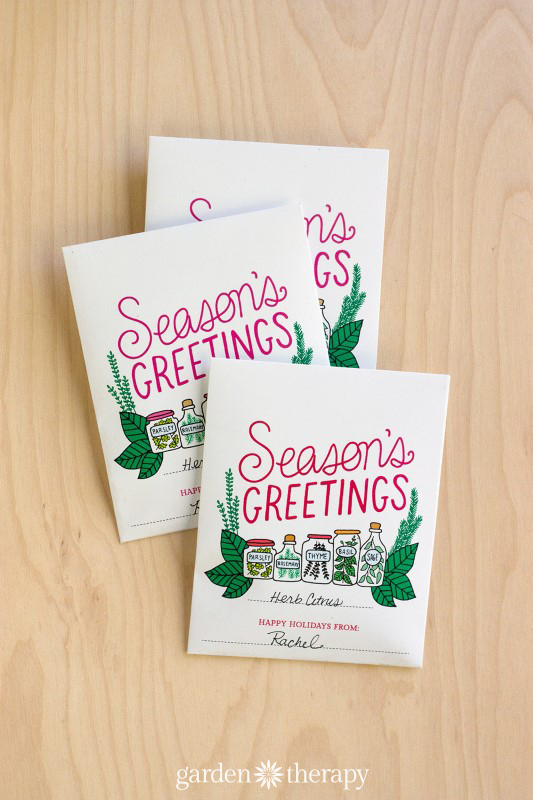 Download the printable file here for the colour version. We have a black and white version you can colour in yourself as well if you want to personalize it. You can get the black and white colouring version here.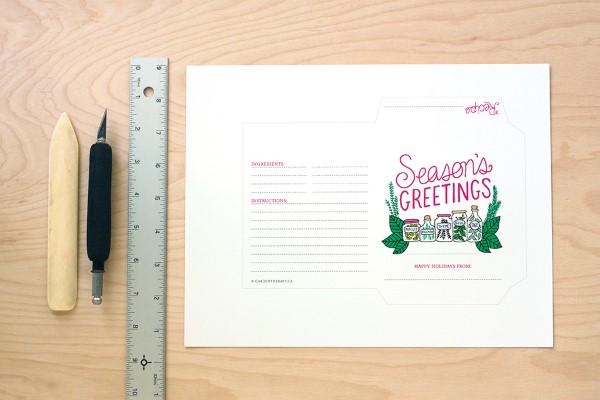 Choose your design and print the herb packet onto cardstock paper. Use a ruler and an X-acto knife to cut out (you can also use scissors). Score the flaps and fold them into an envelope. Use a glue stick to secure flaps.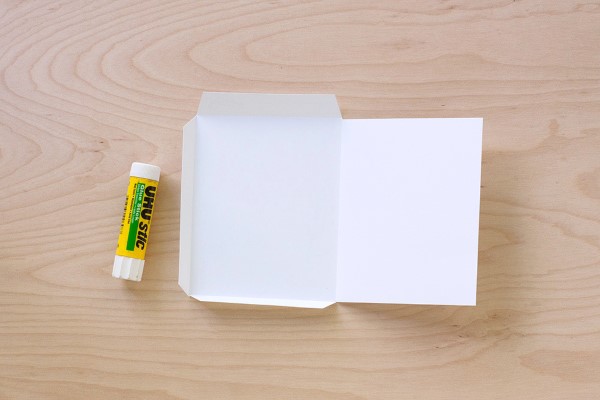 Choose your herb recipe (see the examples below) and write it out on the back of the envelope. On the front, you can write what type of seasoning it is and sign your name.
Prepare the homemade spice blend. If you're using dried herbs from your garden, add the leaves to a food processor, blender, or hand-cut them finely.
Make sure to check out this post all about how to harvest and dry herbs at home.
After filling out the envelope, glue it shut or tape it closed with decorative washi tape.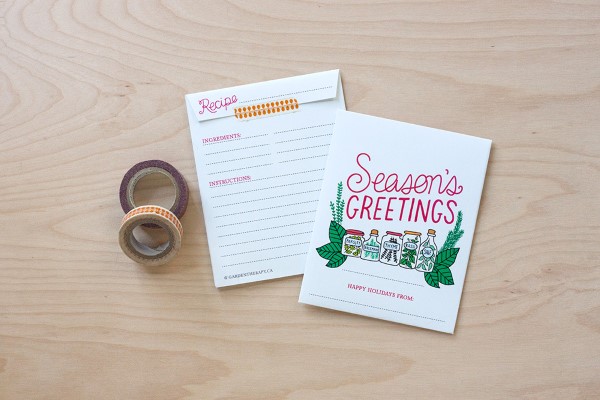 Homemade Spice Blend Recipe Ideas
What herbs and spices should you give as gifts? Here are some of my favourite homemade spice blends and the recipes to add to the back of the cards.
Herb Citrus Seasoning Packet
1 tablespoon kosher salt
1/2 tsp black pepper
Zest of ½ lemon
Herb Roasted Chicken
3-4 lb whole chicken
Onion, quartered
garlic head, sliced in half
Lemon, halved
¾ stick of butter
Herb Citrus Seasoning Packet (above)
Preheat oven to 450 degrees F. Pat the chicken dry with paper towels and stuff it with onion, garlic and lemon slices. Next, melt butter in the microwave and add the seasoning packet. Use a pastry brush to cover the chicken generously in the butter/herb mixture.
Place in the oven and bake for 45 minutes. Insert a thermometer into the thickest part of the bird and ensure it registers 165 degrees F. Bake longer if necessary. Remove from oven and let rest for 15 minutes before carving.
Pepper Garlic Herb Blend
Roasted Chickpeas
1 can garbanzo beans (chickpeas) (15oz)
1 tablespoon olive oil
Pepper Garlic Seasoning Packet (above)
Preheat oven to 400 degrees F. Drain and rinse garbanzo beans. Dry chickpeas thoroughly with a cloth or paper towel. In a medium bowl, combine the chickpeas, olive oil and the herb blend.
Stir until well-coated and mixed. Spread onto a baking sheet and bake for 30-40 minutes, stirring occasionally. If they are not roasted to your liking, reduce the heat to 250 degrees and continue baking for another 5-10 minutes.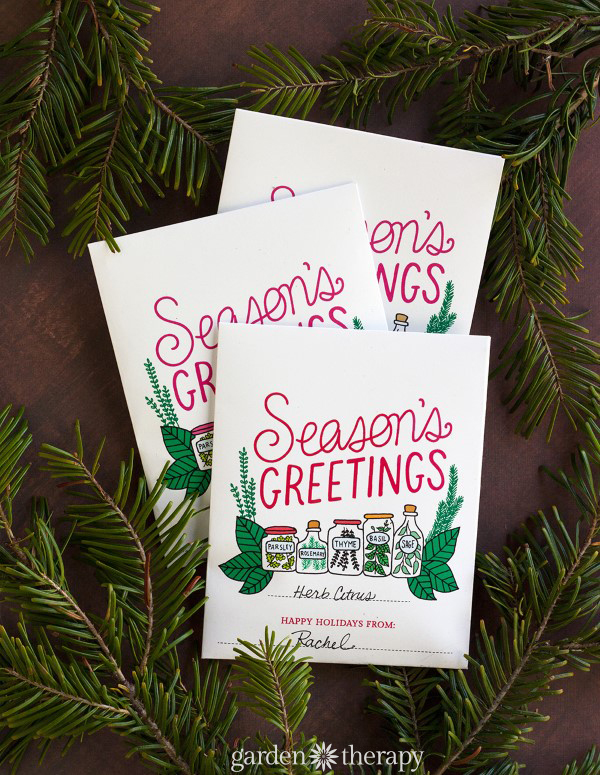 Sweet Hot Mustard Seasoning Packet
Sweet Hot Mustard
½ cup vinegar (apple cider vinegar or white wine vinegar)
1 cup sugar
2 eggs, beaten
Sweet Hot Mustard Seasoning Packet (above)
Combine the Mustard Seasoning Packet with the vinegar in a metal bowl. Stir to combine. Cover and let stand overnight. Fill a medium saucepan with water and bring to a simmer.
Next, add the egg, sugar, and butter to the mustard mixture and set over the simmering saucepan to create a double boiler. Whisk constantly for 2-3 minutes until the mustard thickens.
Remove from heat and continue whisking for 1 more minute, then let cool.
Spicy Black Bean Dip Seasoning Packet
Spicy Black Bean Dip
1 can black beans (15oz), drained and rinsed
¼ cup salsa
¼ cup fresh cilantro, chopped
2 tablespoons lime juice
Spicy Black Bean Dip Seasoning Packet (above)
Place all ingredients in a food processor and pulsate until black beans and cilantro are nearly blended. Add up to a tablespoon of water to thin it if necessary. Serve with tortilla chips or fresh veggies.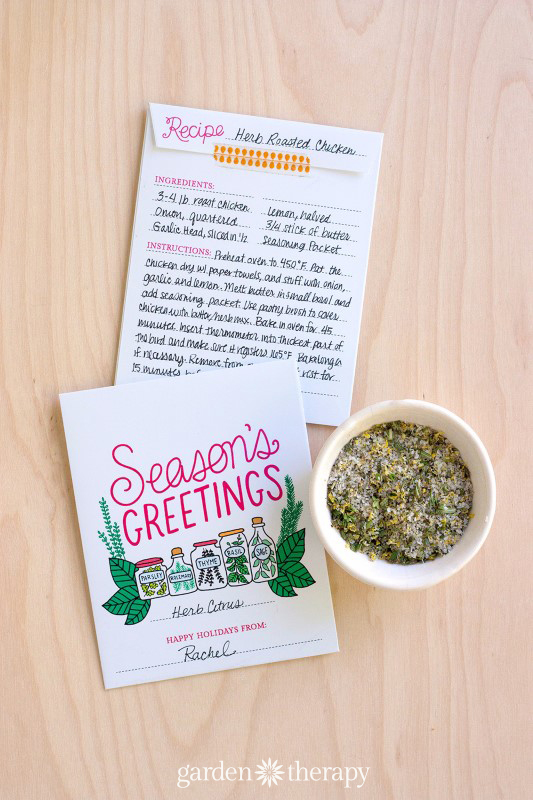 Frequently Asked Questions About Gifting Spices
How many spices are typically in a packet?
Each homemade spice blend will vary in the amount of spices, but they equal one serving each. It's best to make single servings of these spice blends alongside a recipe. This way, whoever you gift them to can simply dump the whole seasoning blend into the recipe for easy cooking!
What is the most popular spice blend?
Every taste bud will have a different answer, but there are some sure winners. Cajun, taco, pumpkin spice, Italian, and Greek spice blends are all common herb blends. You can never go wrong with the herb citrus seasoning packet of the above recipes. Gifting these spices as gifts will ensure your present is a hit, even if you aren't familiar with their taste pallet.
How long will homemade spice blends be good for?
When properly stored in an airtight container, herbs retain plenty of flavour for up to a year. If you're using store-bought herbs and spices, look to the expiration date on the packages. The earliest date will apply to the whole blend.

These printable spice packets store best if the edges are properly sealed. The spices will work and taste best fresh, eaten within a couple of months after gifting.
More Edible Gifts to Give
How to Make Herb Packets
Thinking about giving spices as a gift this year? Elevate them with a FREE printable herb packet! Whether you use dried herbs from your own garden, or purchase them at the store, everyone will appreciate this useful present.
Instructions
First, download the free printable file in your choice of COLOUR or BLACK & WHITE. Print the herb packet design onto the cardstock.

Next, use a ruler and an X-acto knife or scissors to cut out the design. Score the flaps and fold them into an envelope. To secure the flaps, use a glue stick.

Select one of the herb blends mentioned in this blog post, or create your own favourite blend. Write the name of the blend as well as instructions for using it on the elvelope.

Prepare the blend of your choice and add it to the envelope. You may find a funnel helpful.

Then, seal the seasoning packet shut with washi tape or a glue stick.