Super Simple DIY Wasp Trap
If wasps and yellow jackets are driving you bananas while trying to enjoy a meal outdoors then you will love this 15-minute DIY project using a recycled bottle.

Materials:
plastic bottle with raised simple in bottom
box cutter, or drill
twine or wire
beads or yard to decorate
Directions:
1. Choose a bottle for this project that has a bottom with a raised center. The goal is to create a trough in the bottle around the hole to hold the liquid. The center much be raised enough to allow the wasps to fly in, then get trapped and drown in the liquid.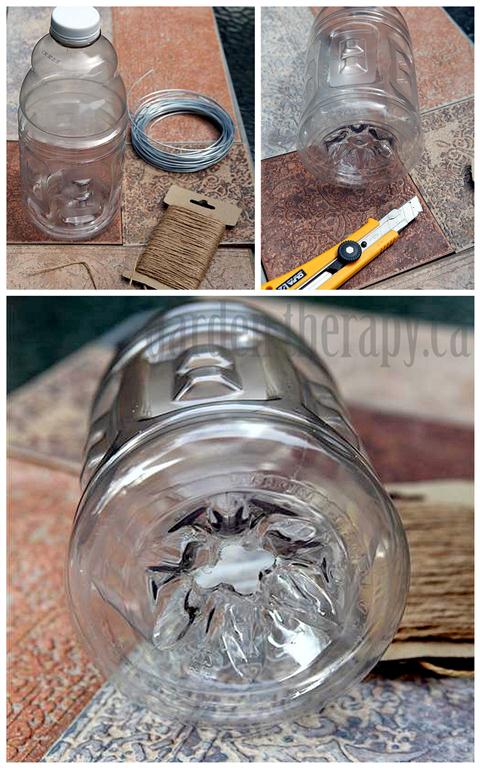 2. Using the box cutter or drill, make a hole about 3/4″ in diameter in the bottom of the bottle, where it is raised up.
3. Decorate the bottle with twine, yarn, beads, whatever you have lying around. Wind twine or wire around the neck of the bottle and tie in a knot above to hang the bottle from a tree.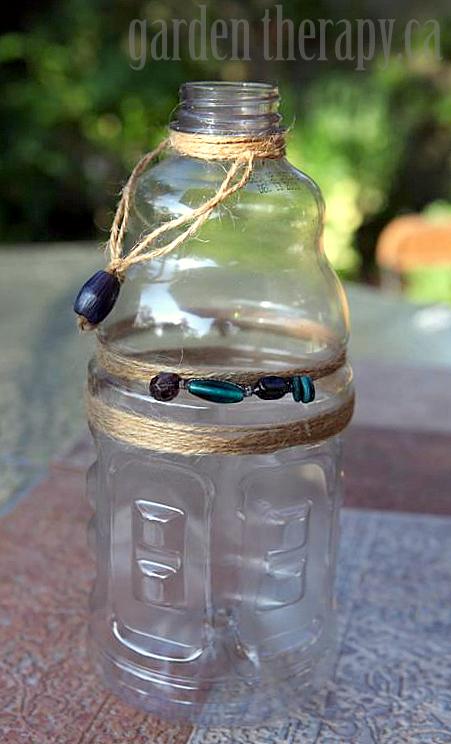 4. Fill the trough inside the bottle with a bit of jam dissolved in water. Late in the season wasps are looking for a sweet treat (earlier in the season they want proteins).