When it comes to sustainable gardening, every little bit counts. We can save water, help local wildlife, encourage biodiversity, produce more food, and spread joy just by employing eco-friendly practices in the garden. While gardeners already have green thumbs, there are still plenty of more ways to be greener in the garden! Today, I want to discuss some key ways you can make your garden more sustainable.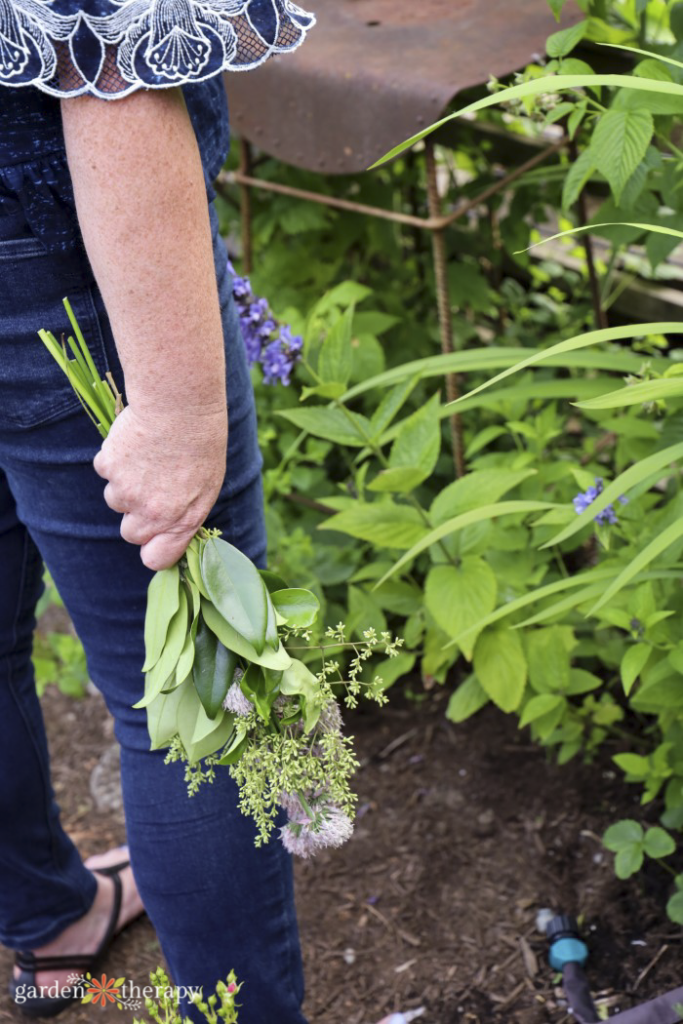 I will be the first to admit that I never truly thought about the future of our earth until my kiddo was born. The second he came into my life, I knew that I needed to get beyond a "live for today" mentality. While I used the garden as a place to heal, I never thought about it as a shared place for others. In reality, it's home to much more than me.
Ethical gardening is something a lot of people struggle with. People wonder how they can improve ethical practices in their own gardens to protect the earth and wildlife. When we're creating our gardens, how can we make them better? How can they be more accessible? How can we make them more sustainable?
It's a hard topic to tackle and one that many avoid. So first of all, thank you for taking the time to read and think through these practices. You're already off to a great start!
My goal is to try and make sustainable gardening and permaculture practices digestible for the everyday gardener. The more people who employ these practices in their own gardens, the better!
This post covers…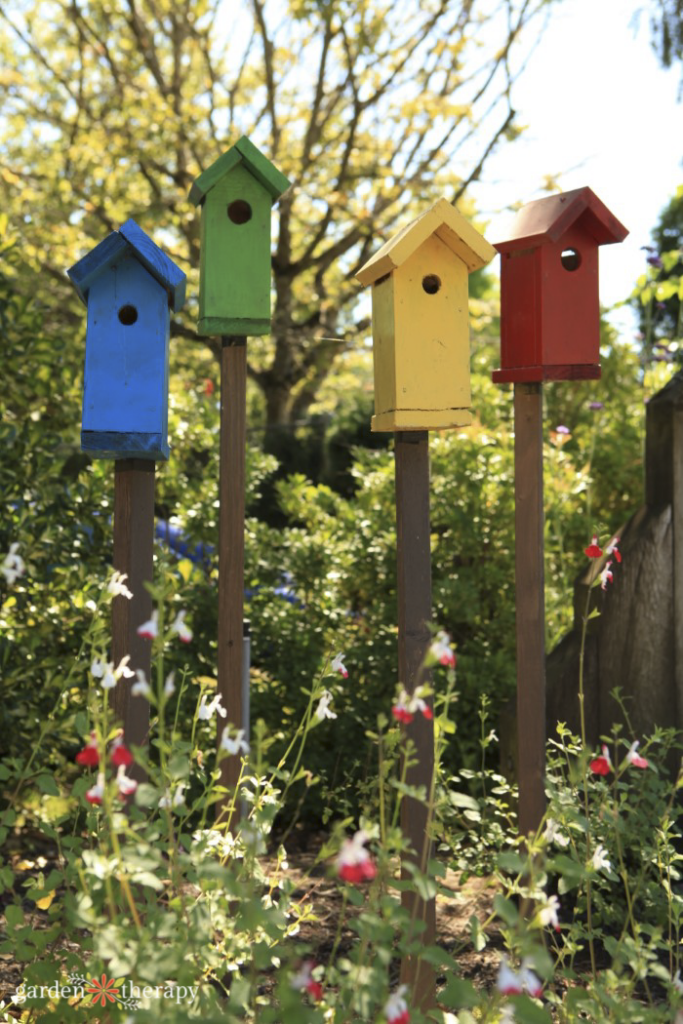 How to Achieve a Sustainable Garden
I've spent a lot of time thinking about what a sustainable garden is. It most common terms it means that what is used or removed is replaced, allowing it to sustain at it's current state. That said, we use this term more as a blanket term to mean that we are being ethical, environmentally-friendly, and conscientious. Of course, in my Regenerative Gardening book I talk about how we can go beyond sustainability to create an ecosystem that supports itself. I think the two ideas are not to far apart.
Sustainability involves thinking of the big picture and creating a garden that's better than you found it. So whether or not you are looking for regenerative or sustainable, here are some ways you can get started in working together with your natural environment.
Composting
There's not a day that goes by where you won't find me praising compost to whoever is willing to listen. The stuff is pure garden gold! I've talked plenty about the importance of soil and how it should be the starting point in every gardener's journey. Without good soil, we can't do anything!
Compost is the best way to nurture soil and bring it back to life. Within the soil, there's a whole world of microorganisms teeming with activity and compost helps them thrive and grow.
A sustainable garden will include multiple compost systems that work best in your garden space, be it acres of land or a patio. Ideally, you would produce enough of your own to feed your whole garden!
Water Conservation
Besides soil, looking at your water supply is the next best thing to do as a gardener. Without a doubt, the climate is changing and everyone is dealing with varying water supplies.
No matter where you live, you should consider where your natural water is coming from and how you can implement water catchment systems into your garden. So much water is wasted running into storm and sewer drains!
By storing water, you have plenty of H₂O to last you during the dry seasons and avoid tapping into your water taps. With the right practices and systems in place, you may not even need to water your garden. It will take care of itself.
Water is a precious resource and we can be smarter about how we use it as ethical gardeners.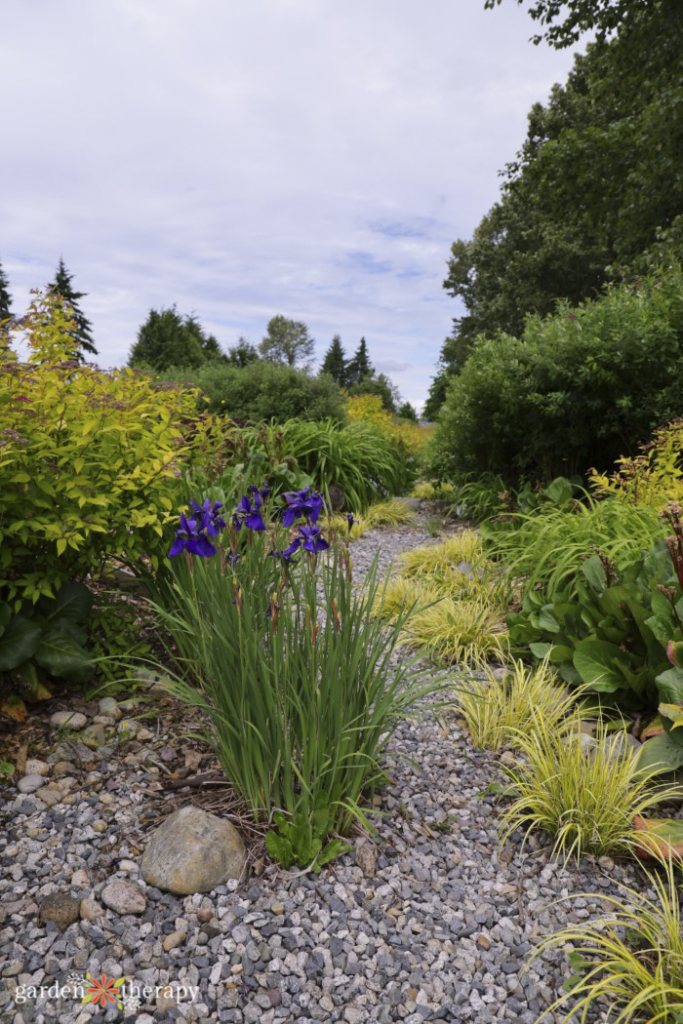 Native Plants
Including native plants is of the utmost importance to support our native species, help our soil thrive, keep pests in line, and so much more. An entire garden of native plants is great if you can do it, but I know that many of us also want to grow vegetables, cut flowers, fruits, and so much more.
According to permaculture author Rosemary Morrow, dedicating 30% of your garden to native plants is a good starting point. Not only are you helping out native species, but you're also learning about local botany and creating a demand for others to discover the plant whenever you purchase them from a local garden centre.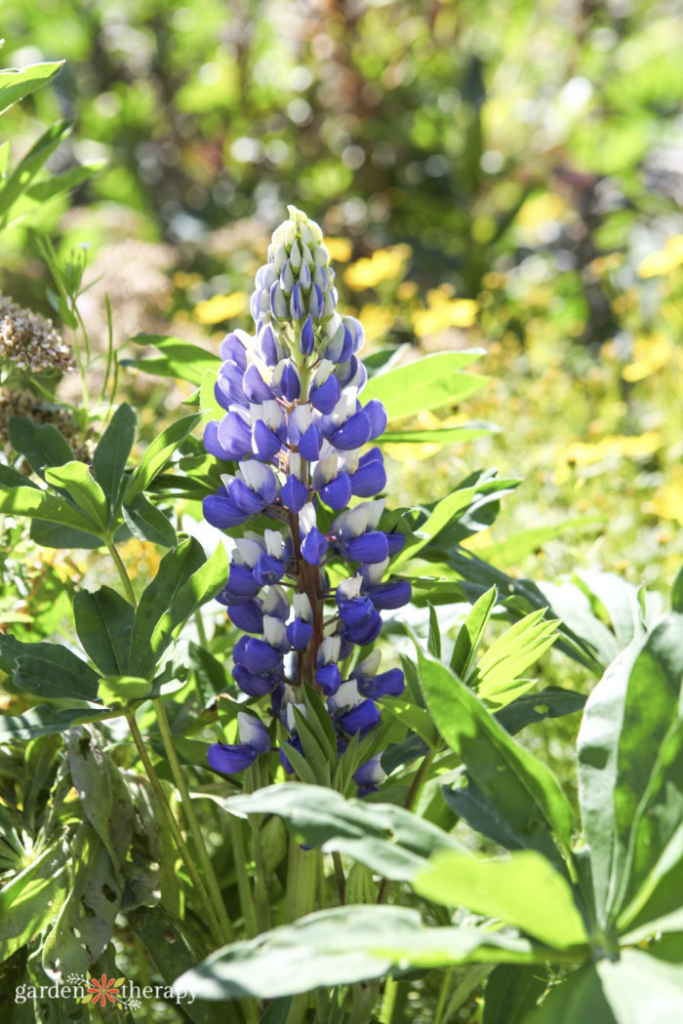 Integrative Pest Management
When it comes to pests in the yard, things aren't black and white. Anytime you see a new pest, stop for a moment and think it through. What is this creature doing? What is their life cycle? What are they adding to the garden? Who eats them?
Answering these questions can help you tackle the pest population in a natural, sustainable way. For instance, attracting ladybugs to your garden can help tackle an aphid population that has gotten out of control.
Sometimes when we get these pests, we don't always know what they are. But if you only have one kind of plant (ie: only a vegetable garden), it's going to be a wonderful place for a pest who loves to eat that specific plant and make it a home.
By encouraging biodiversity, we stop the pests from getting out of control. It's always a fine balance between letting the insect population bloom enough without devastating all our plants. But your best bet is to look at what are they eating and reduce it. Then, ask what's eating them and increase it.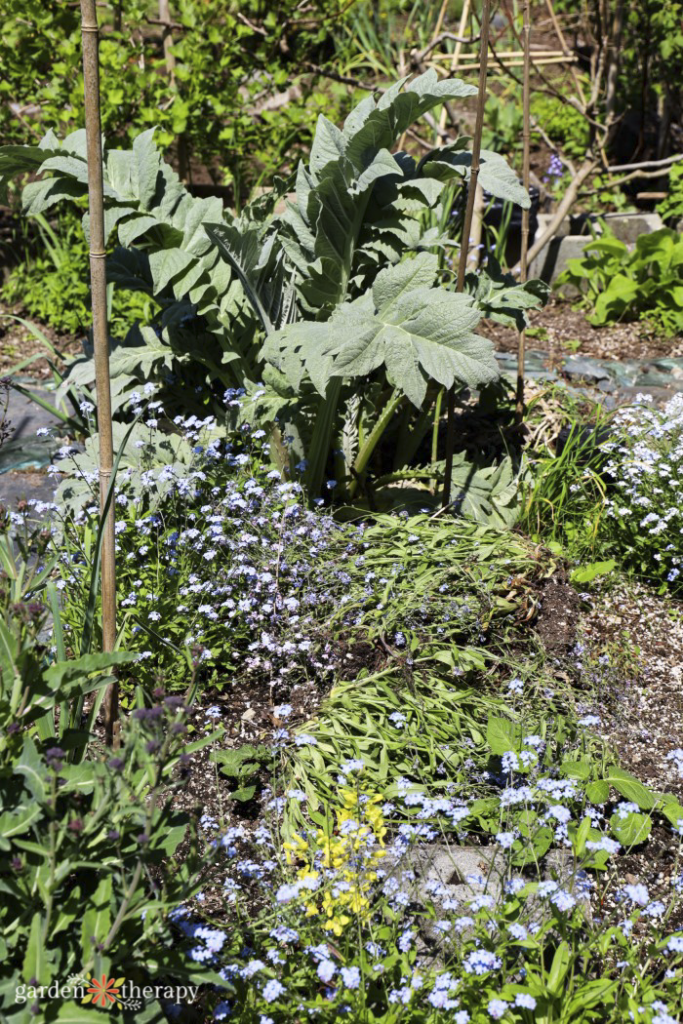 Reducing and Recycling
We've been hearing about recycling and reducing for ages, but it still applies in the garden. Everything we use, from plastic pots to yard trimmings, should be considered before use and disposal. For every product, we should maximize its use. Consider how many different uses a material may have in its lifetime.
In my community, I love to use local free groups to give away gardening tools I no longer have use for. You can also borrow larger items so that you don't need to buy something you will only use every now and then. Before acquiring new items, seek out materials that can be repurposed. For instance, a pallet turned into a planter or old windows made into a greenhouse.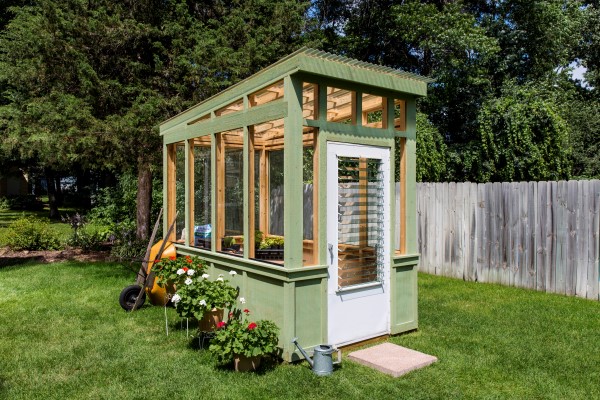 Sustainable Gardening vs Regenerative Gardening
Sustainable gardening and regenerative gardening are often used interchangeably when they really are two different concepts. In sustainable gardening, you're working hard to replace what is lost. In regenerative gardening, you're going beyond that by adding more than you're taking away. Ideally, regenerative gardening is the way to go.
Don't get me wrong, practicing sustainable gardening is a wonderful thing to do and I applaud anyone who gives it a go. But gardeners who want to can take it one step further with regenerative gardening.
If you're new to the concept of regenerative gardening, be sure to check out my upcoming book, The Regenerative Garden. It covers this wide-picture thinking when it comes to how we can be better, more responsible gardeners and provides over 80 different practices to employ this thinking in the garden.
Talking about this heavy stuff can be difficult to swallow. I also know that these practices can be confusing to understand as well. This is why I wanted to make the concepts, such as sustainable gardening, in The Regenerative Garden accessible to all so that all our communities could benefit.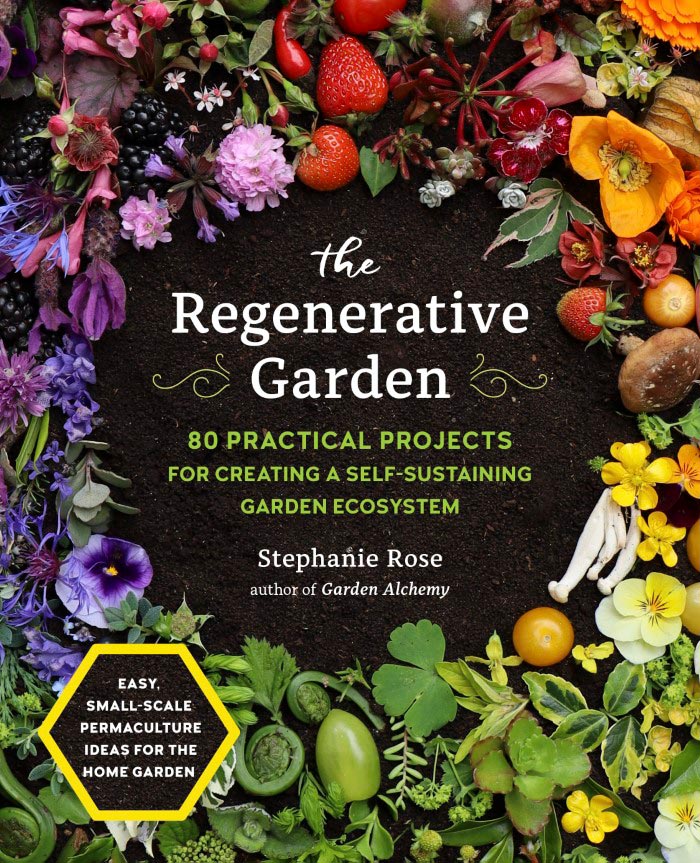 You're Not Perfect
The problem with sustainability as a whole is the idea of being perfect. Especially when you look at a term such as zero waste. It implies that you need to waste nothing or you're not doing it right. Which is simply not true!
Whatever you're doing is enough.
You're not going to be an A+ student in ethics all the time. If you're putting your heart in the right place and working hard to stay informed, you're doing your part.
As an author, there were times I was so blown away by what I learned while writing and sometimes I even sobbed. Different things shock me about what we've been doing for so long, but we can change that to not only protect ourselves, but all the species we are sharing this earth with.
We do our best. We do our research. We talk about it. And we change our practices when we realize there are better options out there.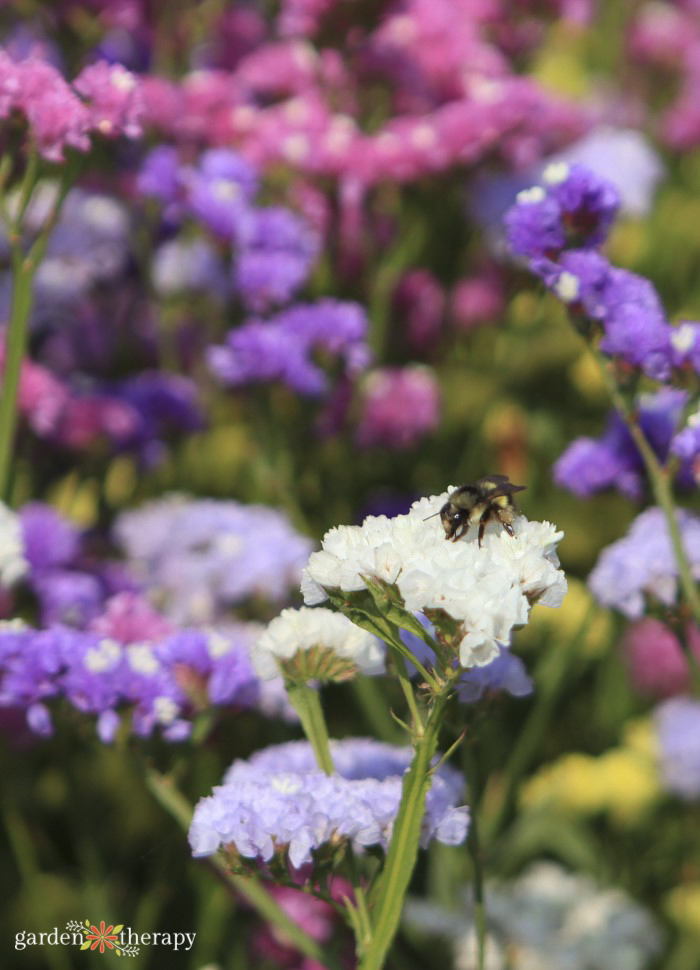 More Posts to Read