Lavender Dryer Bags
Lavender dryer bags are a natural way to freshen laundry. They are made simply from lavender scooped into small drawstring muslin bags like these. These bags are typically sold as bouquet garni bags, for adding herbs to soups, stocks, or stews.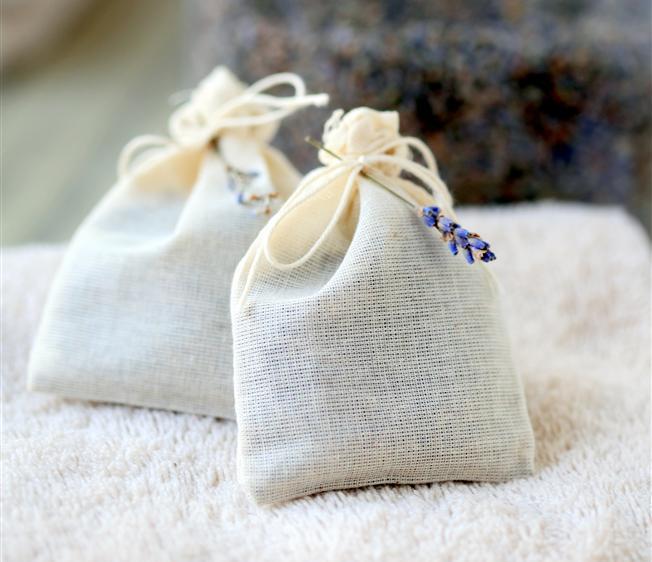 When you have filled the bag with lavender, tie it tightly in a few knots and then wrap the string around the top and tie again. This will ensure that it will not come apart in the dryer. Toss a bag in with the laundry to add a light fragrance. Each dryer bag will last for ten loads in the dryer.
Lavender dryer bags will also make a great Handmade Holiday Gift! Present a set of 6  bags in a vintage jar wrapped with ribbon. The sealed jar will help keep the bags fresh.