Gardening may be an age-old activity, but the way it is done is constantly evolving in new and exciting ways. If you're looking for some fresh ideas to shake up your approach to gardening, look no further! There are so many possibilities when it comes to what and how you grow that anyone can get their daily dose of garden therapy, whether you live in a tiny apartment or on an acreage. These books feature new trends that promote gardening for wellness, small-space urban gardening, and growing unexpected plants that add new flavors to your life.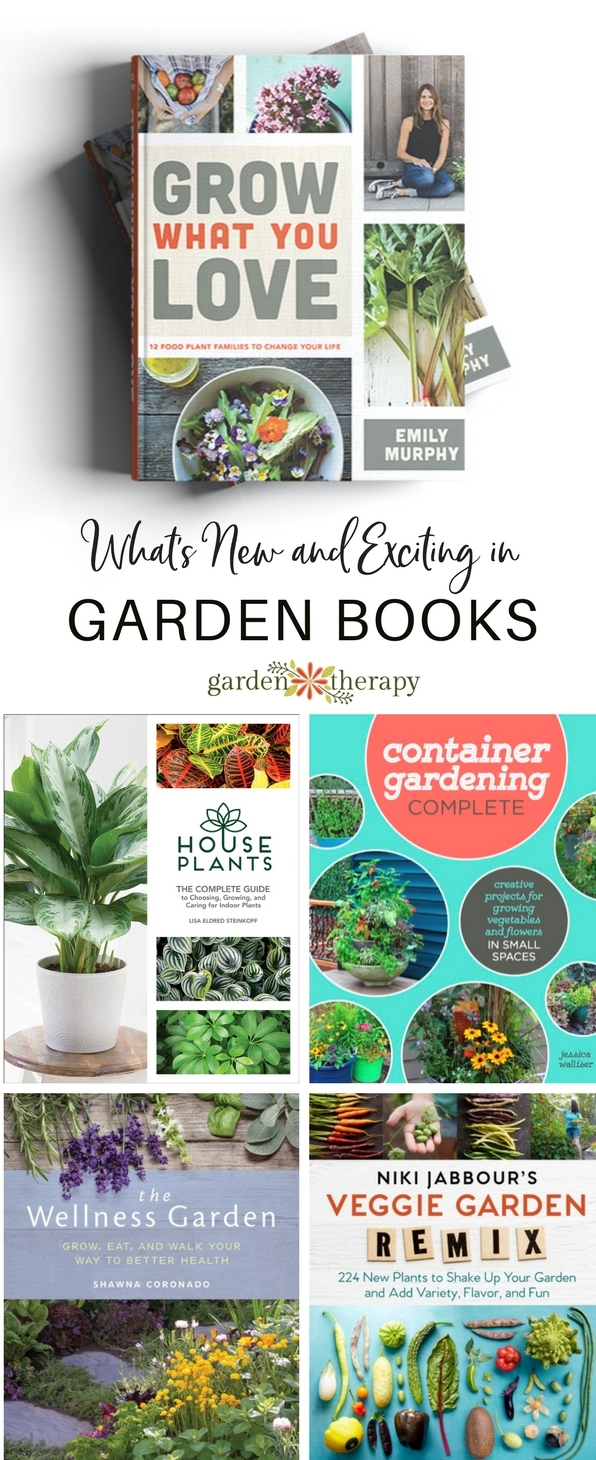 The Wellness Garden: Grow, Eat, and Walk Your Way to Better Health by Shawna Coronado
We're big fans of Shawna Coronado here at Garden Therapy (you may have seen her awesome guest posts on intensive planting and no-till gardening), and now that she's written a book on the healing power of gardens, you can bet we're excited! The Wellness Garden has information on how gardens can work to help and heal both physical and mental illness, and has practical tips on how to design a healing garden (including ways to make a garden accessible to those using wheelchairs or walkers), and goes into Shawna's personal experience of how maintaining a garden has helped her deal with chronic pain and osteoarthritis.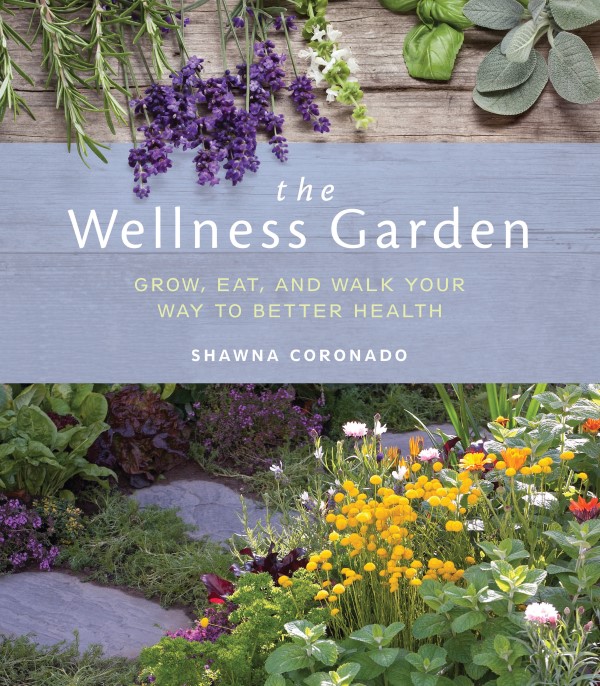 How to Window Box: Small-Space Plants to Grow Indoors or Out by Chantal Aida Gordon and Ryan Benoit
Written by the founders of The Horticult blog, How to Window Box is the definitive how-to manual for planting in small-space window containers. The sixteen projects outlined in this book are appropriate for a variety of space and light limitations both indoors and out, and range from edible containers to decorative succulent displays. The lush photography is utter eye candy, and the step-by-step tutorials and basic information on soil, drainage, and watering make this an excellent guide for someone who is new to gardening in general, and container gardening in particular.
Container Gardening Complete: Creative Projects for Growing Vegetables and Flowers in Small Spaces by Jessica Walliser
Jessica Walliser from Savvy Gardening has put together the ultimate guide to container gardening. Container Gardening Complete has everything you need to know about planning, designing, planting, and growing a container garden, plus tons of information on the best edibles and ornamentals for planters. The book is also chock full of creative ideas for container planting like a rain-gutter garden and a carnivorous plant garden in a casserole dish!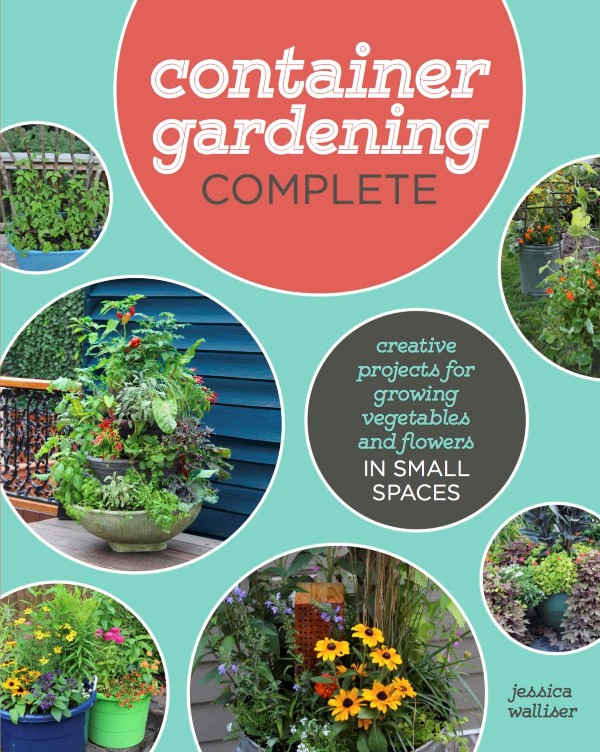 Houseplants: the Complete Guide to Choosing, Growing, and Caring for Indoor Plants by Lisa Eldred Steinkopf
You don't need to have a yard to be a gardener. If you are a small-space dweller with no outdoor space but a passion for plants or the proud owner of a backyard garden who wants to bring the fun of the garden indoors, Houseplants: the Complete Guide to Choosing, Growing, and Caring for Indoor Plants is the resource for you! This book contains all the information you could want on more than 150 houseplants, from basic care to advice on how to rearrange your houseplants throughout the year as seasons and lighting change. It also tells you some in-depth scientific information about each plant, so you can really get to know your houseplants as you grow them.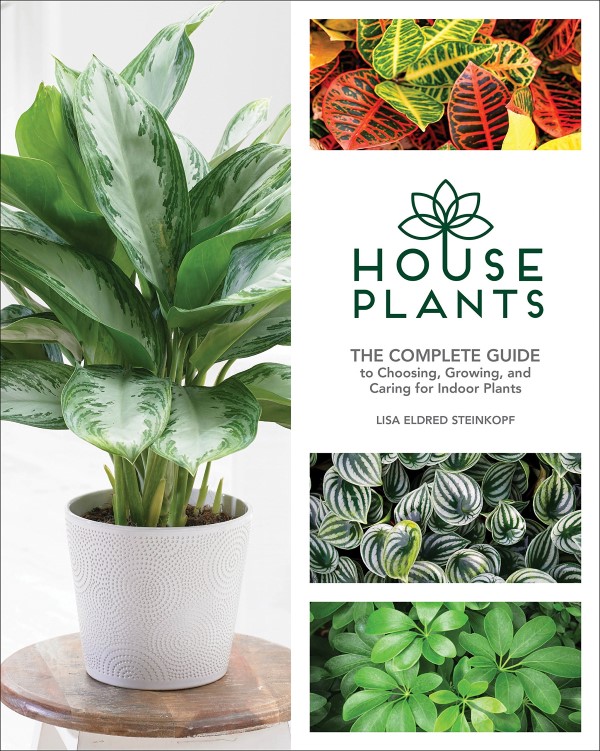 Veggie Garden Remix: 224 New Plants to Shake Up Your Garden and Add Variety, Flavor, and Fun by Niki Jabbour
There's more to the vegetable garden than just cucumbers and tomatoes! Find new flavors in the 224 exciting veggies to plant in Niki Jabbour's new book, along with step-by-step growing and care instructions, interesting facts, and the history of each plant. To help you decide which unfamiliar vegetables to grow in your own garden, the book is laid out with suggestions based on common vegetable flavors. For example, if you like broccoli, there is a page with suggestions for less common veggies that you are likely to enjoy if you're a broccoli fan, such as Romanesco or Piracicaba. Veggie Garden Remix is a wonderful resource if you want to increase diversity in your vegetable garden and bring some new flavors into your life!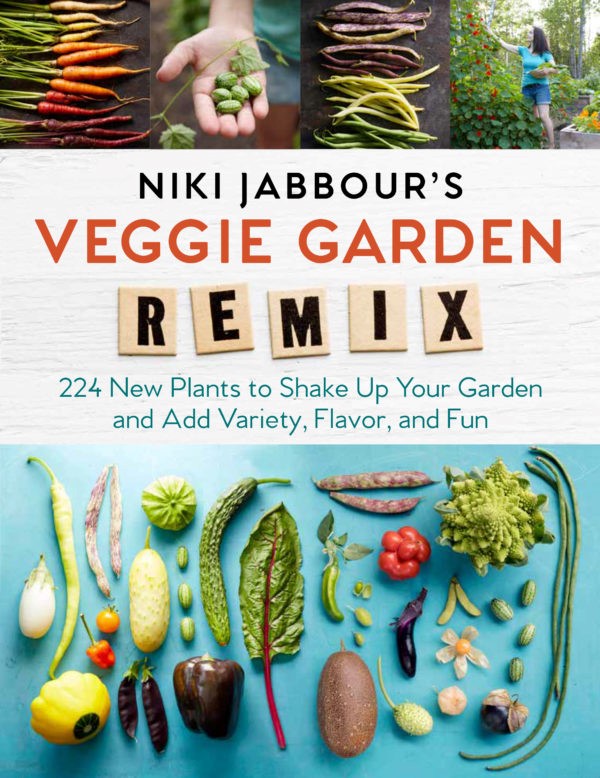 Grow What You Love: 12 Food Plant Families to Change Your Life by Emily Murphy
Emily Murphy's upcoming book (to be released March 1st, 2018) is a practical guide to growing your own food, equally appropriate for beginner gardeners and those with more experience. Emily's love of plants and particularly growing food began when she spent time on her grandmother's homestead, where she learned how to garden and forage. Later, Emily completed a university degree in Ethnobotanical Resources, enriching her personal love of plants with a more scientific knowledge of them. This combination of personal love of gardening and scientific understanding of plants comes together beautifully in Emily's new book.
Grow What You Love features a directory of twelve different food plant categories (such as woody herbs, hardy greens, and berries) with a number of suggestions of plants to grow within each category and instructions on how to grow each one, how to harvest, and seasonal recipes that use them. Emily's philosophy is that organic gardening can fit into modern life with minimal effort, and she shares a ton of useful tips for how to grow your own food without taking a lot of time out of your busy schedule.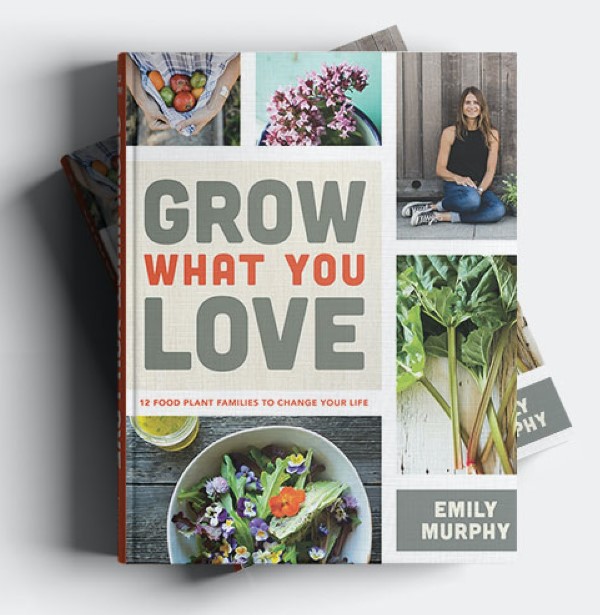 Get Growing! Expert Seed-Starting for the DIY Gardener by Stephanie Rose
I'm thrilled to share my latest eBook with you! Get Growing is a celebration of the power contained within a tiny seed. Inside, you'll find everything you need to know about starting vegetables, flowers, annuals, perennials, and even lawn from seed. There are tips on starting seeds both indoors and out and advice on care every step of the way, from purchasing your seeds to planting them to caring for the plants as they reach maturity. I've also included a ton of DIY projects to help you on your way, plus everything you need to know about the resources and supplies available for seed starting. Grab some seeds and let's get growing together!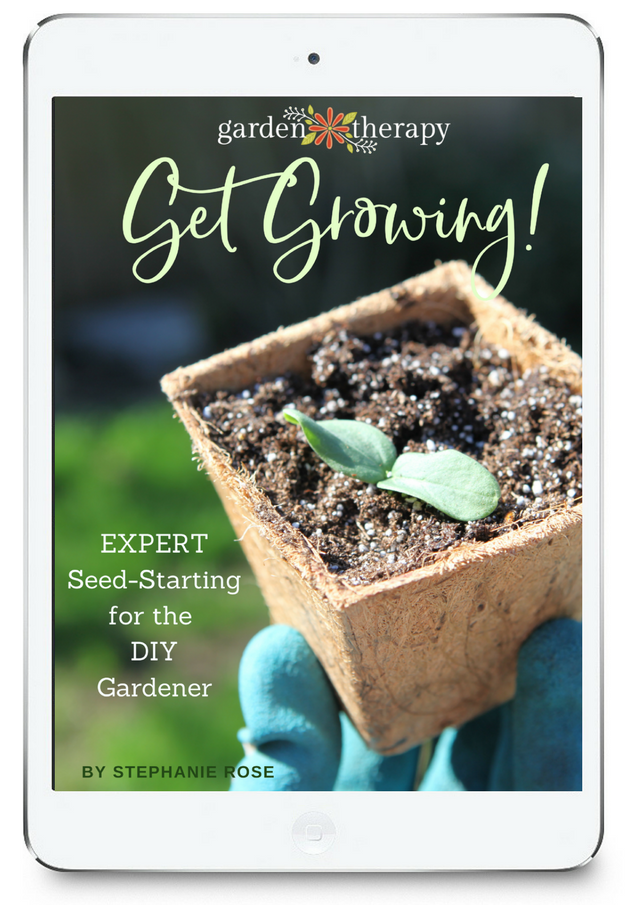 More garden inspiration: