Looking to start your own garden from seeds? Hooray! I've put together the ultimate resource guide for all that you need to get growing!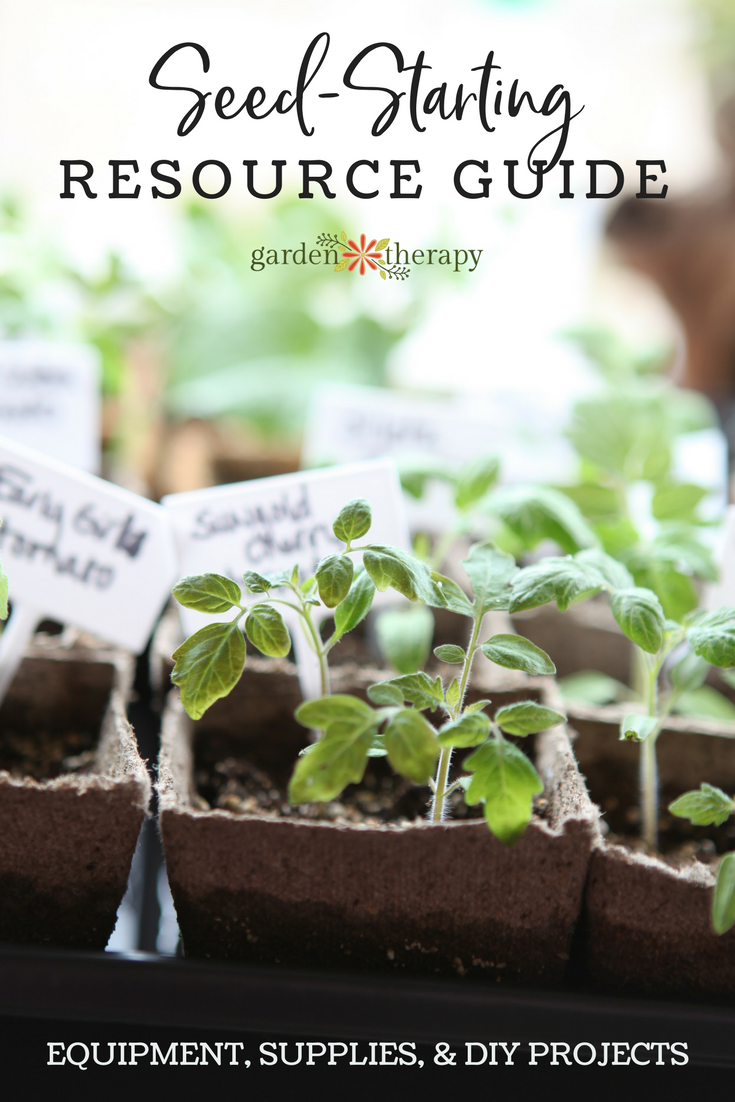 In case you missed it, I have created printable seed-starting journal pages so you can keep track of the seeds you are planting. This will help you record what seeds you planted and when, which will take the guess work out later.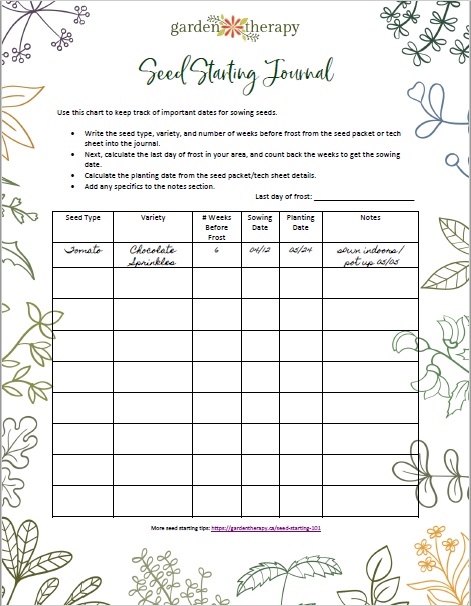 Download the FREE Printable Seed-Starting Journal Pages here.
Pick Your Seeds
One of the key elements to using the journal pages is to figure out the Last Frost Date in your growing region. To find your Last Frost Date, the Farmer's Almanac has a handy calculator that you can use for Canada and the United States. Farmer's Almanac Frost Date Calculator.
Get the Limited Edition Garden Therapy Seed Collections starting in January 2018 exclusively at GardenTrends! Starting in January 2018 and continuing through spring, GardenTrends will be offering a different Garden Therapy collection every two weeks. Each collection includes a range of flower, vegetable, and herb seed, along with a special element related to distinct themes.
Seed-Starting Equipment and Supplies
The following resources are links to the products and DIY projects that I use for seed starting. Detailed instructions on how to start seeds are available in my eBook Get Growing! Expert Seed-Starting for DIY Gardeners.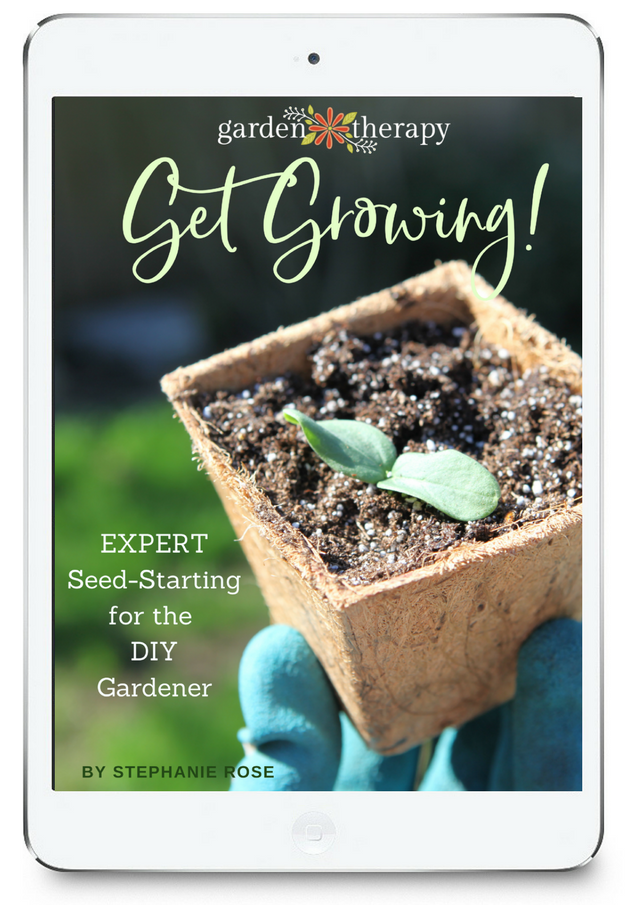 Equipment
Supplies
DIY Craft Projects for Seed Starting
Over the years, I have experimented with a ton of seed-starting projects and shared my favorite ones here on Garden Therapy. There are creative plant markers, DIY seed-starting containers, and lots of tips on how to grow healthy plants from seed.