Rosemary has such an energizing scent and distinct flavour that we find in all kinds of Mediterranean-inspired dishes. If you're lucky enough to have a rosemary plant in your garden, you're in for a treat of a constant supply of fresh sprigs. Here's how to harvest rosemary and the best ways to use it.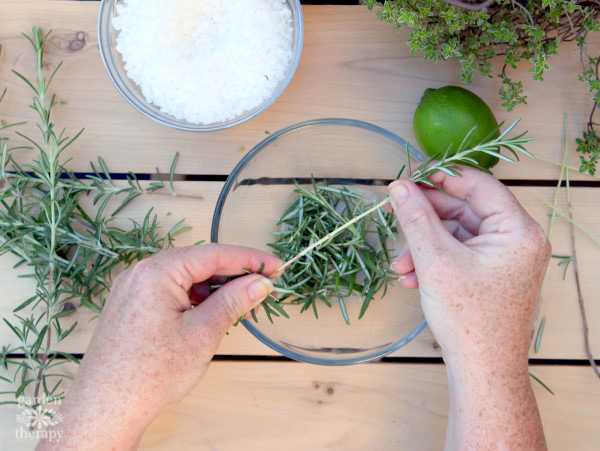 Every herb garden needs a beautiful, bushy rosemary plant. Rosemary is one of the most giving herbs, providing plenty of sprigs to add flavour to your cooking, aroma to homemade beauty products, and herbal benefits.
If you have a new rosemary plant in your garden, get ready for tons of rosemary coming your way. Here's everything you need to know about how to harvest rosemary, store it, and use it in some creative ways.
This post will cover…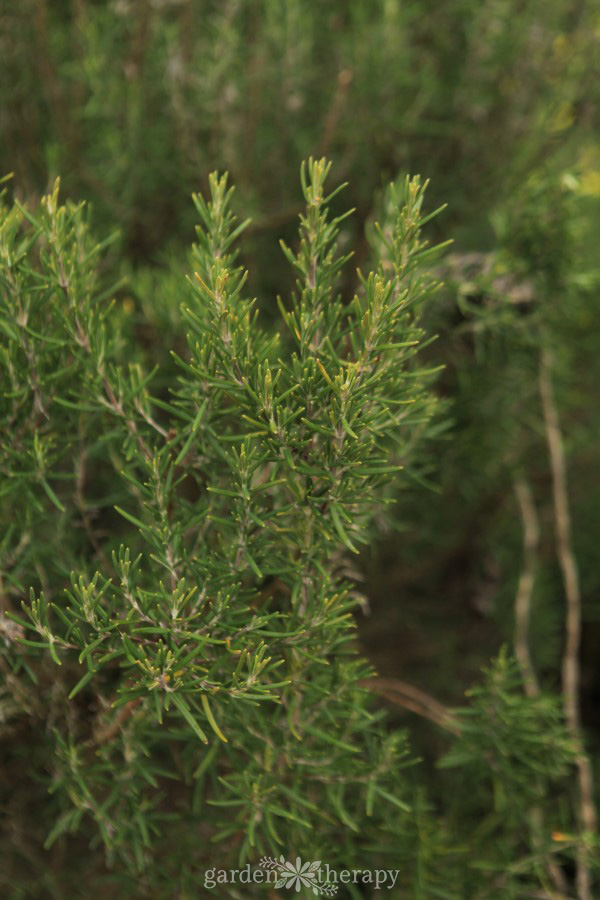 When to Harvest Rosemary
As a perennial herb, you can pick rosemary throughout the year. Like most plants, its active growth season is during the spring and summer, so this is when you'll get the most rosemary. Harvest lots during this time and dry some to use later on, avoiding harvest in the winter as this can damage the plant.
When you pick rosemary, aim to harvest it in the morning. Not only is this when the plant is most hydrated, but it's when the volatile oils are at their peak. You'll get the best flavour, aroma, and medicinal properties at this time.
If the rosemary is new, you will want to wait for it to become established before you harvest from it. It's also good to prune your rosemary regularly to maintain its shape. This is best done after the plant flowers, so you can save those rosemary clippings and use them for your recipes.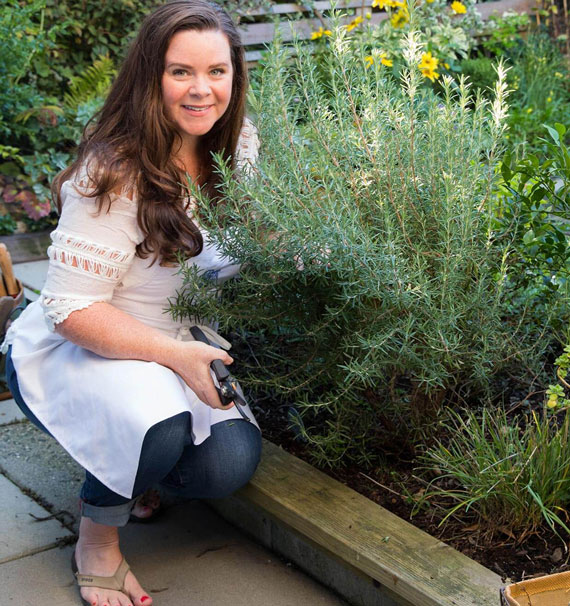 How to Harvest Rosemary
When harvesting rosemary, you always want to use sharp, sterile scissors or bypass pruners. If you want some fresh rosemary to use for cooking or something else, you can cut off the top softer tips. Take off the top 2-3 inches to encourage the plant to continue to grow bushy.
If you want long stems to dry or use as skewers, pick rosemary stems at least 8 inches. Take off the entire stem, harvesting as far as the wood base if needed. Just don't take off too much from the bottom!
Keep in mind when you're harvesting big batches of rosemary, never trim more than 1/3 of the plant. Any more and you could damage the plant.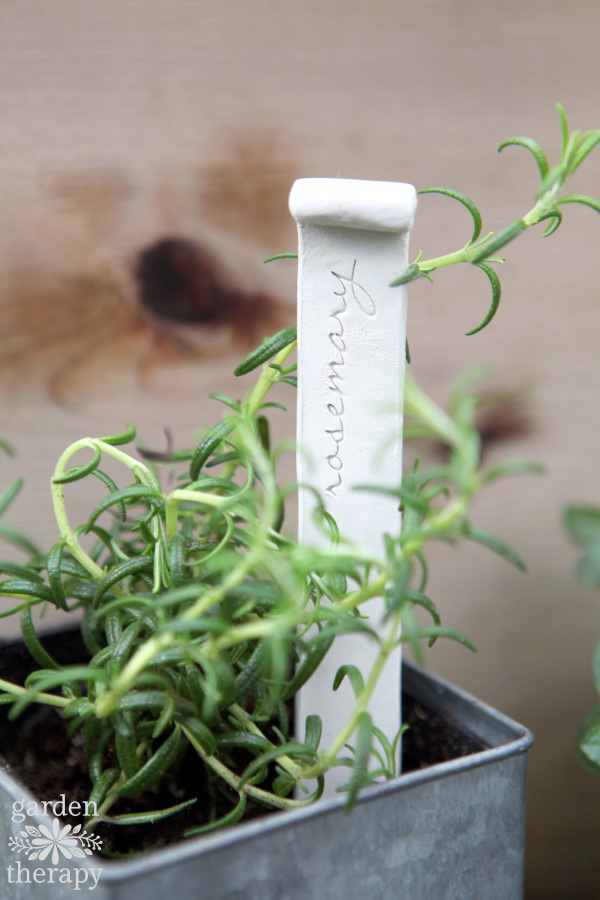 How to Store Rosemary
Rosemary can be used fresh or dried and stored in a jar. If you place it in a jar, ensure it has a tight lid. When stored in a jar, the aroma and flavour should hold up for about a year.
If you want the individual leaves rather than the whole stem, I love this colander trick. Pull the stems through the colander, and the leaves will fall off below. This is much easier than pulling them off individually.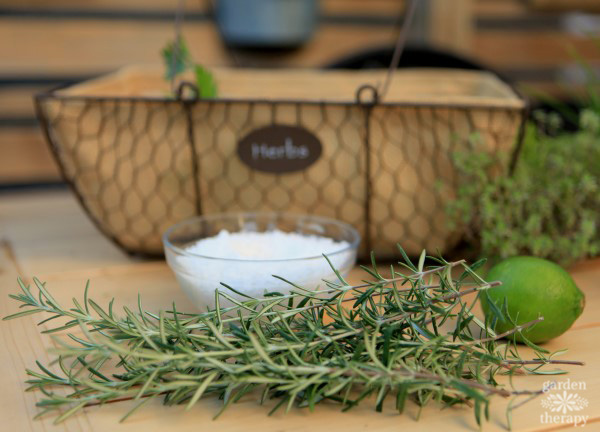 How to Dry Rosemary
Rosemary is easy to dry. Leave the leaves on the stem (you can remove them later using the colander trick from above) and gather the stems in bunches.
Use a piece of twine to tie them together and hang them upside down in a warm spot out of direct sunlight. The rosemary should be fully dry after two weeks.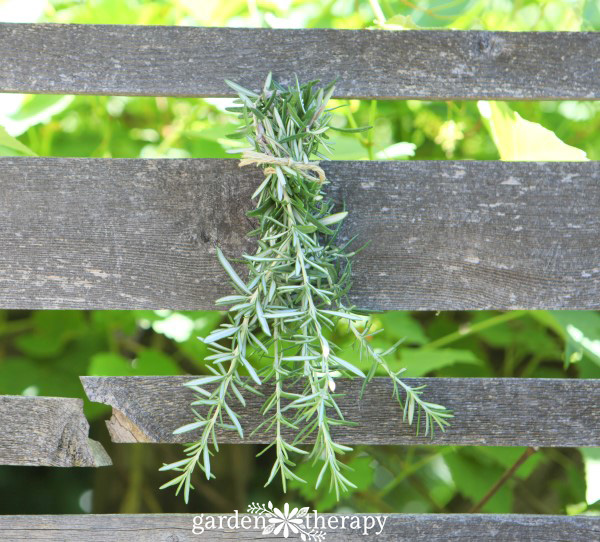 How to Use Rosemary
Rosemary leaves can stay on the stems while cooking as the leaves are very tough in recipes. Then, you can remove the whole stem and leaves afterward while retaining the flavour. They even work well as BBQ skewers!
For cooking, I love to use rosemary in roasted root vegetables and in my rosemary lime finishing salt. Of course, it's an aromatic cocktail garnish!
Rosemary is an amazing herb for haircare known for stimulating scalp circulation and hair growth. Here are ways to use it in your haircare routine.
I also like to feature rosemary in other crafts and recipes, like my pressed rosemary candles or energizing sugar scrub.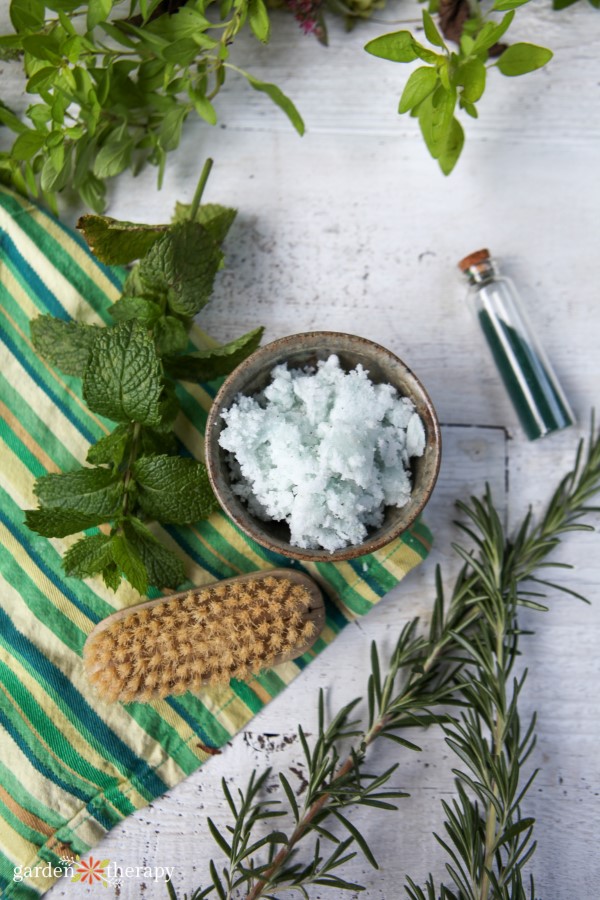 Frequently Asked Questions About Harvesting Rosemary
How can I harvest rosemary without killing the plant?
As a perennial herb, rosemary is a pretty resilient plant. You can harvest it as you need or in batches to dry it. Make sure to harvest your rosemary when it looks healthy, is well-hydrated, and never pick more than 1/3 of it at once.
Where do you cut rosemary when harvesting?
If you want to use it fresh, the top softer growth is great as it's packed with the most flavour and oils. You can take the longer, woodier stems if you want something hardier or longer stems to dry.
Do you pick rosemary from the top or bottom?
Ideally, you want to take from the top newer stems. You can harvest from the base as well, but this is the older growth, and you only want to take a little. The fresh growth on top will have more flavour and aroma.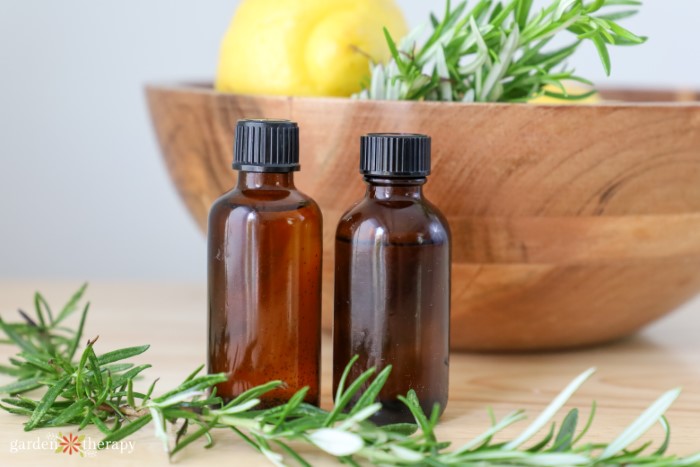 More Must-Know Information for Growing Herbs