Lucky me! I got to spend the day with local bloggers and fabulous ladies at the Hometalk Meetup at Milner Village Garden Centre for a Garden Party. I was introduced to the event from Funky Junk Donna from the popular blog, Funk Junk Interiors. Donna is a Hometalk Ambassador who took her cool junkin' style to the event to show us how to make some pallet wood garden trugs.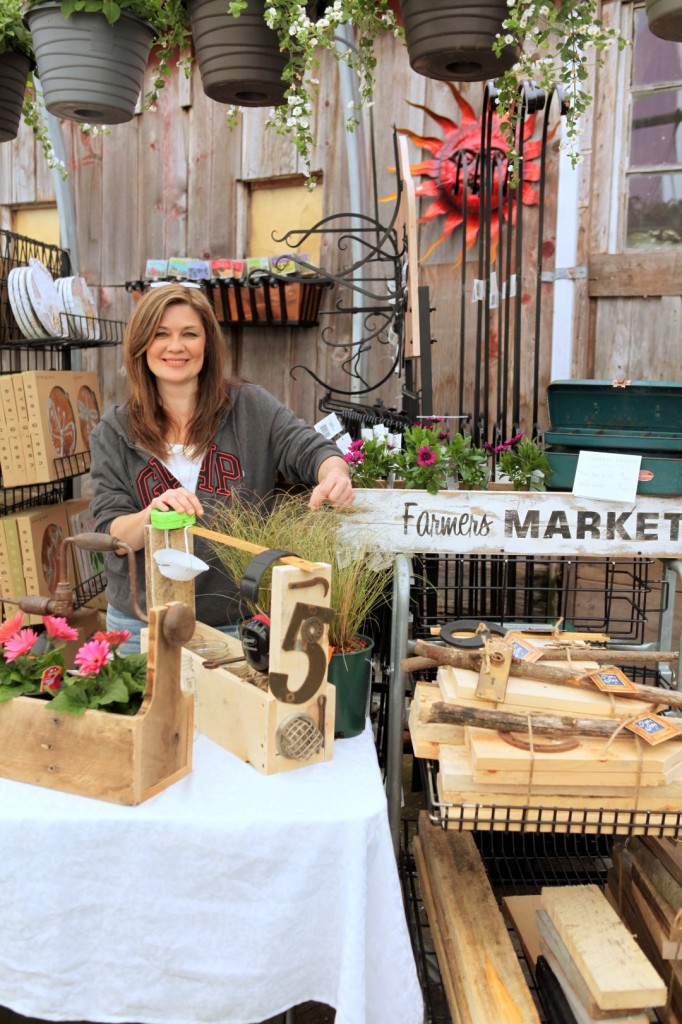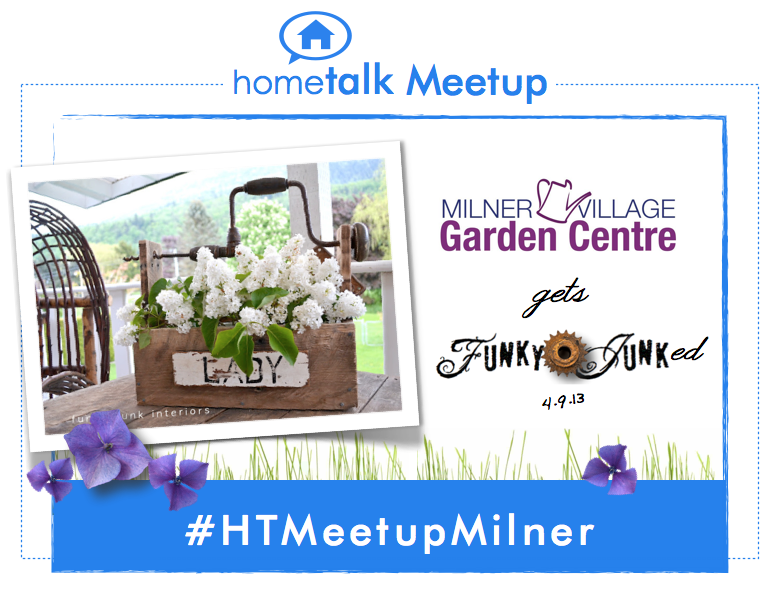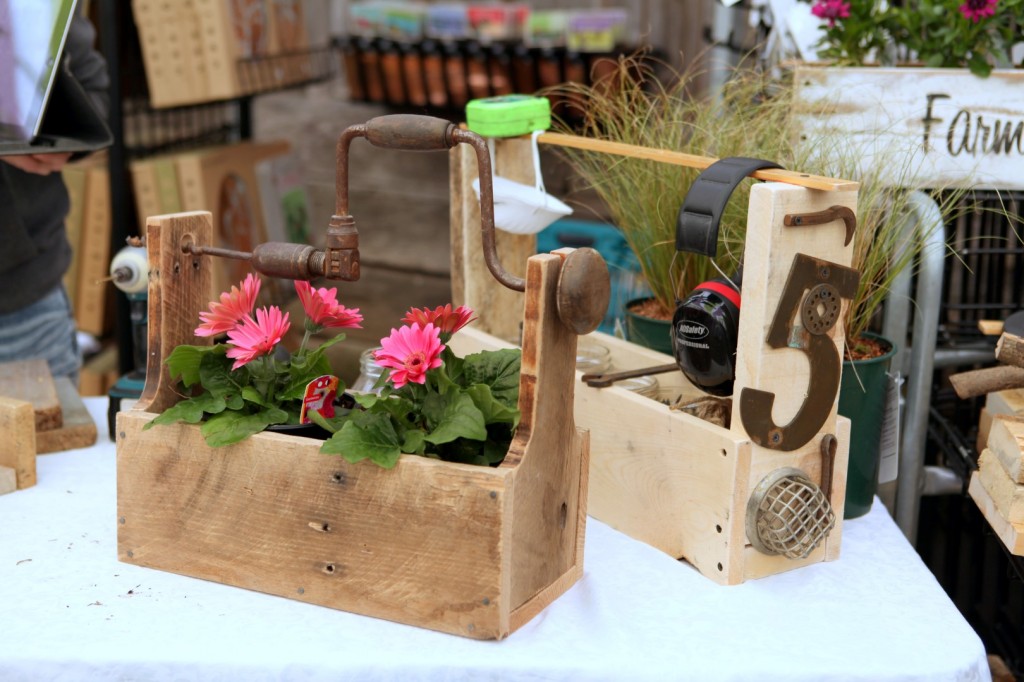 DIY VIDEOS
She brought a bunch of kits, and I scooped one up so I could do my own at home. If you weren't so lucky to get a kit, she offers a full tutorial on making Junky Toolbox Kits.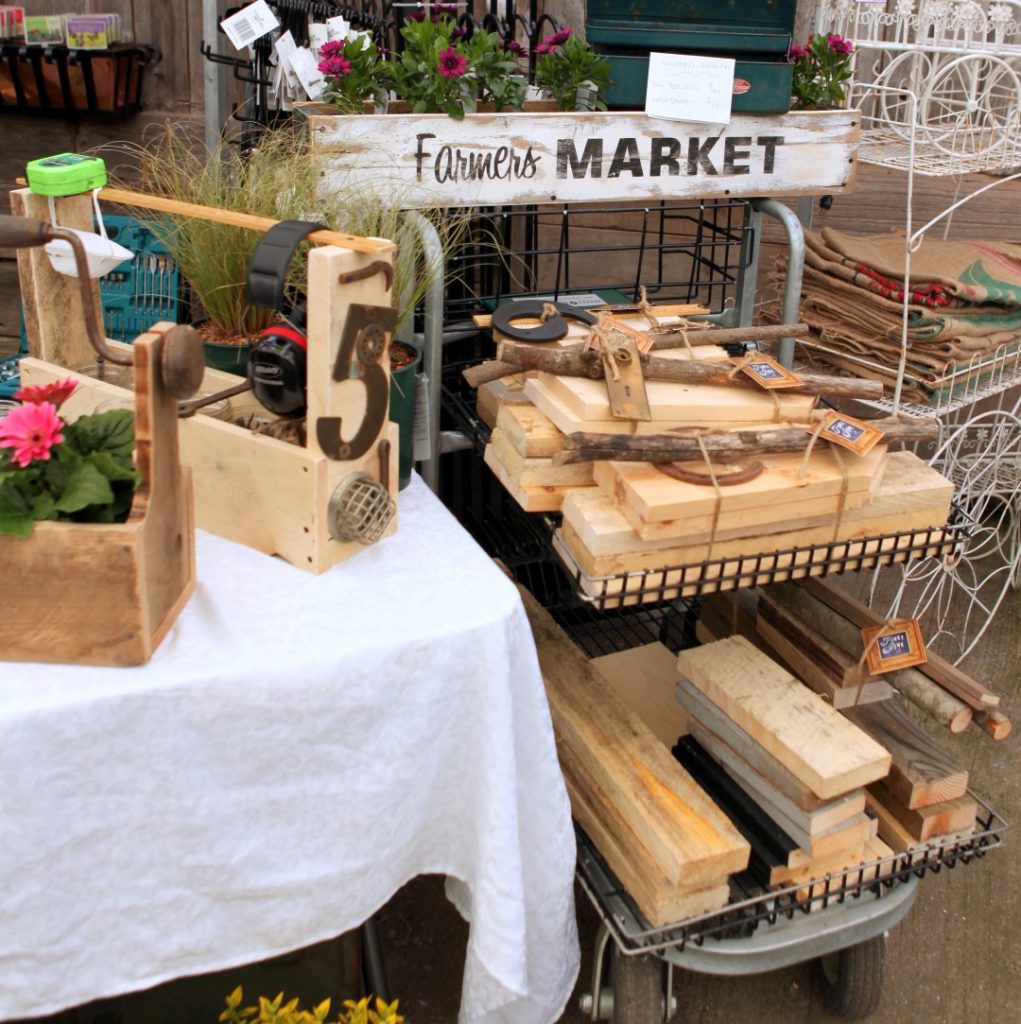 Donna also gave a presentation on blogging and social media over lunch where she called me out for not having my Instagram account set up! I suppose that since she can take such great photos on her iPhone that I should give it a try.  So here is my not-new-but-previously-dormant Instagram account that I will look at using more often.
Lunch, ah lunch. High tea was catered by the Little White House which is one of my favourite birthday spots. I dragged the dear hubby there last year to have tea and scones surrounded by toile and shabby chic decor.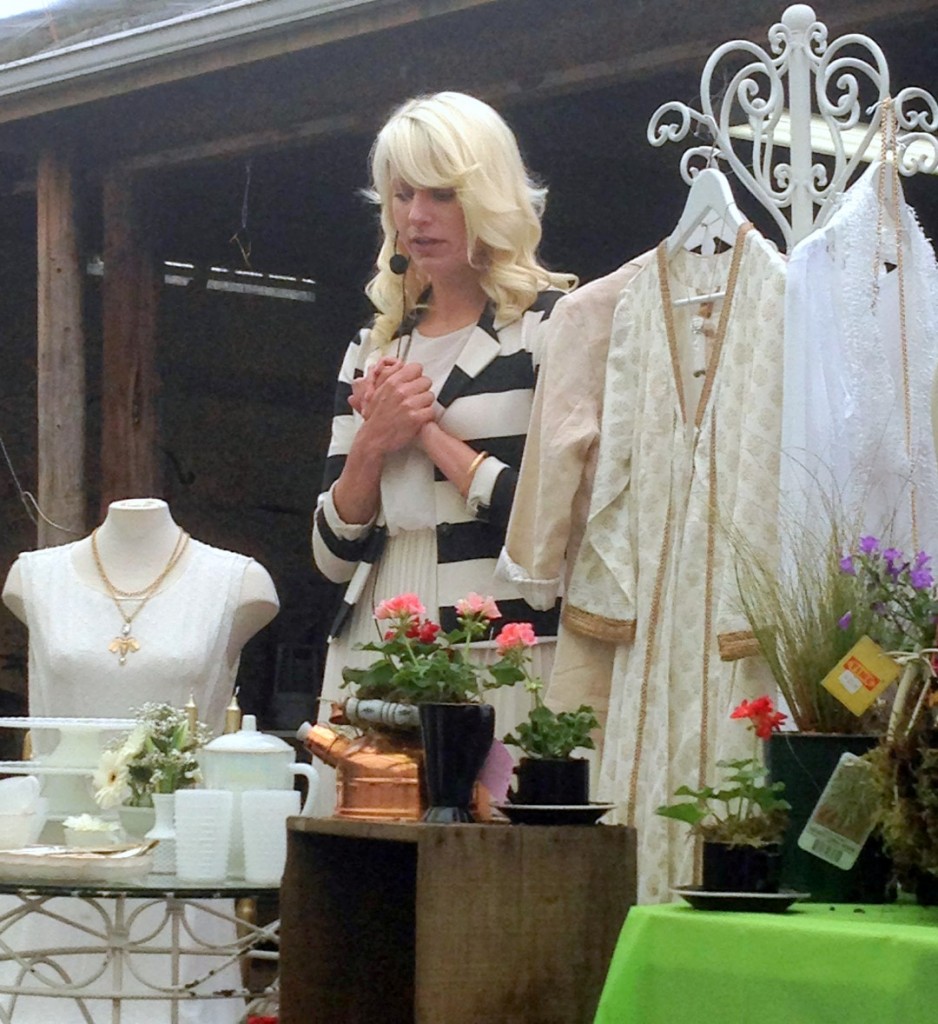 The Little White House is known for good food as well as fashion and home decor. We got to enjoy a presentation on the hot trends for Spring fashion which are: polka dots, white and cream, lace, and metallics.
I took a quick tour through Milner Village Garden Center and was surprised at what I had been missing! The creative vignettes set up in the shop showcased unique garden goodies that would suit just about any style and prices that were incredibly fair.
A special thanks to Tamara for inviting me to the event and for the bubbly and entertaining container gardening presentation. With her great energy and sense of style, you can see why it's a special place. P.S. check out Tamara's blog, the Greenhouse Diaries to follow her adventures around the world!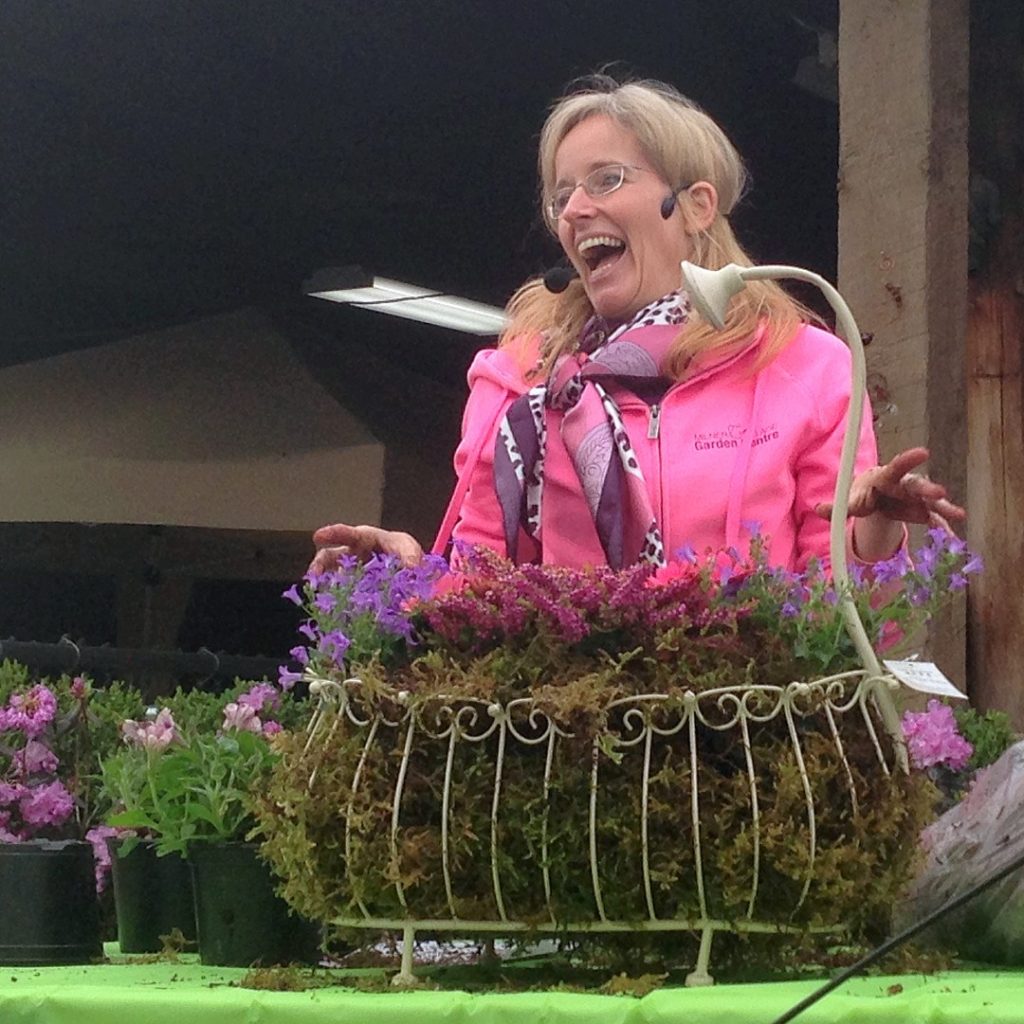 And thanks to Hometalk for bringing folks together off line (like me, Laura Thomas from The Dandelion Wrangler, and Kristin Crouch from That Bloomin' Garden). Hometalk is passionate about building community around home and garden ideas and I'm happy to be a part of it!