This rose and lavender spray deodorant recipe will make you smell like a flower, even when you are sweating it out in the garden! Made with gentle, all-natural ingredients that work hard and protect your health.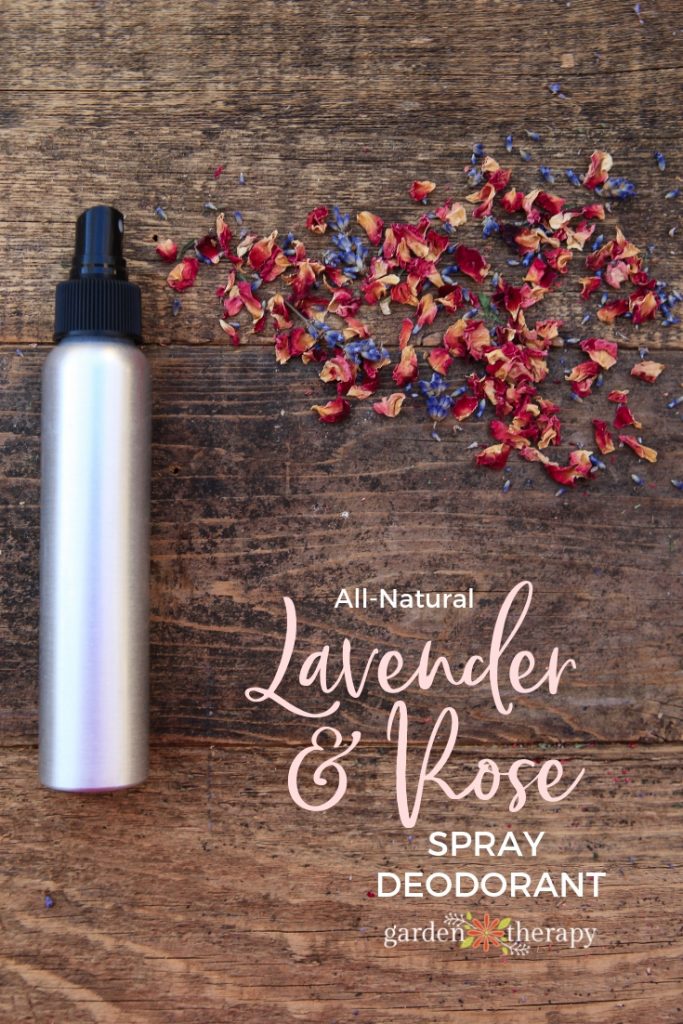 I could tell you all about this all natural spray deodorant made with plant-based ingredients that are good for your skin. I could go on and on about how it is packed with the skin soothing benefits of aloe, witch hazel, lavender, and rose. I could rave about it containing no harmful chemicals that can cause disease and impair your body's natural functions. Or I could tell you that that it smells just like a floral garden in the summer.
But you don't care about that, right?!
You just want to know if it works!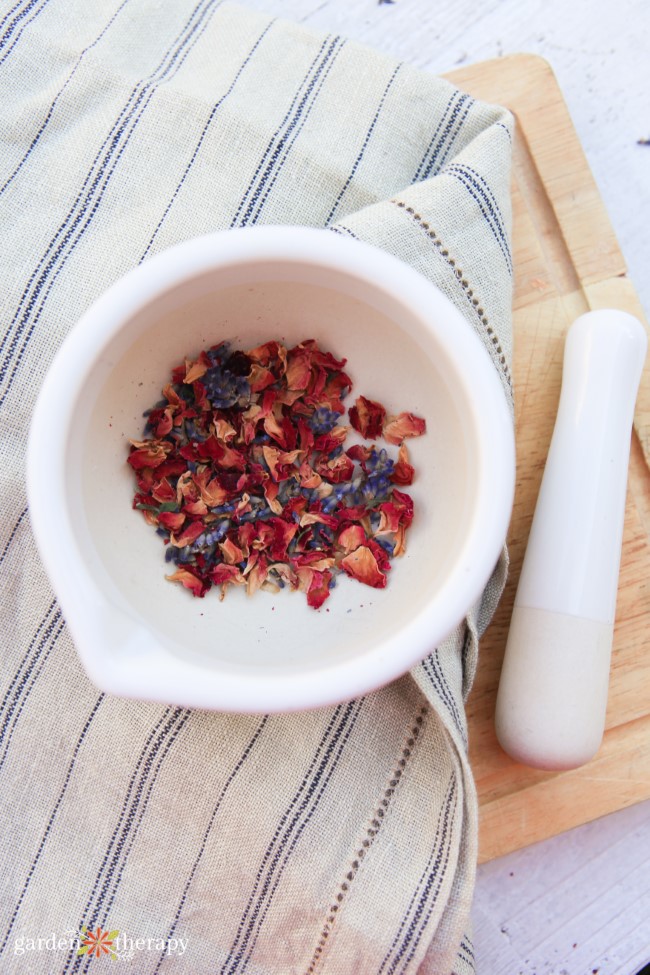 Formulating Natural Spray Deodorant Recipes
I started formulating spray deodorants after sharing a room with my friend Crystal (the creative genius and my mom-spiration from Hello Creative Family) who used a deodorant spray she customized at an essential oils workshop. The combination of fragrances she used smelled like a bakery: clove, cinnamon, and vanilla. YUM. I tried it out and boy-oh-boy did it ever work! But using hot oils like clove and cinnamon caused my sensitive skin to have a reaction. Nothing terrible, but I wondered if I could make a recipe that worked just as well, but was calming for skin at the same time.
I made a few different variations of simple spray base and tested some combinations of essential oils until I found one that was soothing, nice-smelling, and does the job. Rose and lavender for the win! It's pretty, floral, and more than anything else, it works.
The Testing Process
I've tested it now for a year on myself, my family, and anyone else who will agree to it. After testing it in the all four seasons in Vancouver went well, I needed to turn up the volume a bit so I took it to southern Mexico and I had some surprising results. It worked just as well as it had at home, but I also ended up using it on my face and skin to sooth and cool down my freckly, over-sunned skin. And I learned that it works great on clothes too. It not only prevents any odor for my underarms but I was also able to use it on my clothes when they needed a bit of freshening up.
All-Natural Rose and Lavender Spray Deodorant Recipe
This recipe is not only good for your skin, but also the planet. I'm big on reducing the amount of packaging I use and I love glass or stainless steel bottles that can be reused. Here are some pretty blue glass ones that I use.
Ingredients
Make it!
Measure all of the ingredients and add them to a fine mist spray bottle. Shake well to combine and spray on underarm area after showering or when your underarms need freshening up. Shake well before each use.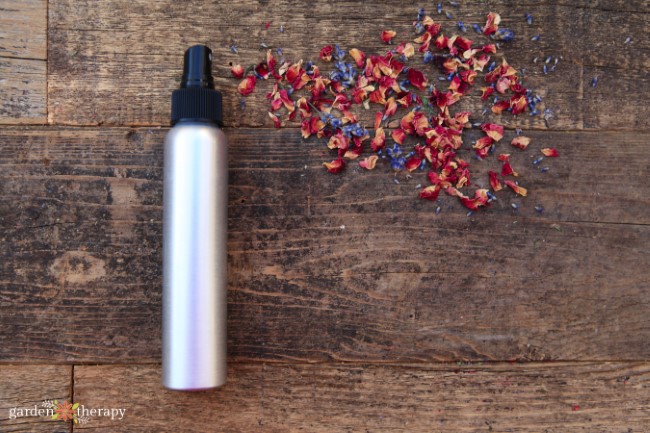 More Deodorant Recipes
If you prefer a solid deodorant over a spray, this Homemade Deodorant Recipe with Lavender and Sage from Colleen at Grow Forage Cook Ferment and this Herbal Deodorant for Women from Jan at Nerdy Farm Wife are great options to try.
More Natural Skin Care Recipes from the Flower Garden