Store-bought grapevine wreaths are not that expensive, but if you have vines growing in your garden they are a family-friendly start to a weekend project. How you decorate your grapevine wreath is up to you; you could plant it up with succulents for a living wreath, adorn it with hydrangeas, or make a traditional holly wreath for the holidays. The possibilities are really endless.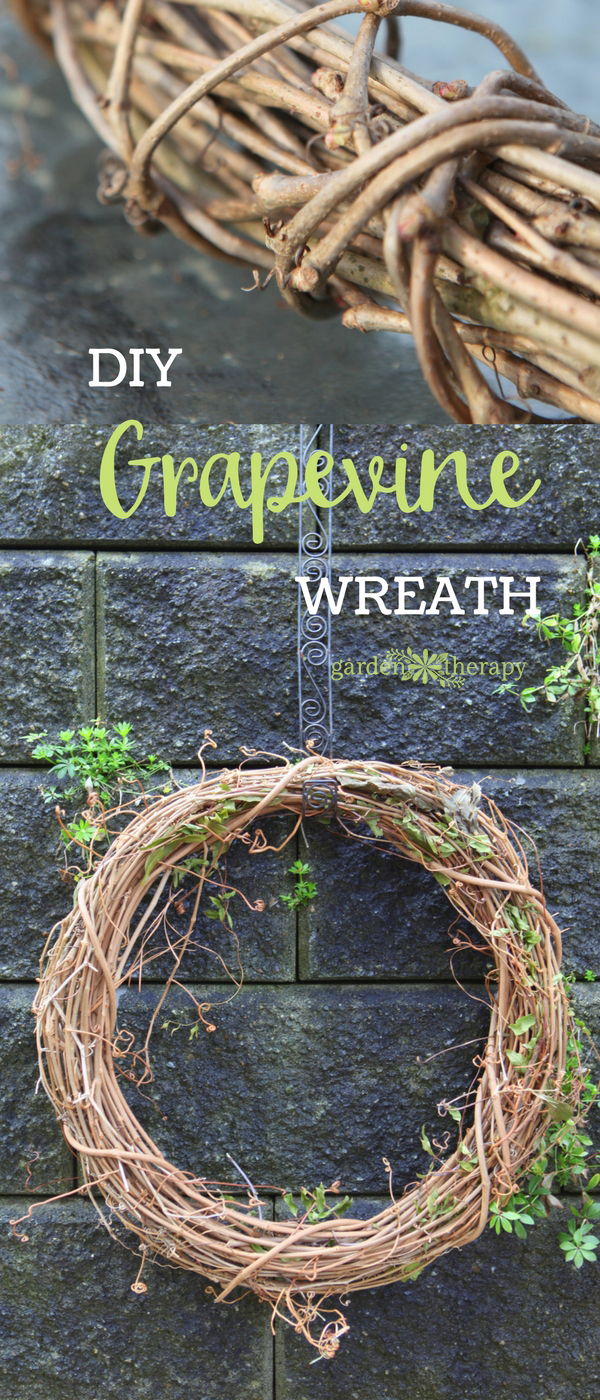 Of course grapevine (Vitis spp.) is the most popular wood for making vine wreaths, but it is not the only material you can use. For this project I used cuttings from a Virginia Creeper (Parthenocissus quinquefolia) that trails along a shady fence. It is a bit of a softer vine, so adding an unwound coat hanger would stiffen up the frame. As I have mine on a trellis, it holds its shape just fine. American Wisteria (Wisteria frutescens) and Honeysuckle (Lonicera spp.) would also make a great wreath form.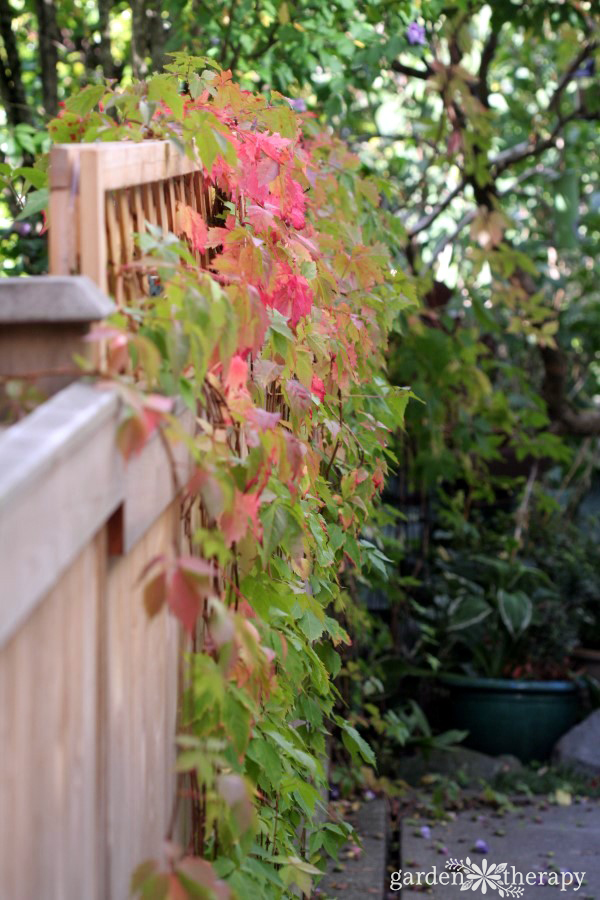 Materials:
Make it!
1. Begin by gathering and untangling the vine pieces. When they have been tamed into a bundle that is manageable, form the vine into a circular shape on a large surface. Using a few thick strands of vine, begin to wind around the bundle, tucking the end of the vine in.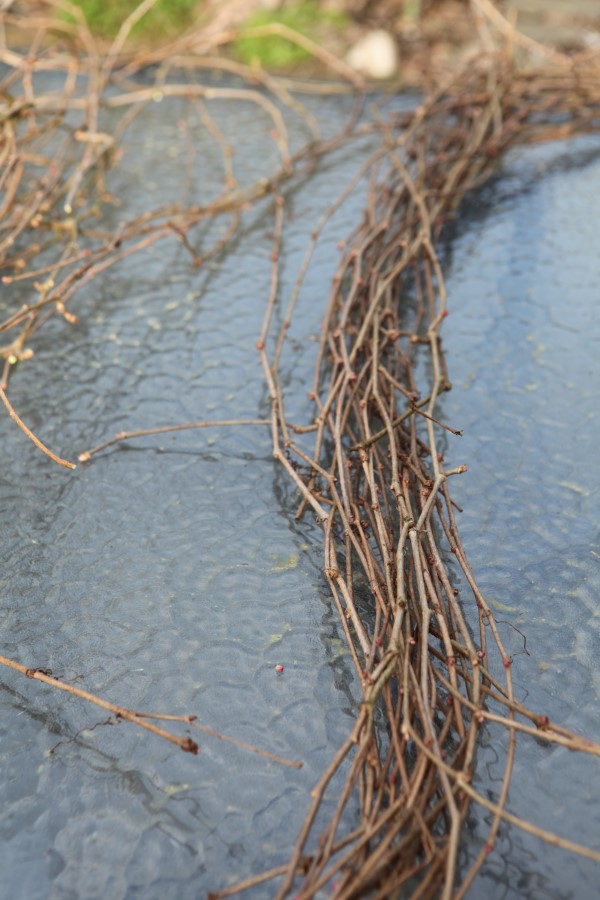 2. Continue to wind and secure the entire wreath. When the end meets the beginning, knit the vine ends together and continue to wind the outer vines to secure, overlapping the starting point.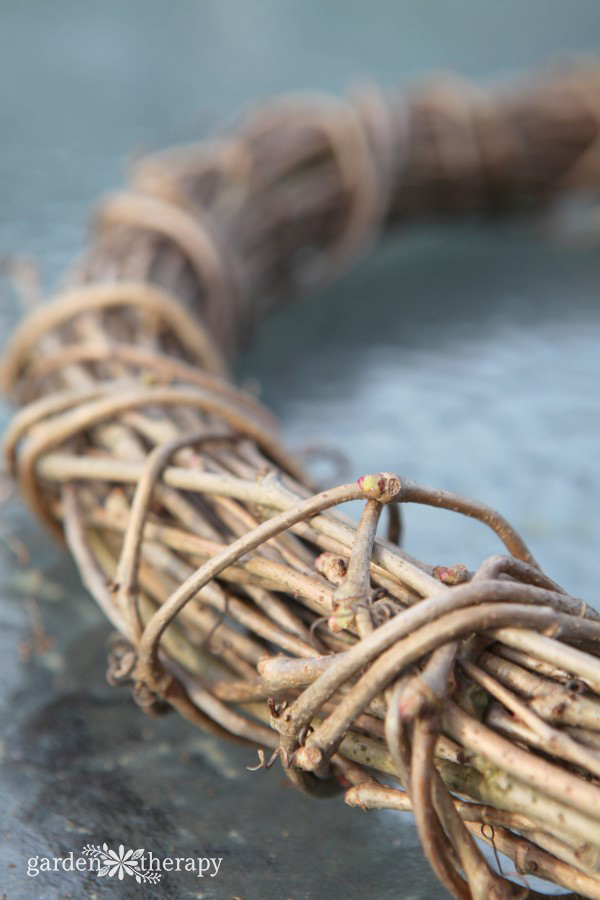 Tuck in any loose ends.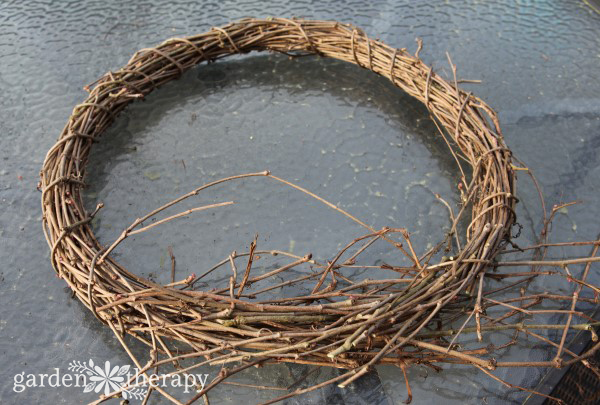 3. Set the wreath somewhere to dry and take shape.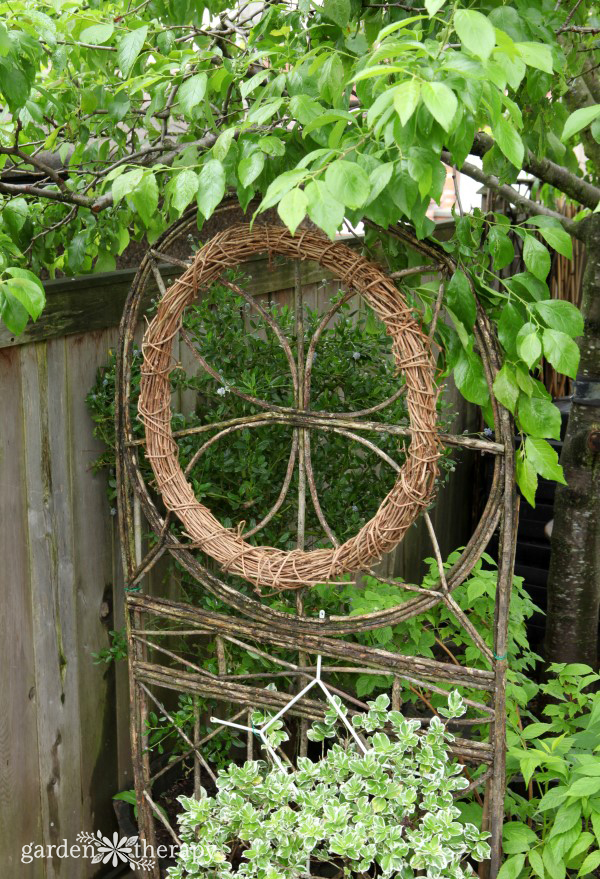 My vine wreath is just the perfect addition to the bentwood trellis used to distract the eye from the compost bin.
If you want to also make your own bentwood trellis, Making Bentwood Trellises, Arbors, Gates, & Fences by Jim Long is a great resource. It has many designs to choose from plus information on choosing wood, suggested plantings, and even recipes.