You're all geared up and ready to make your own soap when you see…LYE! While not a bad ingredient, it can be nerve-wracking to use an ingredient that requires so much safety gear, Luckily, there is a workaround to making homemade soap without lye. Let me show you!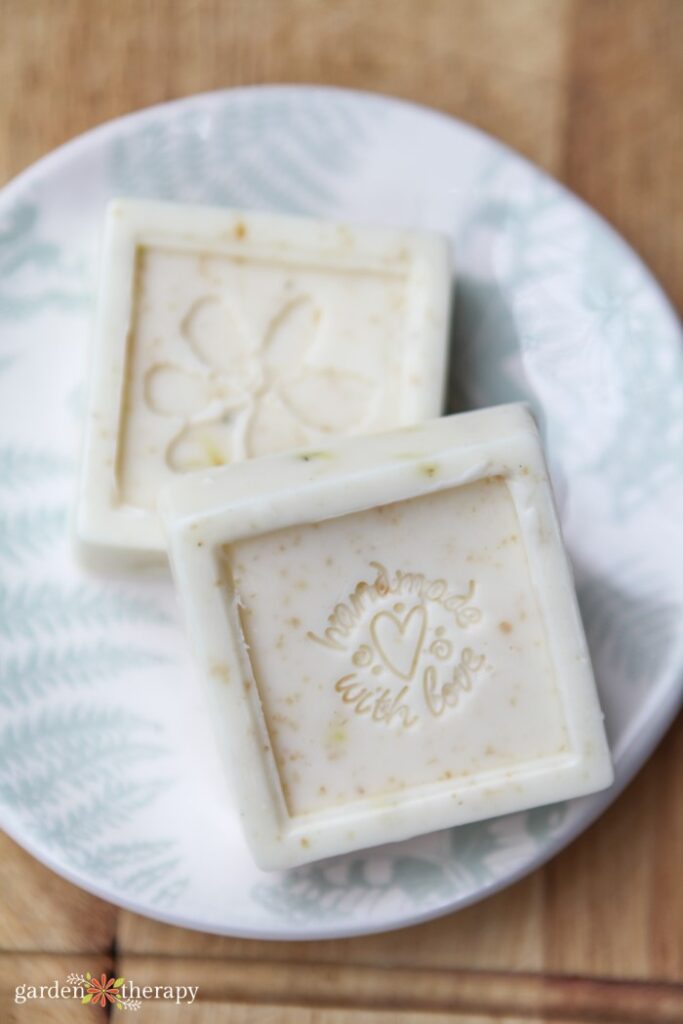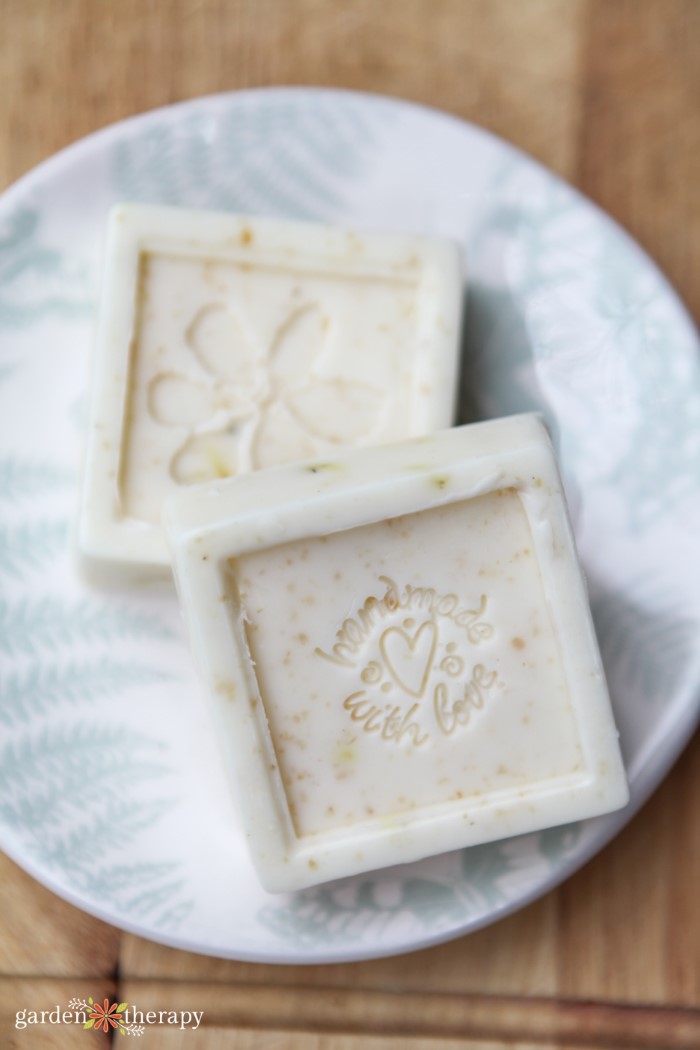 I'm a soap fanatic. You'll always find me in my home apothecary experimenting and whipping up new batches of soap. From soap made with matcha tea to deodorizing lemongrass, I make all kinds of recipes. I even wrote a book about it!
By now, I'm a soap fanatic (addict?) and know my way around all the complicated steps of making cold process soap, including using lye. But I know for beginners, you may want something simpler and one that doesn't include lye which can make people a little nervous. And at times I want to go a simpler route too!
But is it even possible to make homemade soap without lye?
The answer is sorta yes and no, so first we're going to have to dive a little bit more into lye before we can try and cut corners!
This post will cover…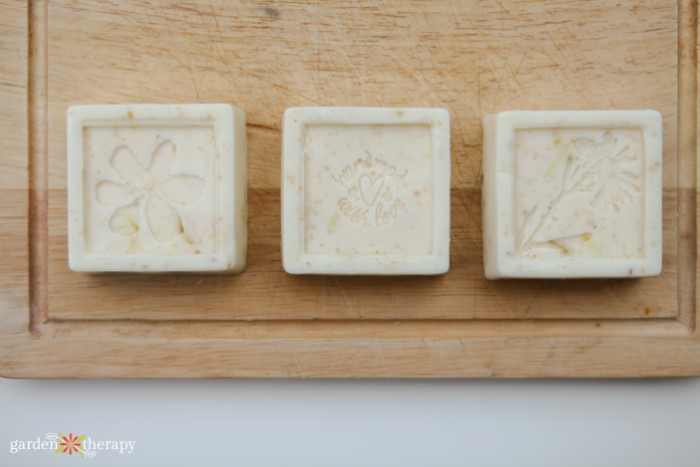 What Does Lye Do in Soap?
Way back in the day, combined wood ash and water made lye. Soap makers would then combine their lye with the fat rendered from animals. Once boiled over a fire for hours, the mixture created soap. The end product wasn't always what you wanted and the process was very difficult and time-consuming.
Enter lye and suddenly you have a much easier way of making soap. Also known as caustic soda, lye's fancy name is sodium hydroxide. It's one of the key components in making solid bar soaps whereas potassium hydroxide is used for liquid soap.
When you mix lye with fats or oils, a chemical reaction occurs. When the process is completed, you no longer have any fat or lye and are left with soap! This process is known as saponification.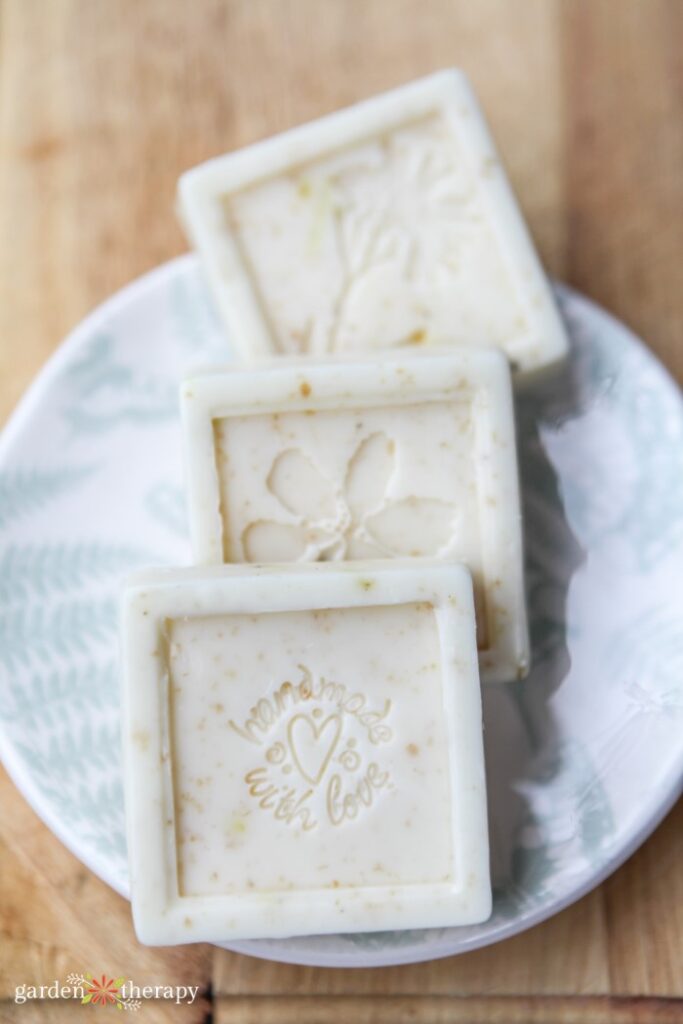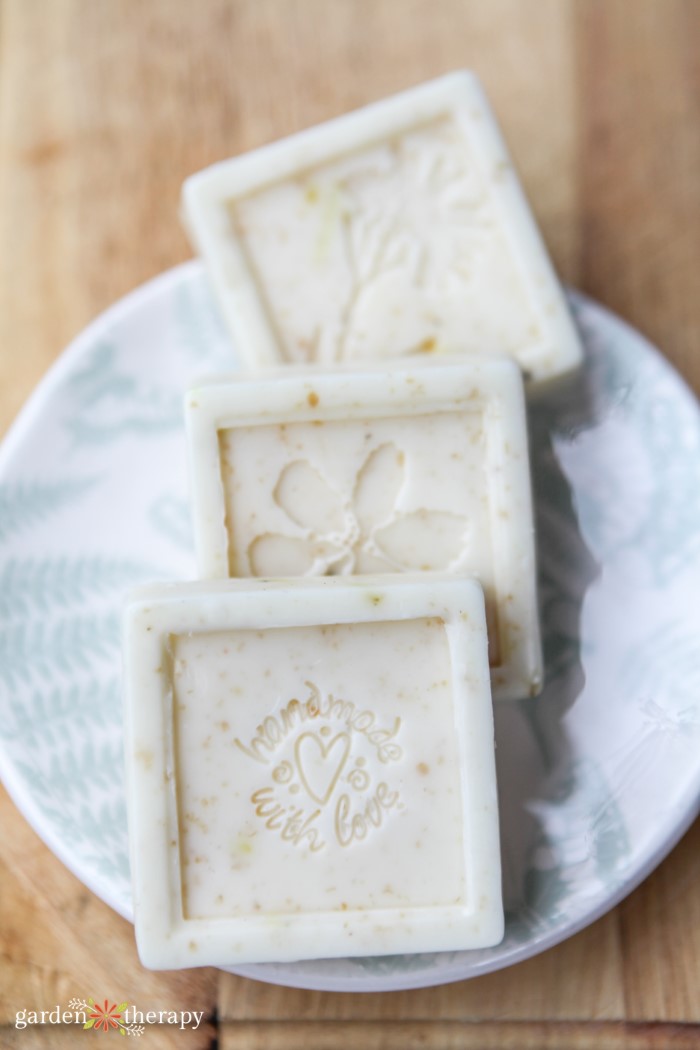 Is Lye Bad for Me?
A manmade ingredient, lye on its own is incredibly caustic. When using it, it comes with many warnings and for good measure. When mishandled or used incorrectly, it can cause chemical burns on the skin and permanent damage to your eyes. It also emits extremely strong fumes once initially mixed with water that you don't want to inhale.
When I make soap, I make sure to fully deck myself out in safety gear including goggles, long sleeves, and gloves. By practicing the right safety, you can easily use lye at home to make soap.
Once you successfully mix the lye and the oils together, the chemical reaction means there's no lye left in the final product. At that point, it's fully transformed so there are no concerns when it comes into contact with your skin. Furthermore, letting the soap cure for six weeks completely finishes the chemical reaction.
Soap making is such a joy, but it's certainly not the easiest hobby to pick up. Luckily, there's a simpler way to make homemade soap at home without needing to handle any lye.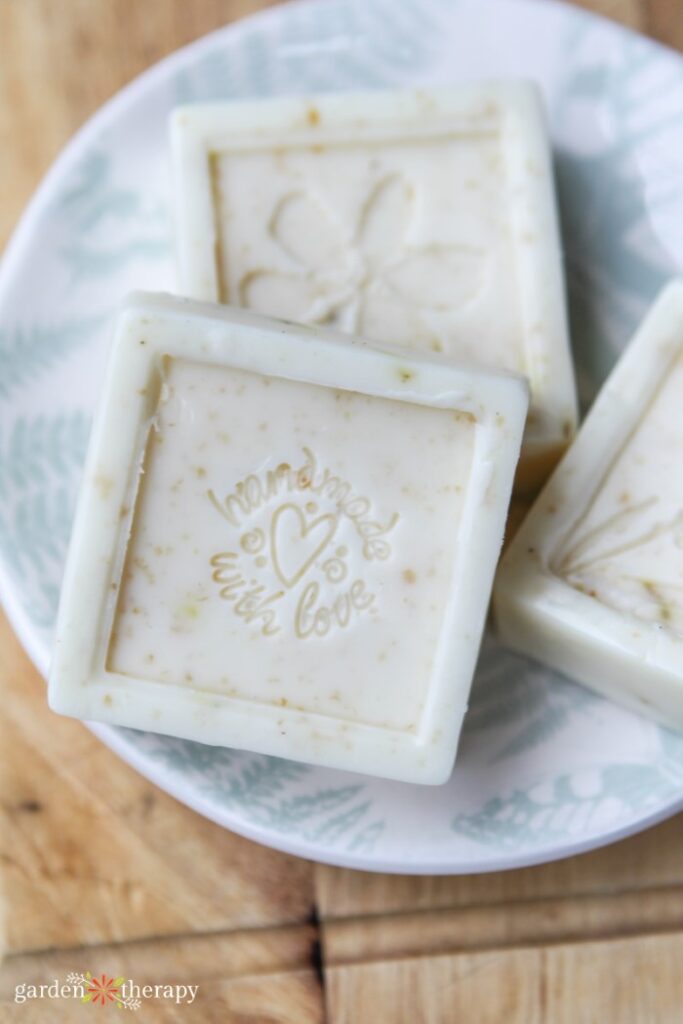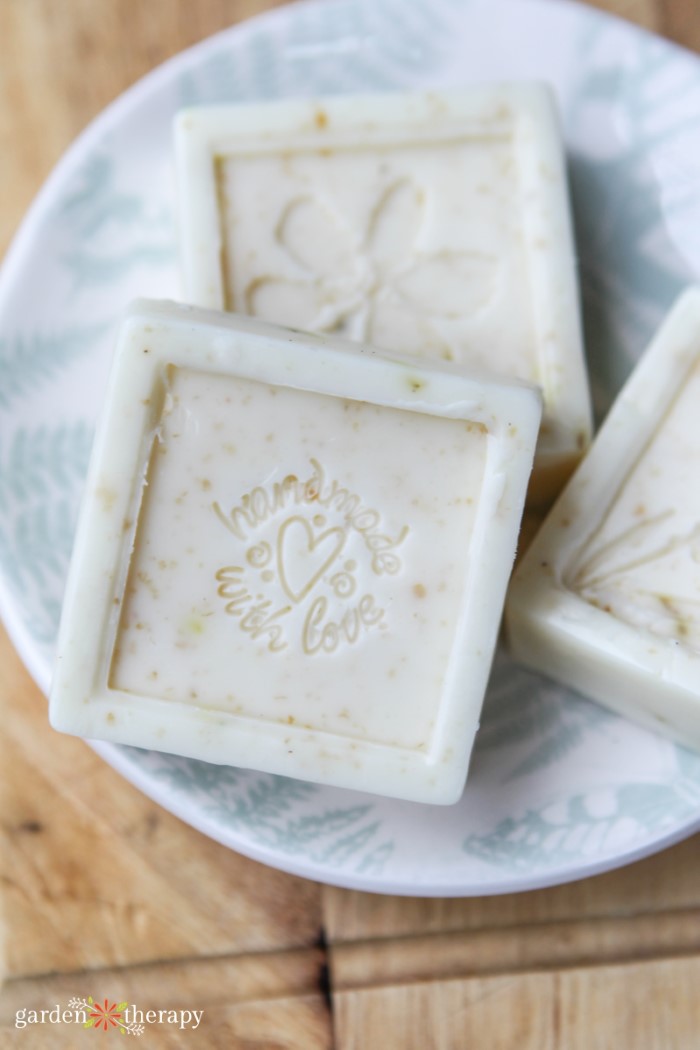 How to Make Soap Without Lye
Technically speaking, you cannot make soap without lye. Even most store-bought soaps have lye, albeit it is under clever names you might not recognize under the ingredient list. Lye itself doesn't have to be listed, but you'll notice things like sodium cocoate (coconut oil already reacted with lye).
You can buy pre-made bases to make your own soaps that have already gone through the saponification process and no longer contain any lye. These soaps are known as melt and pour soap.
Melt and pour soap is prepared using a pre-made base which is melted down and—after having your preferred combination of fragrance and colour added—poured into a mold where it hardens and becomes a ready-to-use soap.
Melt and pour is the easiest and quickest soap-making method because it skips the complicated step of saponification and gets you straight into the fun stuff: personalizing your soap with fragrance, colour, and other additions.
Working with melt and pour soap means that you don't have to work with lye. Having to carefully measure ingredients and work with dangerous chemicals can be daunting and risky for some! Luckily, melt and pour projects are safe, fun, and very easy to do.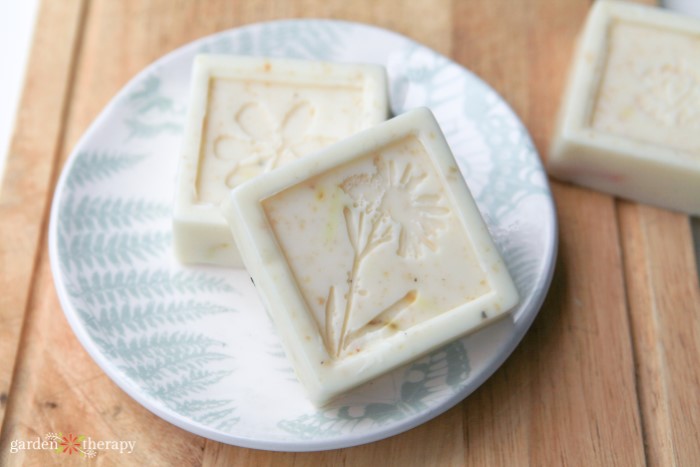 Embossed Calendula Soap…Homemade Soap Without Lye!
This is a lovely natural-looking soap with flecks of organic yellow calendula petals and a sweet floral scent. Embossing the soap makes it a wonderful gift idea.
Embossing works with any soap project that you make, but it shows up the best on opaque soap bars. You can emboss by pouring soap into a mold fitted with a rubber stamp.
Materials
Makes 5 soap bars. For exact measurements, see the recipe card below.
Jump to Recipe
Large heatproof container
Microwave or double boiler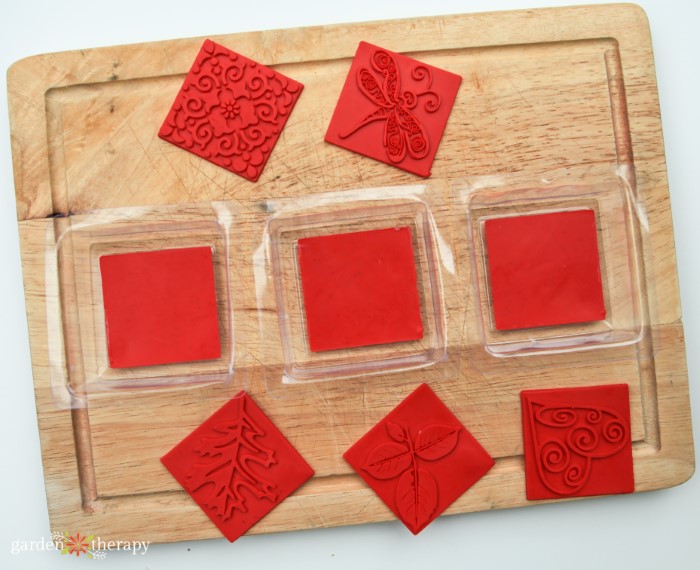 Make It!
Place the rubber embossing stamps facing up in the square soap mold. The rubber should not slip inside the mold if you pour the soap carefully over top of them.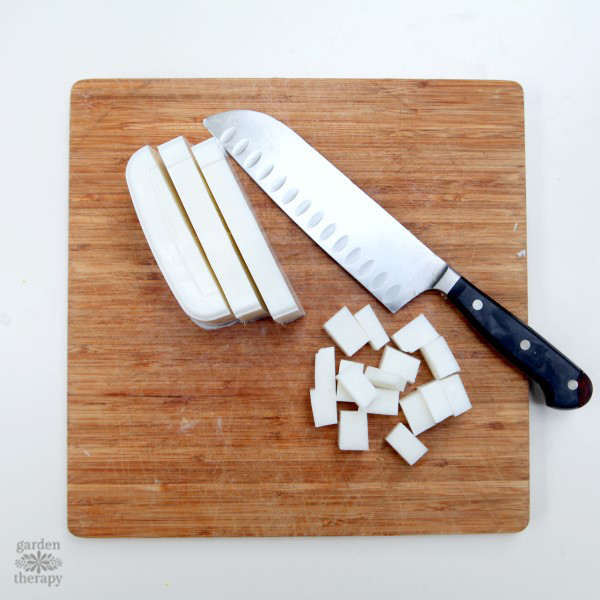 Use a sharp knife to cut your soap base into one-inch cubes or smaller. Put the cubes in a heatproof container and put that in the microwave or double boiler.
Melt the soap base on medium-high in the microwave or double boiler.
Add essential oils and flower petals and stir well.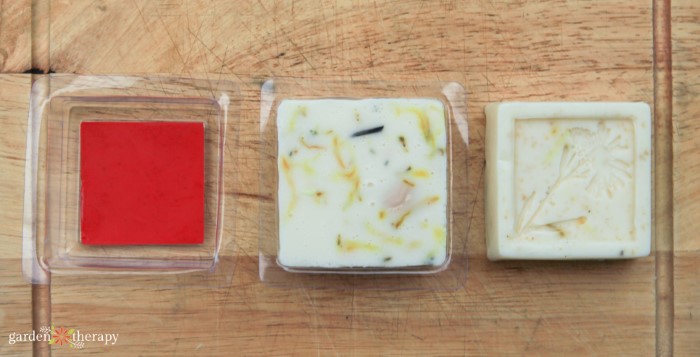 Pour the soap into each cup over the embossing stamps. Spray the surface with isopropyl alcohol.
Remove the soap from the mold when it has hardened and use a thin tool like a toothpick to gently help guide the embossing stamp.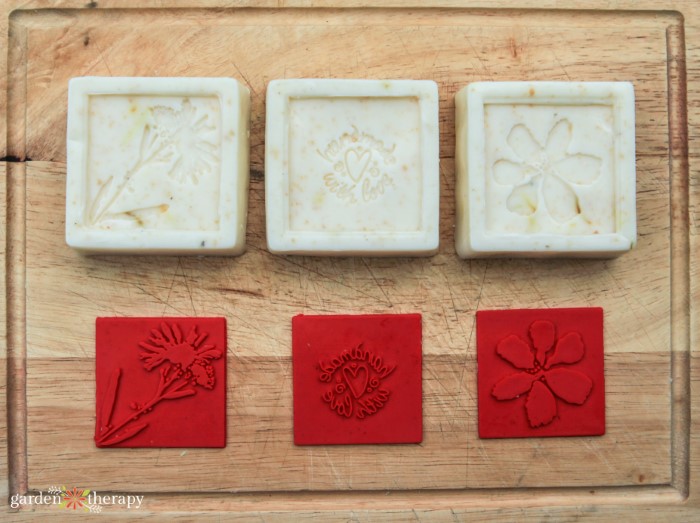 Let me know how the process of making homemade soap without lye goes for you! And once you're ready to try your hand at cold process soap, be sure to start off with the basics. Let me know any of your questions down below.
More Melt and Pour Soap Recipes
Embossed Calendula Soap
Make homemade soap without lye using this creative melt and pour method!
Equipment
Large heatproof container

Microwave or double boiler
Supplies
Instructions
In the square mold, place the embossing stamps facing up.

Cut your soap base into 1-inch cubes. Place in the heatproof container and set in double boiler or microwave. Melt on medium-high.

Add your petals and essential oils. Stir well.

Pour your soap over the embossing stamps and spray the surface with isopropyl alcohol.

Once hardened, remove the soap from the mold and use a toothpick to gently lift the embossing stamp.