Give the Gift of Pampering with this Spa in a Jar!
This Spa in a Jar is one of my favorite gift ideas. You can completely customize it and make all of the products inside, or source some gorgeous products and include them instead. Either way, the packaging is a pretty way to let someone know that you think they deserve a little "me time".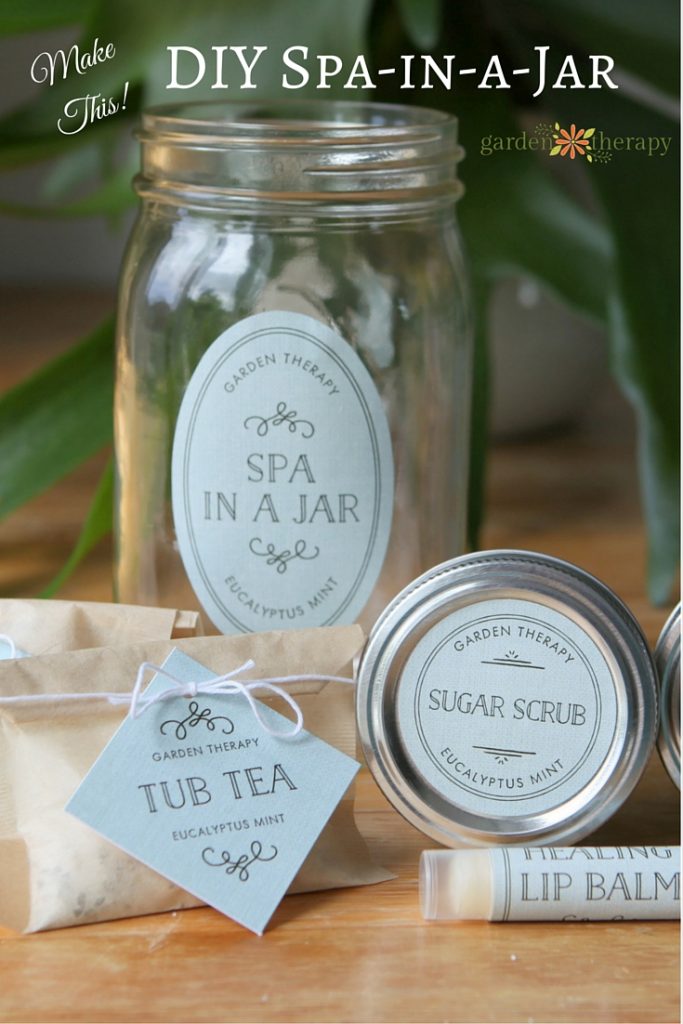 I created this Spa in a Jar with a theme in mind: refreshing eucalyptus and mint. I made a foot soak, sugar scrub, lip balm, and a few tub teas all with the same scent. You can see the instructions on how to make it in this guide on my eBay blog: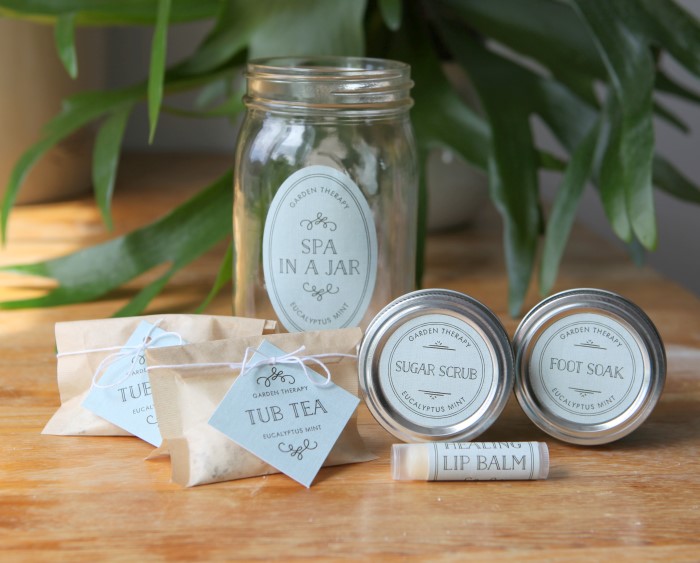 If you want to learn more about making your own homemade beauty products, you can see more recipes here on Garden Therapy, or download the Natural Beauty Recipes eBook here.
You might also like this guide that I also wrote on my eBay blog on the basics of making lip balm at home: