What is a meditation garden? A deeply personal space, it's going to look different for everyone. Here's how to create a safe, relaxing place to clear your head and enjoy mother nature's restorative benefits.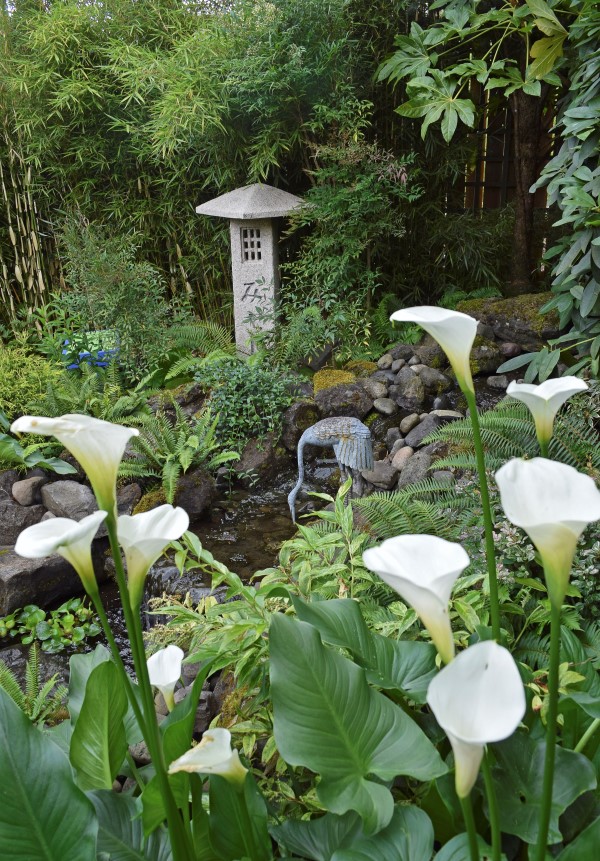 I have long thought of the garden as a place for healing. When I first started gardening, I had my own little sanctuary in the garden consisting of a hammock chair where I could rest and reset my mind. In a way, it was my little meditation garden.
Gardens can be amazing spaces that do much more than grow vegetables and turf for the kids to play on. If you're asking yourself whether a meditation garden is something you can create, then here's what you need to know.
This post will cover…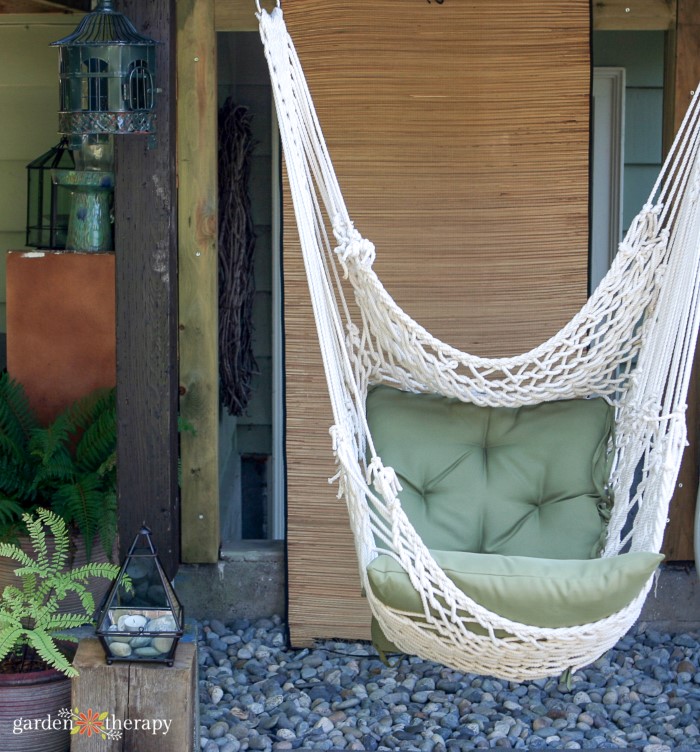 What is a Meditation Garden?
Meditation is a mindful practice where you redirect thoughts and focus on your breathing to be present in the moment. It's a way to focus, clear the head, and keep you grounded.
Most people need a dedicated calming space to meditate as it requires immense concentration and a clear state of mind. Meditation gardens are outdoor spaces designed specifically to encourage meditation.
Gardens are a great way to get yourself in the right headspace and away from all the distractions of the normal world. You're surrounded by lush green spaces and natural sounds, and can take in the therapeutic qualities of nature while you rest and clear your thoughts.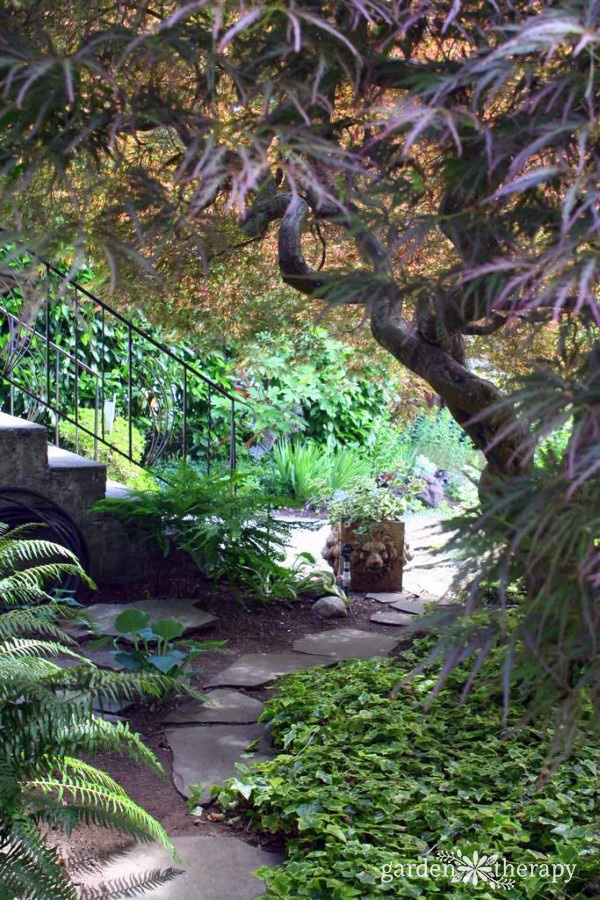 The Benefits of Meditation Gardens
Plants subconsciously ease the mind. There are many proven therapeutic benefits of plants, where being outside in nature can help lessen stress, anxiety, and even depression.
Meditation gardens are especially useful in dense or large cities where finding these peaceful green spaces becomes difficult. Just stepping outside into a garden is a form of meditation all in itself, as gardens naturally promote peace and relaxation.
Here are some proven scientific benefits of meditation itself:
Reduces inflammation caused by stress. This also means it can help lessen anxiety.
Creates a stronger understanding of self, leading to a better self-image and a positive outlook on life.
Lengthens attention span and improves memory.
Improve sleep by decreasing insomnia severity and helping people stay asleep longer.
Helps to control pain as pain is primarily associated with the state of mind.
Lowers blood pressure.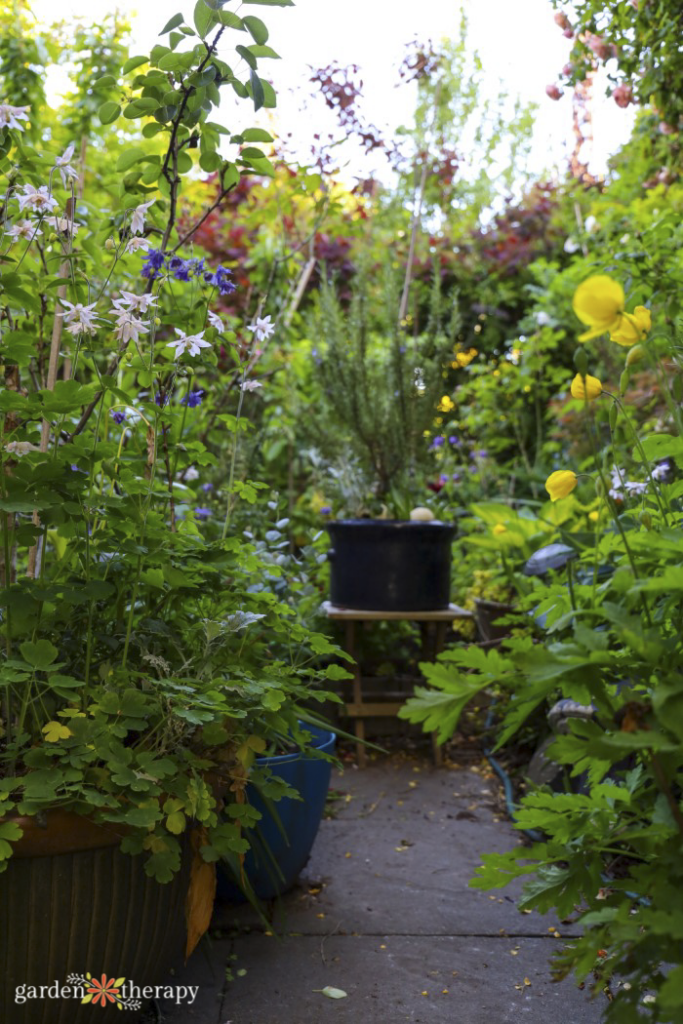 Meditation Garden Fundamentals
Not all meditation gardens are the same. And they shouldn't be! It should be a space dedicated specifically to you and what you need to relax. Here are some common elements found in most meditation gardens.
Privacy and Location
Location, location, location! Where you choose to place your meditation garden is very important. It can be as big or as small as you want, as it's entirely your space.
The space is best intimate and slightly away from your daily routine. Make sure it's clearly a separate part of the garden. Shrubs and trees can help create separation, as can privacy screens and noise breaks. These are especially handy if your spot is near a sidewalk or road.
Also, consider the amount of sunlight the area gets. When will you be meditating? You may prefer to feel the warmth of the sunlight on your skin. Or perhaps you like the coziness of a shade garden.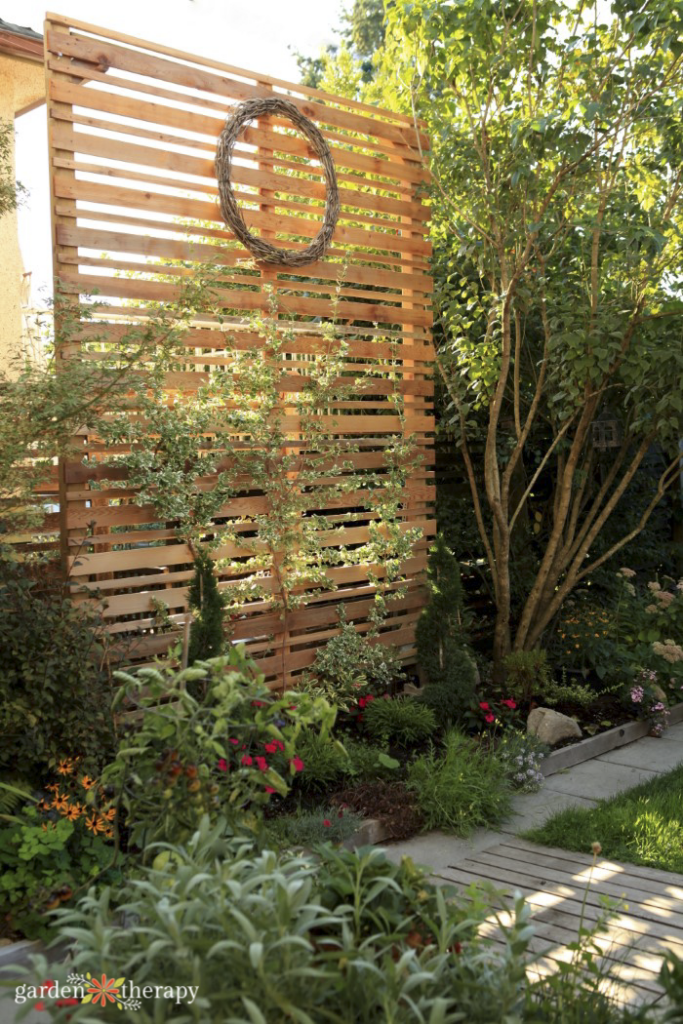 Plants
Once again, choose plants you like and whatever makes you feel good.
Consider the texture, such as pointed versus more rounded plants. Maybe you like low-growing cover crops or want a few large hardy shrubs.
Meditation gardens should be low maintenance. You don't want to place any plants requiring lots of care and attention. Native plants are great choices for this reason.
If you plan on using the space in the winter, make sure there are some winter interest plants as well. The space should still feel welcoming even when the greenery may be limited.
Consider adding vines for height. Plants like clematis, ivy, wisteria, and hops are great to add to a pergola or fence in your meditation space.
Check out this post for a full guide on what plants to add to a meditation garden.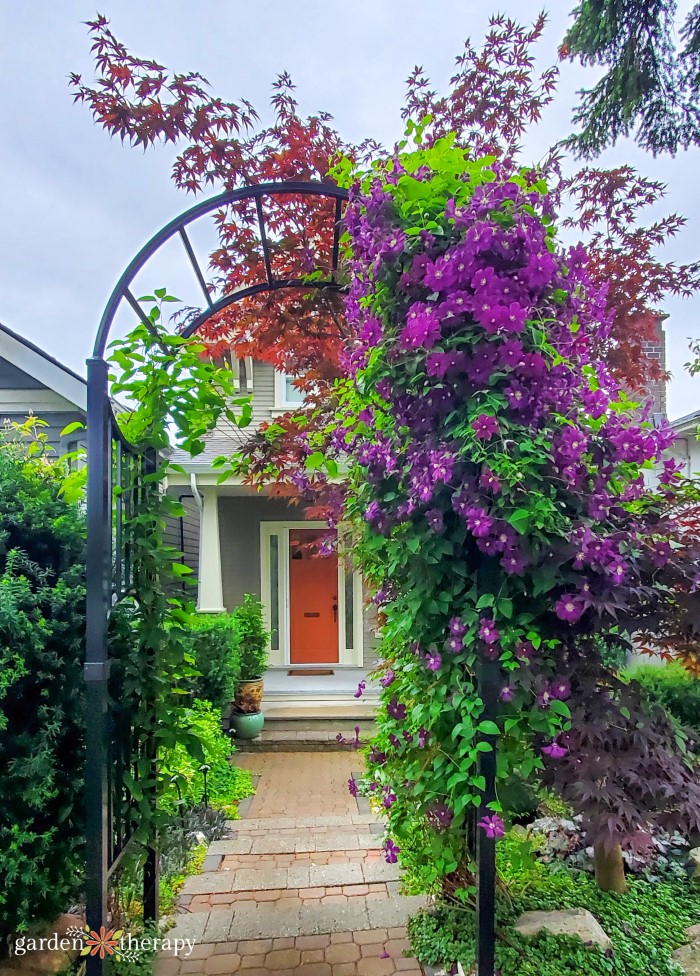 Seating
A good seat is essential to creating a meditation space anywhere, even outside. Consider how you like to meditate and what you will need. This could be a bench, a mat and cushion, a stool, or even a smooth stump. Whatever works for you!
Make the seating cozy as well. Include some pillows, an outdoor blanket, and slip-on shoes you might bring out when visiting your meditation garden. A pathway to your seating spot can also help if you like to go barefoot.
Just make sure that all the furniture is waterproof and outdoor-friendly.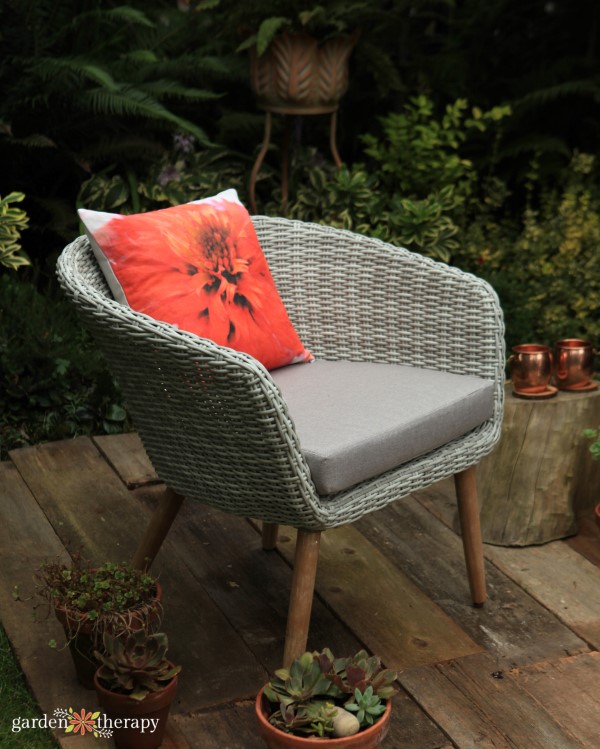 Ambiance
The ambiance is incredibly important when it comes to creating a meditation garden. Oftentimes, it's the small final touches that really make the space.
Overall, less is more. Try adding just a few elements to the space rather than overwhelming it. This allows for minimal distractions.
Also, try to invoke as many senses as possible. Here are some ideas:
Create a solar chandelier that sparkles in the sunlight and creates a warm cast when light is minimal.
Add wind chimes for a gentle clinking.
Add plants such as lavender that provide some aromatherapy.
A water feature can create soothing background noise.
Boulders can create texture and movement throughout the space.
Make sure to keep the space tidy. Sweep leaves and debris from your area into garden beds to keep it calm and serene.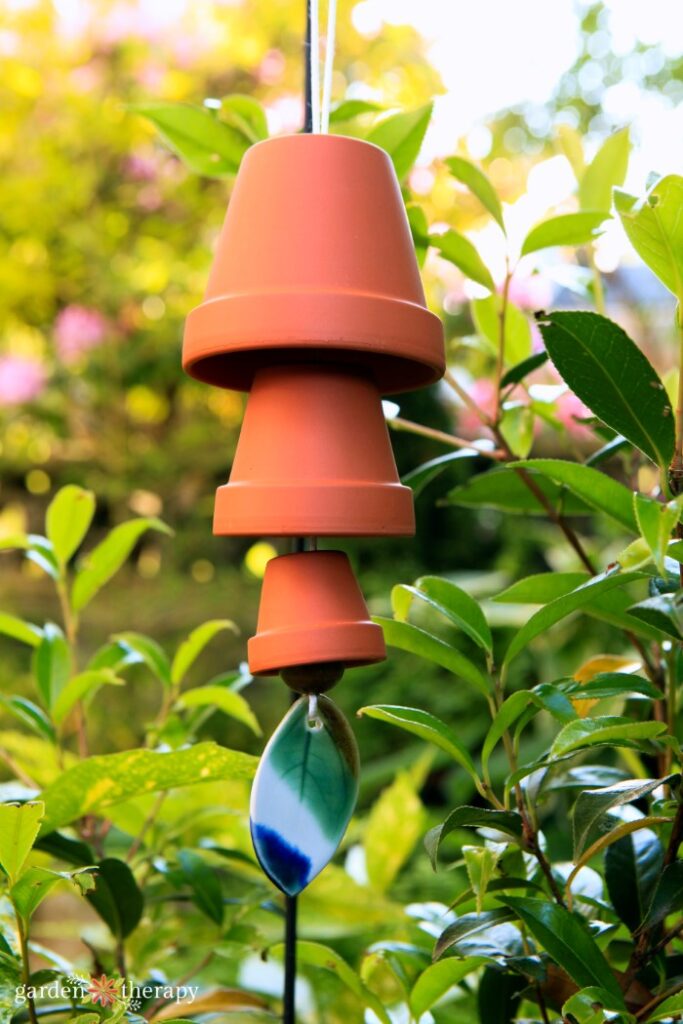 Frequently Asked Questions About Meditation Gardens
What is the purpose of a meditation garden?
A meditation garden is a space designated solely for relaxation and meditation. The space should encourage you to relax and focus on the moment and your immediate surroundings. Meditation can be hard to do in cluttered, busy, and noisy spaces, so a meditation garden makes it easier to get in the right state of mind.
What is the difference between a meditation garden vs Zen garden?
Zen and meditation gardens are very similar in embracing the idea that a garden is a spiritual place. Zen gardens have a deeper root in Zen Buddhism, popularized in Japanese gardens.

Japanese gardens often feature lots of stones, rake gravel, and small ponds and water features. Besides meditating, Zen is an overall way of life. Everything in the garden from sweeping, harvesting vegetables, watering, and flower arranging are all aspects of Zen that require you to focus the mind.
What is the history of meditation gardens?
Zen gardens inspired meditation gardens. Zen gardens became popular in Japan in the Kamakura Era (late 12th to early 14th century) after Zen Buddhism from China arrived. These gardens were next to Zen temples where the meditation took place.

Other activities like tea ceremonies, martial arts, ikebana, and calligraphy took place in the gardens. It became a place for the arts, whether that's a samurai or a floral arranger, to find concentration and peace.

Meditation gardens hold onto that spiritual philosophy but are less so about achieving Zen and more so about creating a personal space for your meditation practice.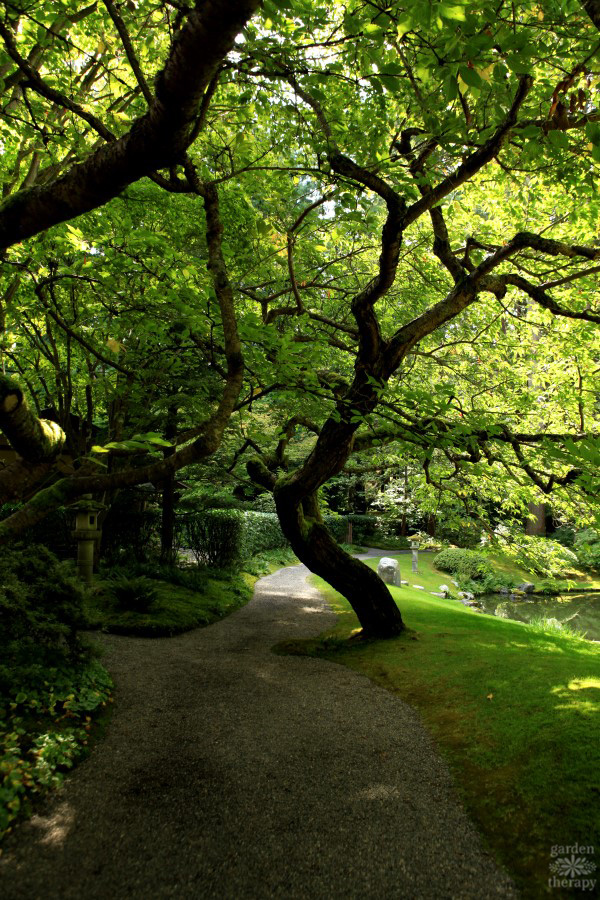 Ready to five it a try? Get started with some mandala meditation in your garden. This is a great practice for those who don't have a dedicated garden space yet.
More Ways to Boost Your Mental Health in the Garden