Getting Back to Basics
There are some things you would never expect a city girl to know. Like canning and preserving home-grown food. Or like soap-making. And especially not how to milk a goat and make fresh chevre! But in my re-education in adulthood, I went back to basics to see how our food and products are supposed to be produced, and tested them against industrialized, convenient products.
What have I learned?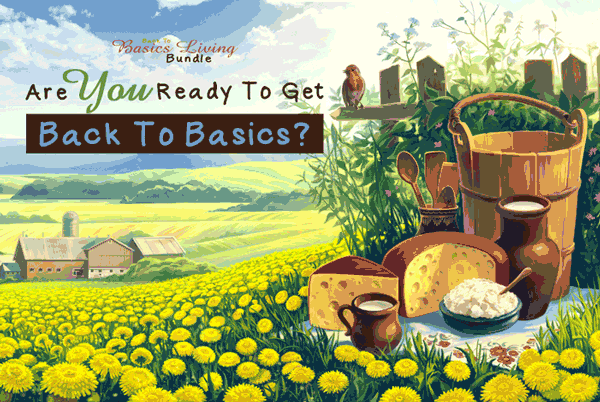 That I'm happier and healthier with a handmade lifestyle. And that I would be pretty handy to have around after the Zombie Apocalypse. I've also learned that there are so many brilliant people out there who are passionate about crafting a good life and they are eager to share it!
This post contains some affiliate links, which means that if you click on one of the product links, I'll could receive a commission on the sale and I will be forever grateful for your support!
Some of my favorite eBooks so far are:
Of course there are so many more! See them all here.
The sale is only on for one week, so get your bundle now before it is gone forever!