The Lady Bird Johnson Wildflower Center is THE garden to see when visiting Austin, Texas. Join me on a photo tour of the gardens, woodland, meadows, and grassland trails that make up this diverse and exciting education and conservation space.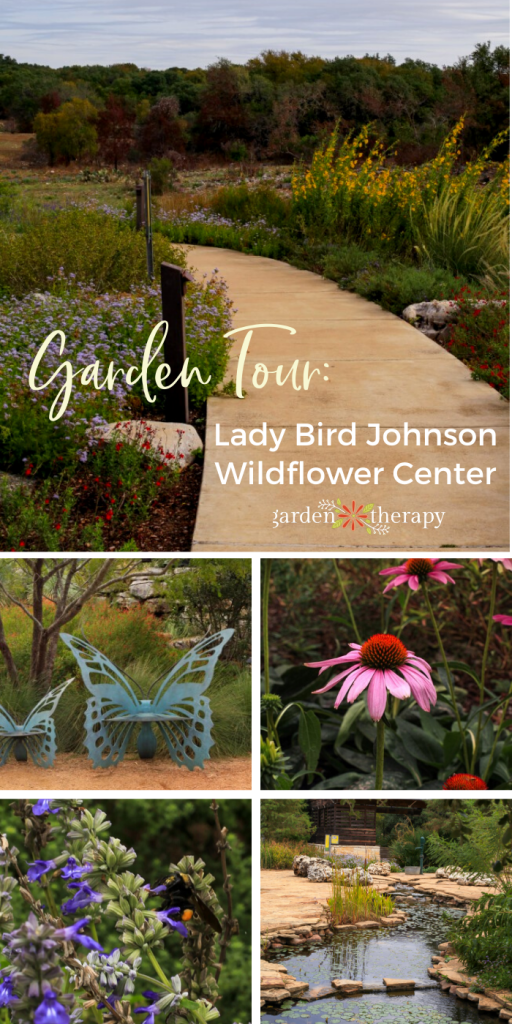 I jumped at the opportunity to attend a business conference in Austin Texas this month as it's a place that I have always wanted to visit. Austin is a city known for music, food, and art, but no matter where I get the chance to travel to, I always plan to visit the gardens. I was told by a number of locals that The Lady Bird Johnson Wildflower Center was an absolutely must, so I made sure to arrive early and take my time touring so I could take it all in. I came home with a deeper understanding of the importance of native plants in Texas, a deeper appreciation for wildflowers, and my ankles burning from fire ants! Join me on my tour of the many gardens of The Lady Bird Johnson Wildflower Center.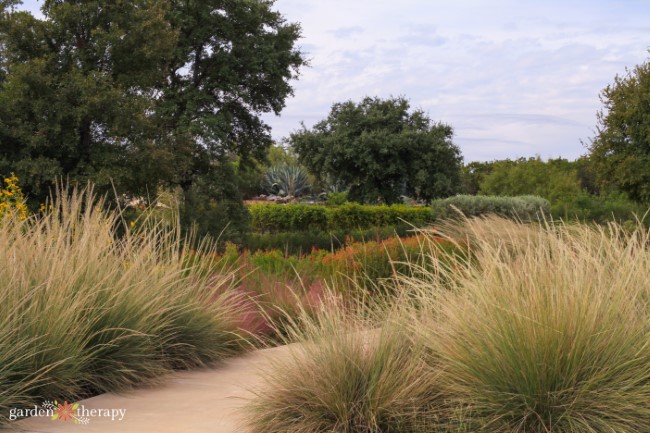 The Lady Bird Johnson Wildflower Center
The Lady Bird Johnson Wildflower Center is an oasis just 15 minutes from downtown Austin, and a world away from my Vancouver, BC, Canada garden. It spans an impressive 284 acres of conservation and education spaces. I started with a self-guided audio tour and learned that Lady Bird Johnson and Helen Hayes founded the Wildflower Center in 1982. It was then dubbed the National Wildflower Research Center. It was given its current name in 1997. Today, the center is a major botanical garden growing over 900 species of plants native to Texas. Beyond the beauty it produces, the garden's mission is to conserve plants and resources while creating sustainable landscapes and designing ecological buildings.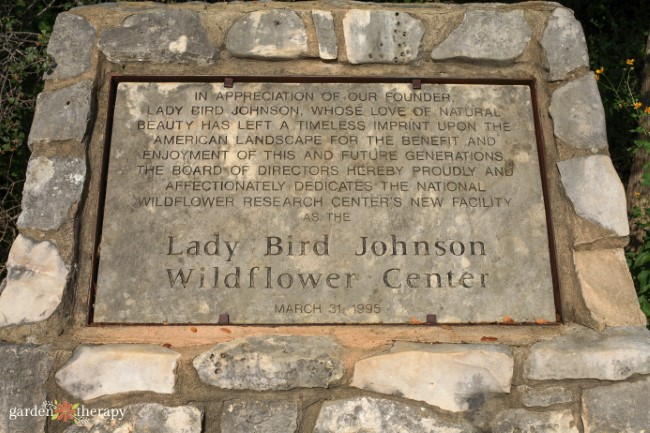 About Lady Bird Johnson
In our past features on women who contributed to gardening and plant sciences (Crazy Plant Ladies Through the Ages: Women Naturalists, Botanists, and Horticulturists Who Made History and Mothers of Nature: Women Who Shaped Today's Gardens), I had lots of folks leave Lady Bird Johnson's name as someone who had deeply influenced them.
Where flowers bloom so does hope. – Lady Bird Johnson
Lady Bird Johnson's given name was Claudia Alta Taylor. She was given the nickname "Lady Bird" when she was young and it stuck with her even as she became the First Lady to President Lydon B. Johnson. Always deeply involved in her husband's political career, Lady Bird's presence helped to ease a painful transition as she and then-Vice President moved into the White House after Kennedy's Assassination. As First Lady, she created the Committee for a More Beautiful Capital and eventually expanded the program to include the whole nation.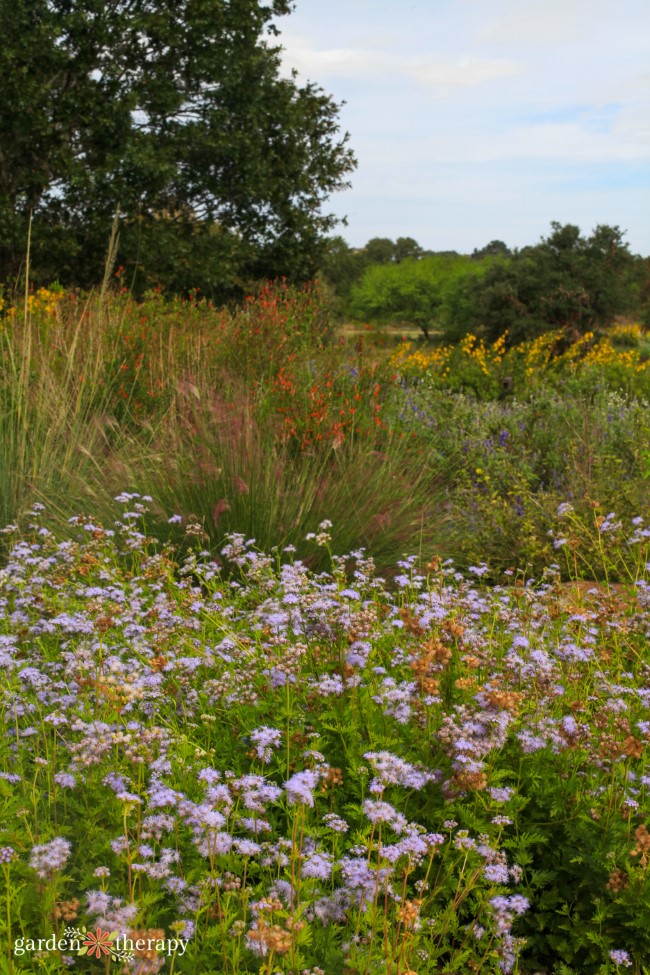 The Lady Bird Johnson Wildflower Center Gardens
The Lady Bird Johnson Wildflower Center consists of several gardens, a Central Complex, and 70 acres of trails. With the goal of 'inspiring the conservation of native plants', each area has something special to offer whether you're visiting alone or with the family!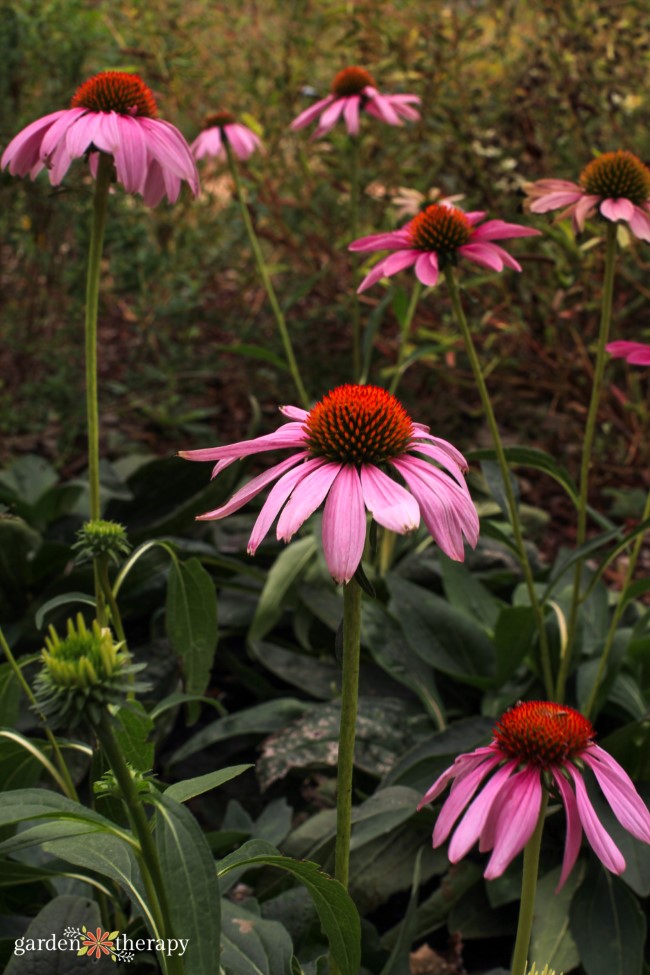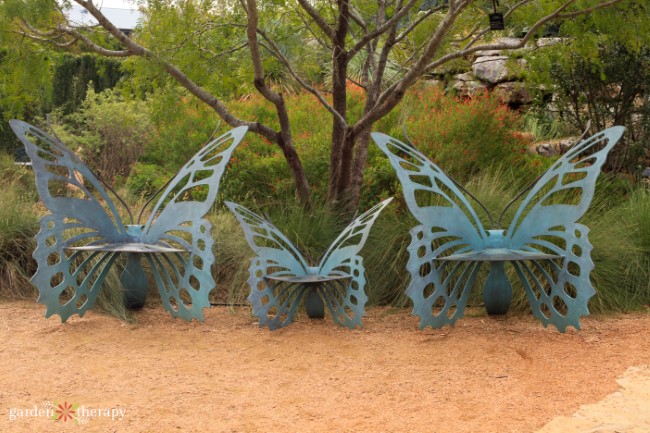 Central Complex
The Central Complex is the first thing visitors see when they arrive at the garden. The Central Complex was built with beauty, functionality, and sustainability in mind. It houses spaces for education and celebration, as well as a cafe, courtyard, and entrance garden.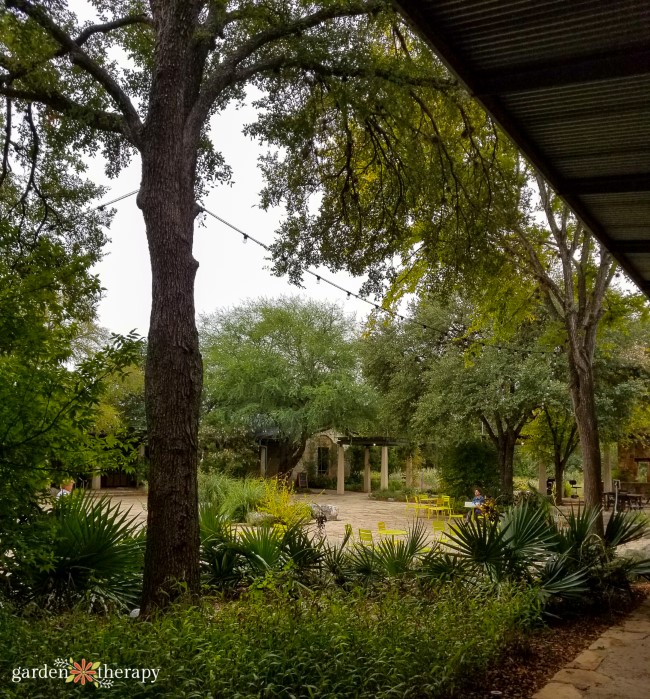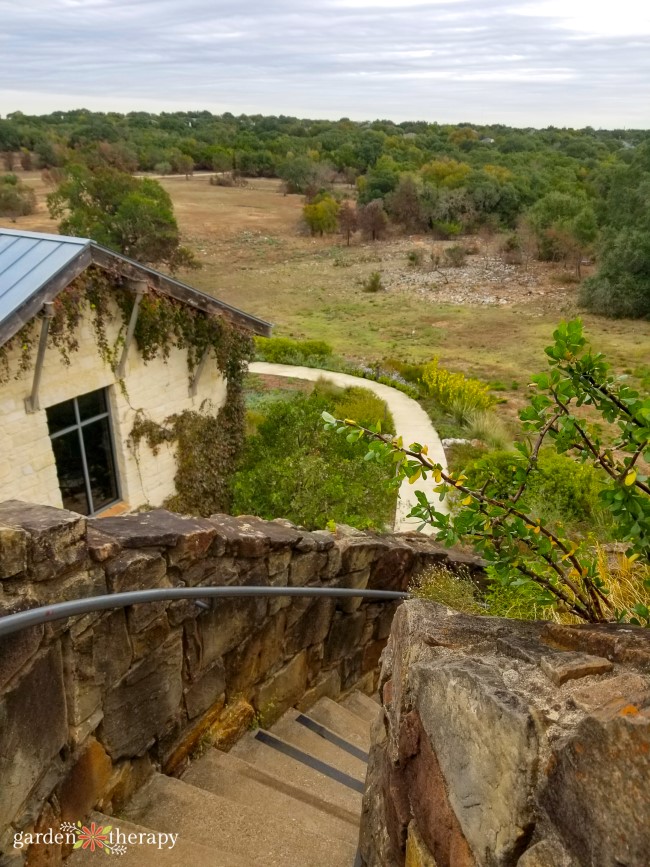 Central Gardens
The Central Gardens were the first to open when the Wildflower Center moved to this location in 1995. These gardens alone house 650 species of native plants. The designers of these gardens have created different styles to inspire homeowners. You will also find a pollinator habitat garden and insectary, as well as water features with aquatic plants and wildlife.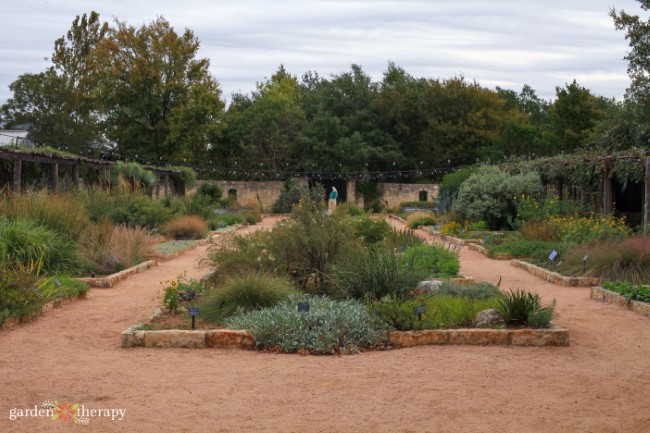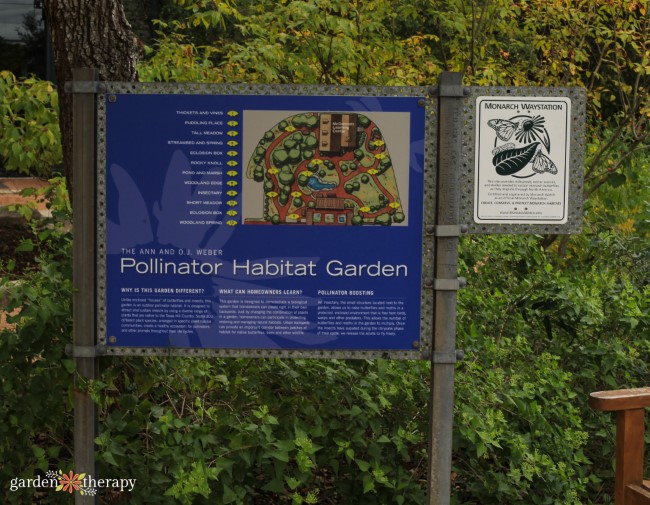 Family Garden
The Luci and Ian Family Garden, which opened in 2014, is highly interactive with the goal of connecting families and children to the natural world. Its 4.5 acres include a native shrub maze, large tree stumps to climb on, and a walk-through Fibonacci spiral.
I loved the giant birds' nests made of grapevines.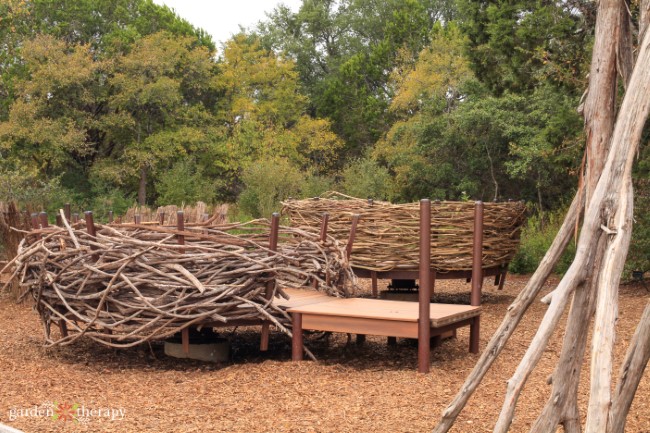 And the little treasures in hidden corners like this tic-tac-toe game.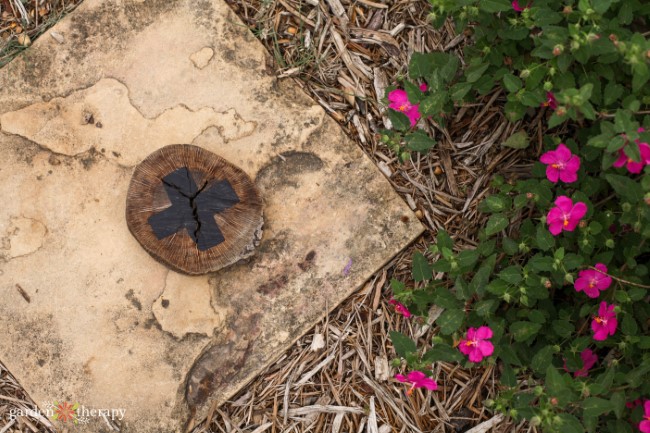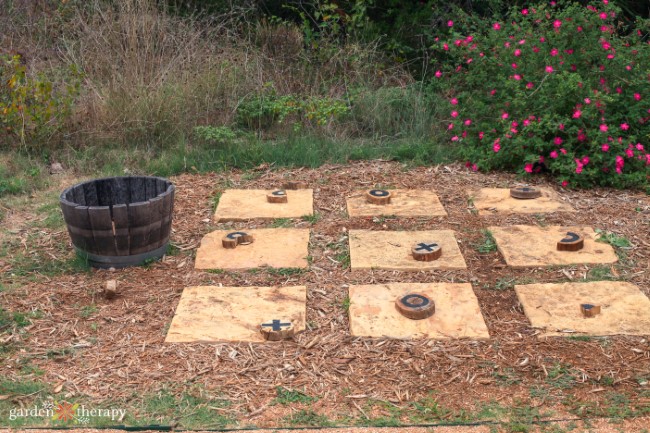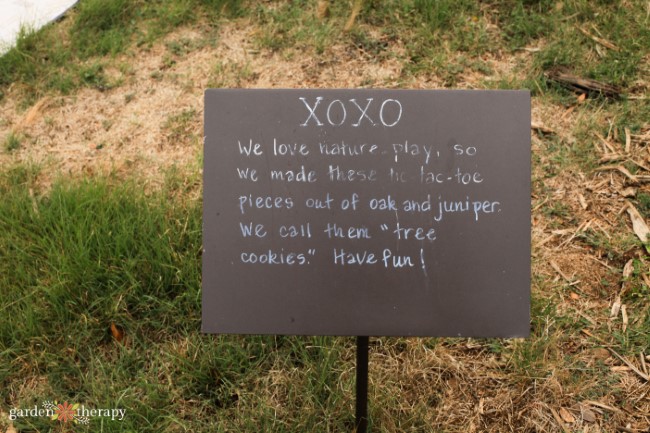 Readers can crack open a book from the open-air lending library while tucking away under the shade.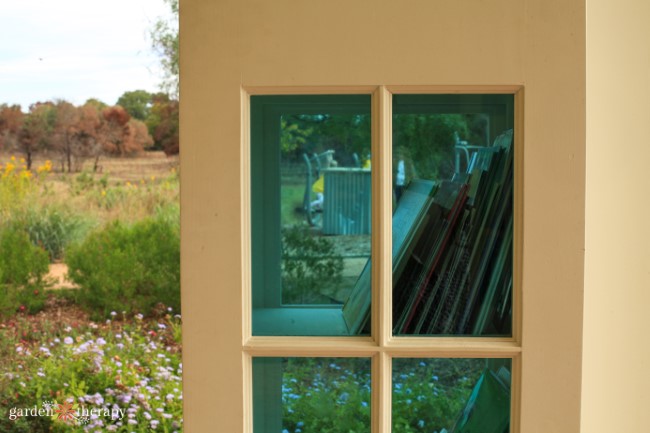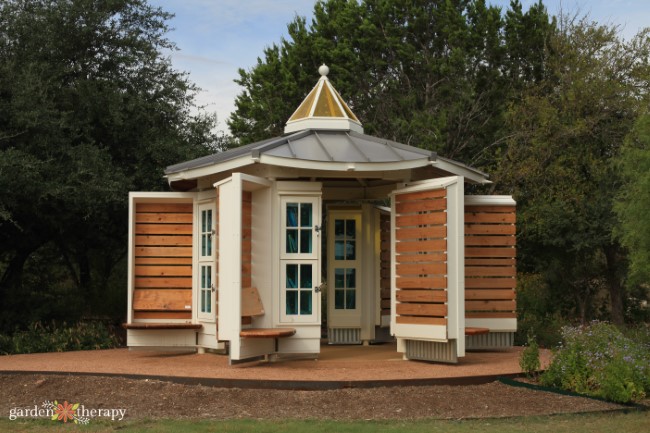 And adventurous little ones will love the child-sized wildlife blind and creek with dinosaur footprints and water activities.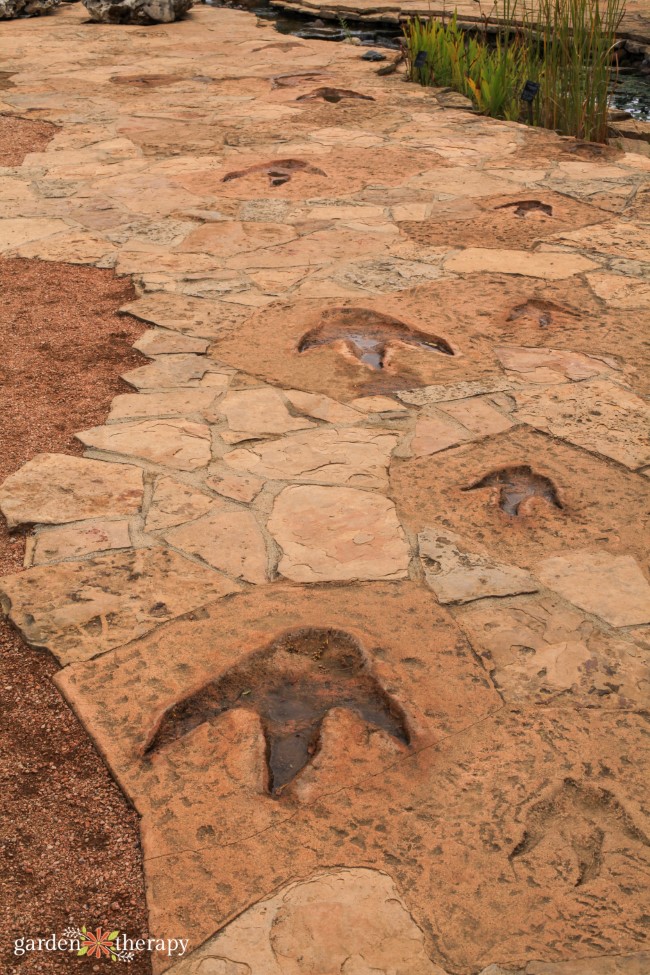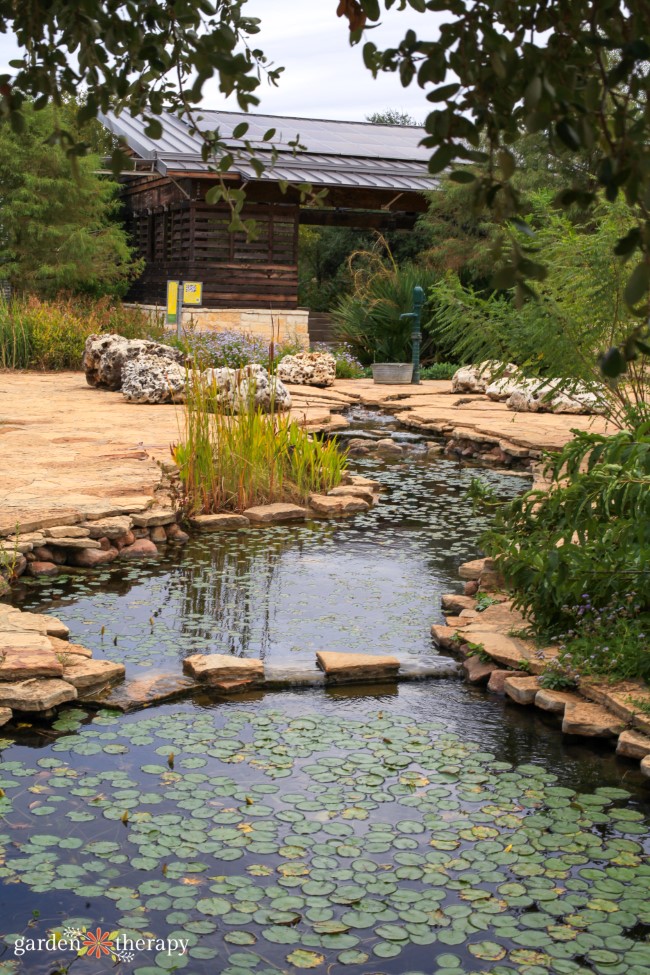 If your kiddos get tuckered out, enjoy a rest and a picnic on the soft lawn.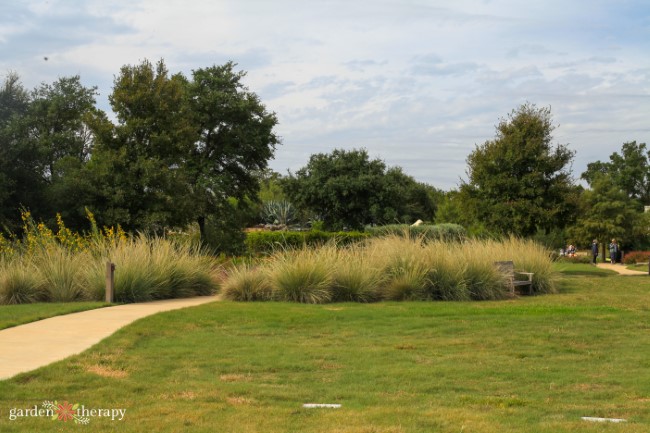 Texas Arboretum
The Mollie Steves Zachry Texas Arboretum covers 16 acres. Take a walk on the meandering one-mile path to admire the Texas Oak Collection and meadows of wildflowers and native grasses. Make sure to stop at Elisabeth Maxine's Cathedral of Oaks. This isn't a one-size-fits-all engagement, as there's a different sized swing for everyone! Age is just a number when it comes to pumping your knees on a swing under some old oak trees.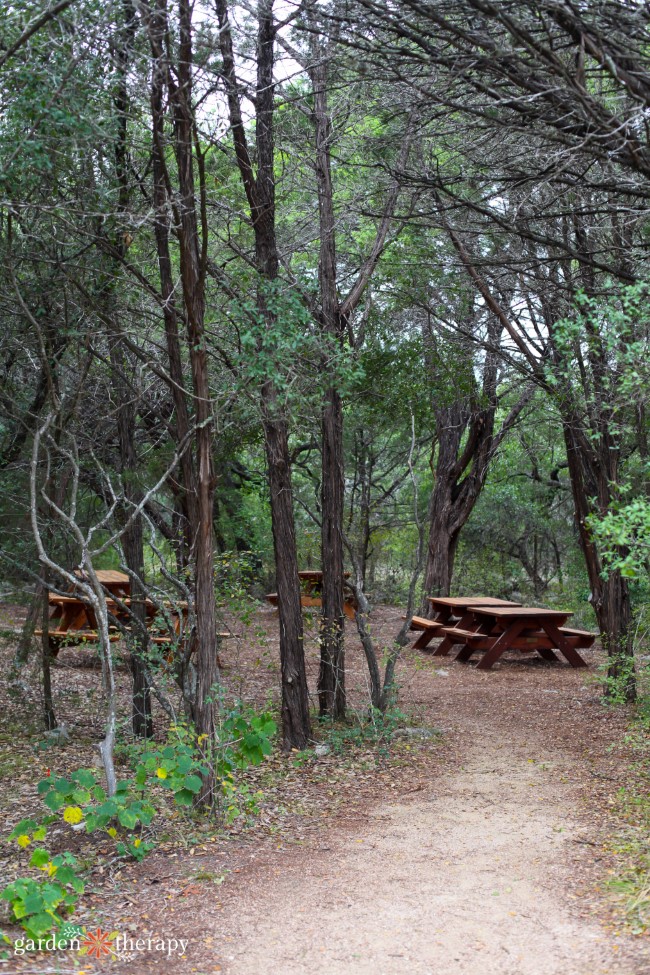 Savanna Meadow
The Savanna Meadow is the perfect place to spot wildlife during any season. Take the 1/4 -mile trail around the meadow and keep an eye out for the Edwards Aquifer and Cecille's Arch, which is a limestone gateway under giant living oaks.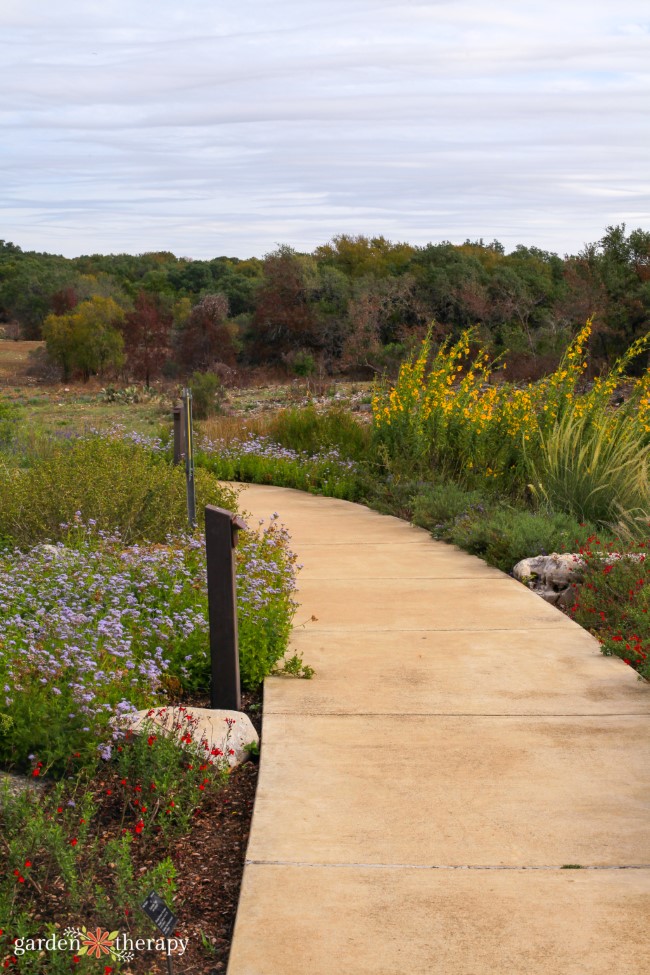 Hill Country Trails
One mile of trails will take you through these sweeping meadows, which are filled with wildflowers and grasses. There's plenty of wildlife here, and you might see a roadrunner, painted bunting, or coyote. This 70-acre area's true purpose is for research in fire and land management, and visitors get a glimpse into these projects.
Native Plants of North America Database
One of the center's greatest offerings is the Native Plants of North America Database. It is the most comprehensive database of native plants for North America. You can search for specific plants using either their common or scientific names. The database also provides relative lists of plants, like "Bee-friendly Plants" and "Plants in Your State".
To use the database, click here.
Each plant entry includes information about the plant's characteristics, where it grows, and its best-growing conditions. The directory also shares suppliers where you can buy the plant and which gardens showcase which plants.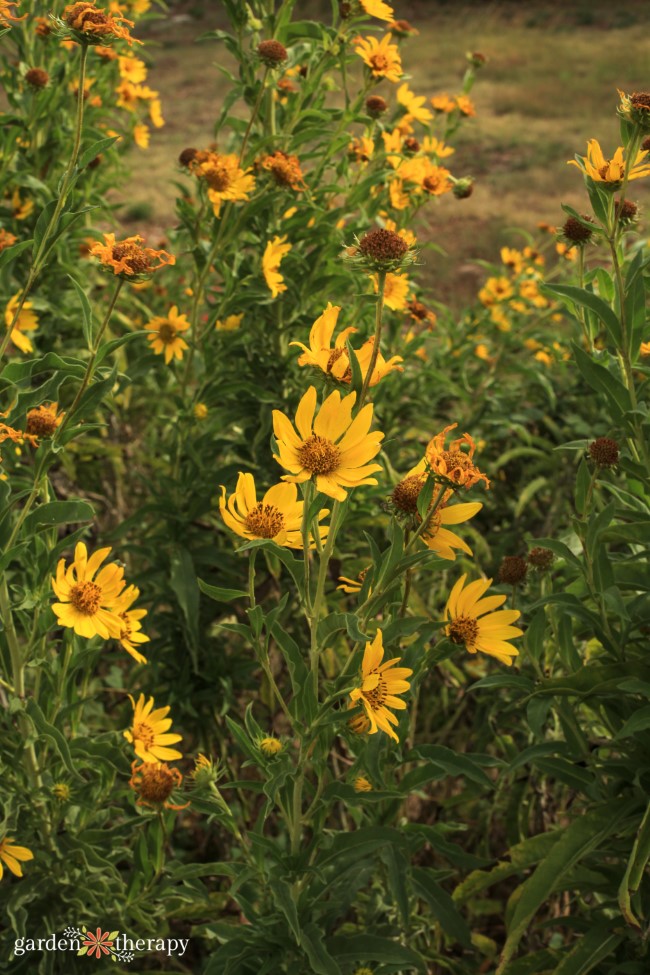 The next time you're in Austin, don't miss the Lady Bird Johnson Wildflower Center. It has something for every garden lover providing endless hours of education and beauty.
More Garden Tours