I have a secret that allows me to make pizza sauce for the whole year, in just a few hours (and most of that time is spent drinking wine and relaxing while the sauce does its thing). It's roasting! You just have to try this roasted tomato pizza sauce made with garden-grown heirloom tomatoes.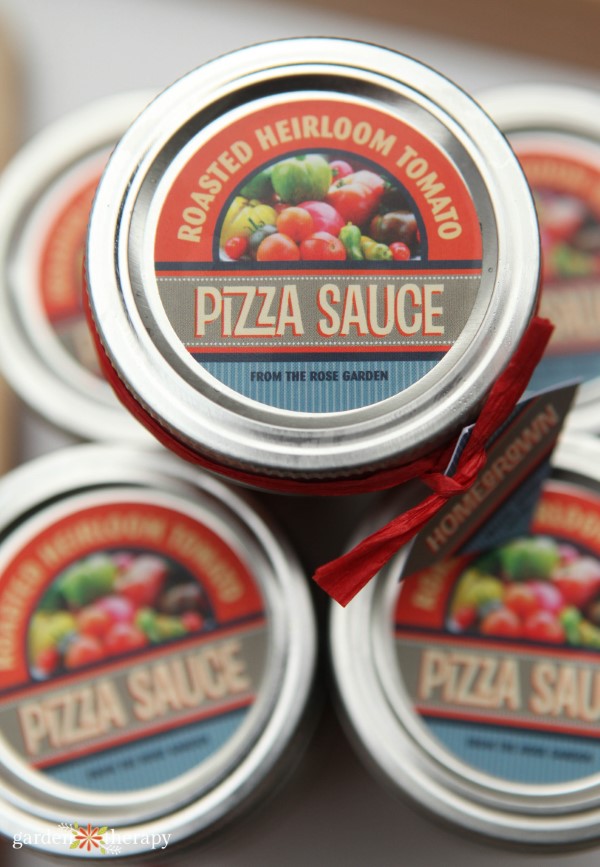 Roasting the garlic and tomatoes fresh from the garden sweetens up the couldn't-be-more-fresh flavor and means there is no need to slave over your sauce to reduce it and build flavor.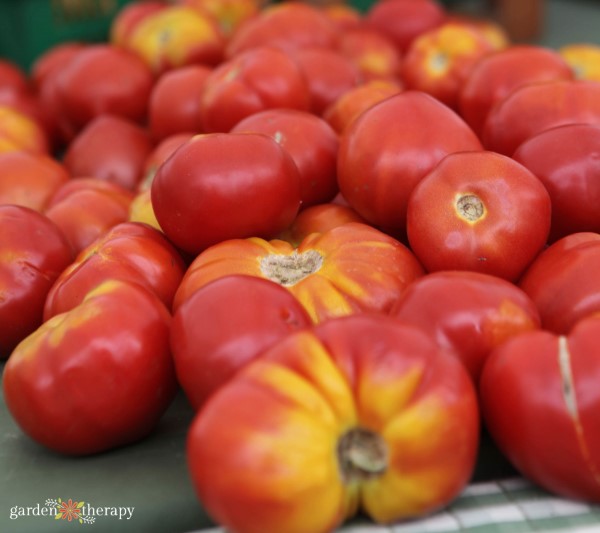 This year I started with some meaty beefsteaks that were a gift from my neighbor, but every year I just use the best tomatoes from the garden. The flavor will be different year after year, but it's always delicious. I cut off the top of a garlic bulb and throw that sucker in the roasting pot too. Drizzle a healthy amount of olive oil over the cut sides and pop in the oven.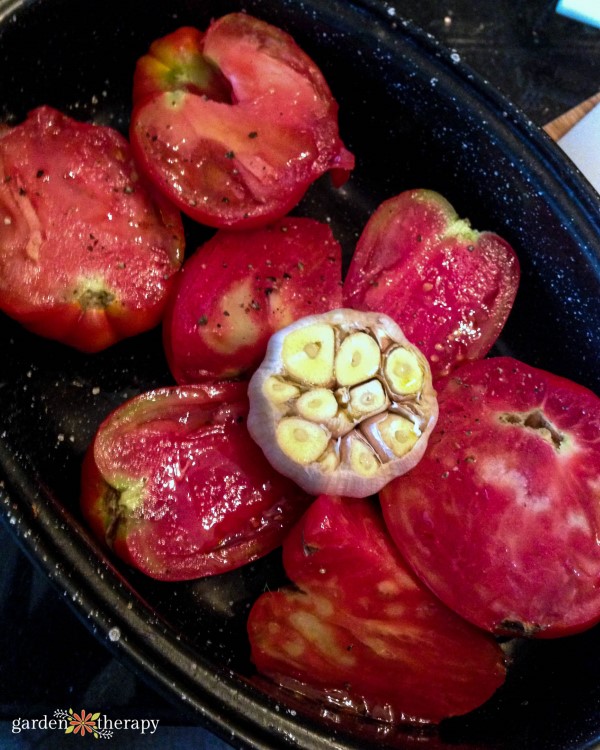 Now, go drink some wine.
When the roasting is done, throw the tomatoes into a large pot that you have sweated some onions in. Don't worry about the skins! You can if you want to, I suppose. They should easily pop off and if they don't, then just leave them. You won't notice them, I swear. Squeeze the roasted garlic from the skins into the pot and simmer.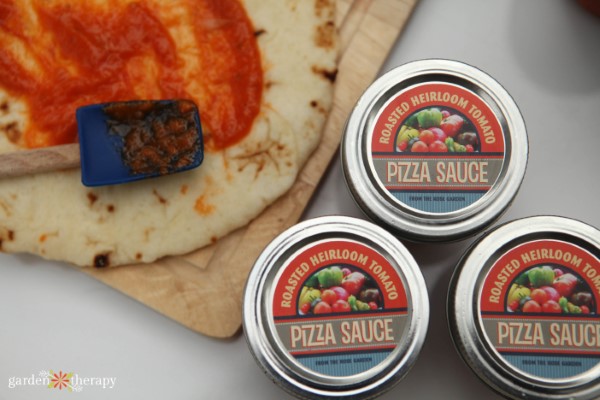 Time for more wine!
When you have finished your wine, grab an immersion blender and blend the whole thing up. Really give it a good blending if you left those skins on, but really, you can do this with one hand (leaving one free for more wine, maybe?). Leave the sauce to thicken on the stove until you are happy with the consistency.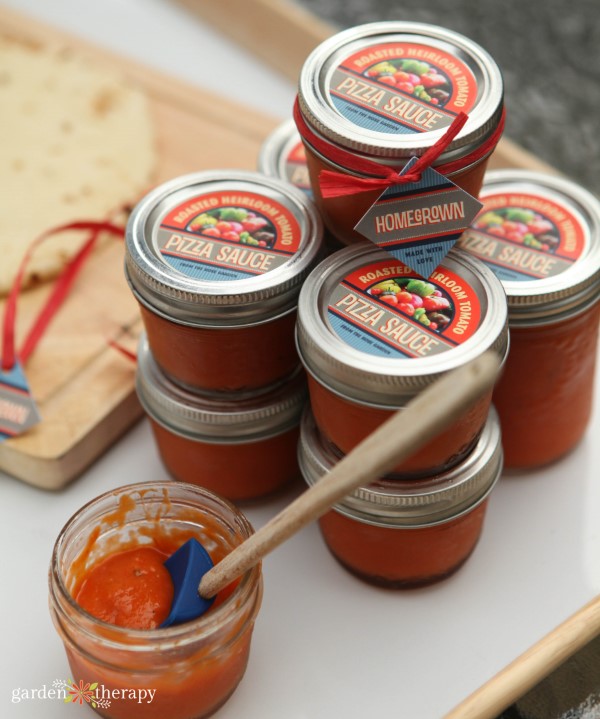 Pack into clean jars and freeze to preserve.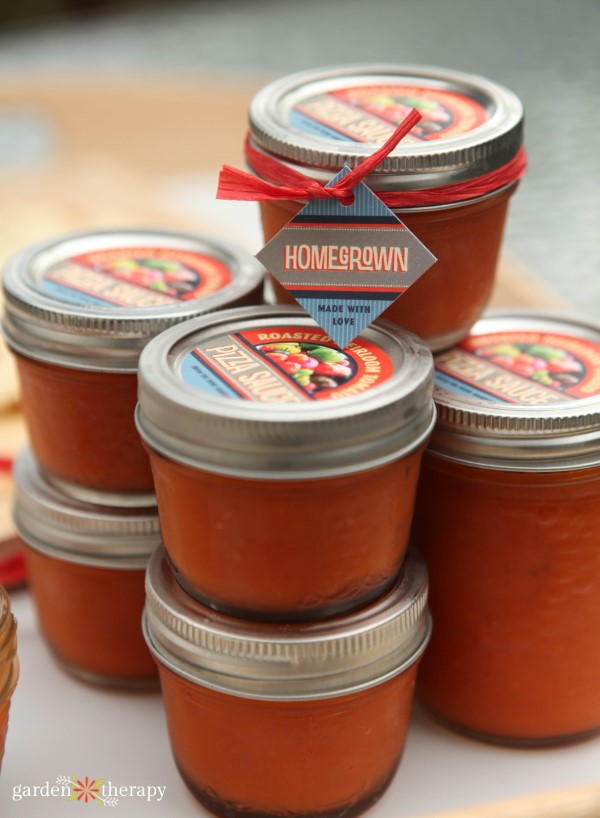 You can leave the sauce in plain jars, of course, but I like to pretty mine up a bit with labels and a little tag, especially if I am giving my sauce away as a gift.
More Recipes from the Garden: