If you want an elegant, natural centerpiece for the holiday table this year but also crave a project that is simple and quick to make, this DIY Christmas candle wreath is just the thing. The natural elements and cozy, flickering candle will make everyone want to gather around the table to bask in its beauty. And it looks so impressive, nobody will believe how fast you made it!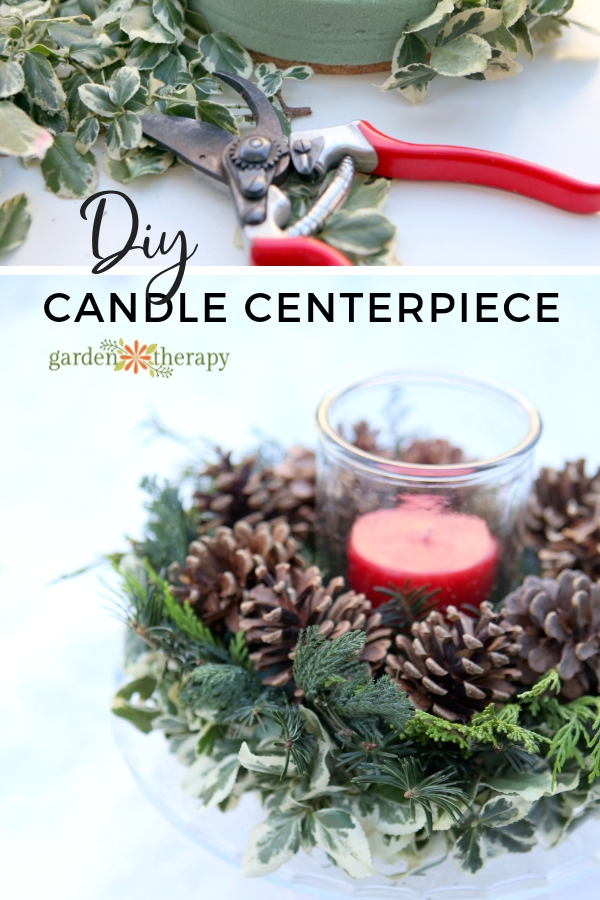 The beauty of this project is that you only need small branches to fill up the wreath, so it is a great way to use up leftover materials from wreath making or excess Christmas tree snippings. Just be sure to look for branches with a strong stem. Branches with a flimsy stem won't poke into the foam well.
For tips on which types of branches work best, head on over to this post:
The Best Garden Greenery for Holiday Decorating (and Which Ones to Avoid)
How to Make a DIY Christmas Candle Wreath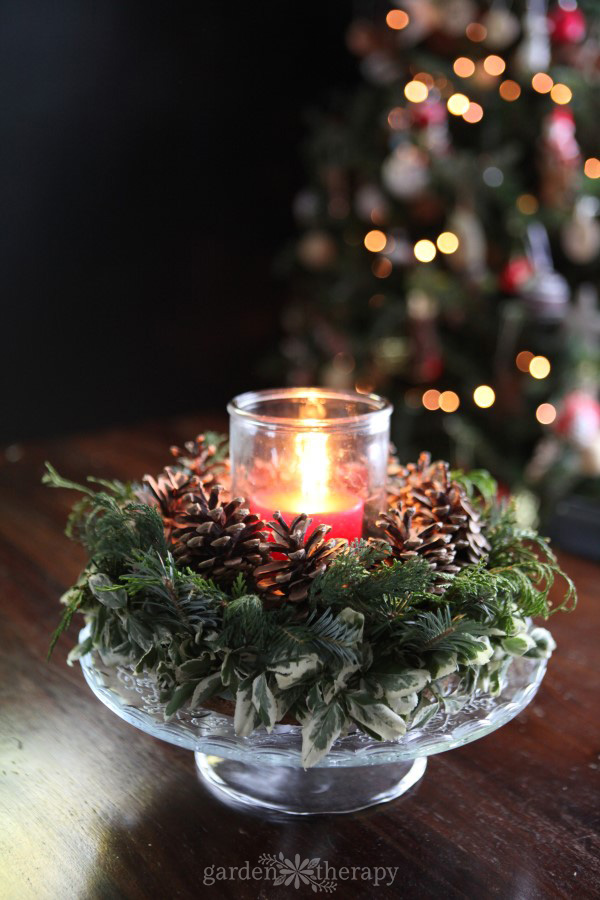 Materials
Evergreen cuttings (euonymus, incense cedar, and Fraser fir used for this one)
Pine cones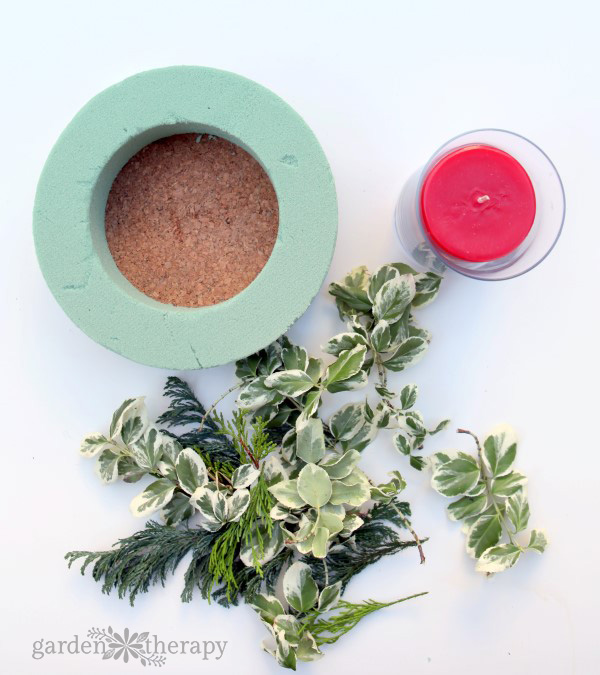 Make it!
Glue the wreath form onto the cork trivet, so that the candle can be placed inside the foam ring on top of the cork.
Use dry floral foam, there is no need to keep the branches wet or put them in water. They will slowly dry and last a few weeks, after which they can then be composted.
Cut evergreens to be only two to three inches of leaves with one inch of stem. You can cut longer branches into multiple sections to make the smaller pieces.
Start around the edges with small cuttings that stay close to the form. Poke the stems directly into the foam form. The strength of the woody stems should be enough to create a hole on their own, but you can use a thin nail to start the hole if necessary.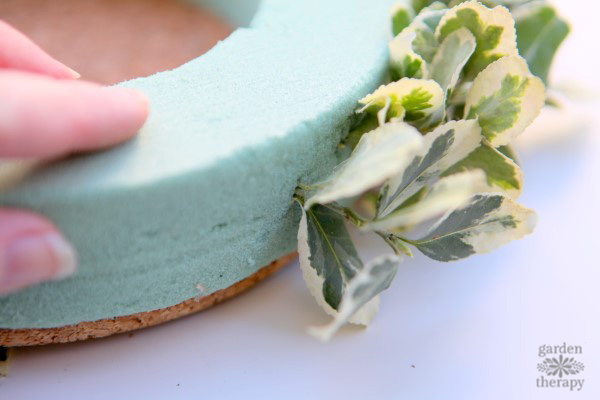 Keep going all the way around the outer edge of the wreath form.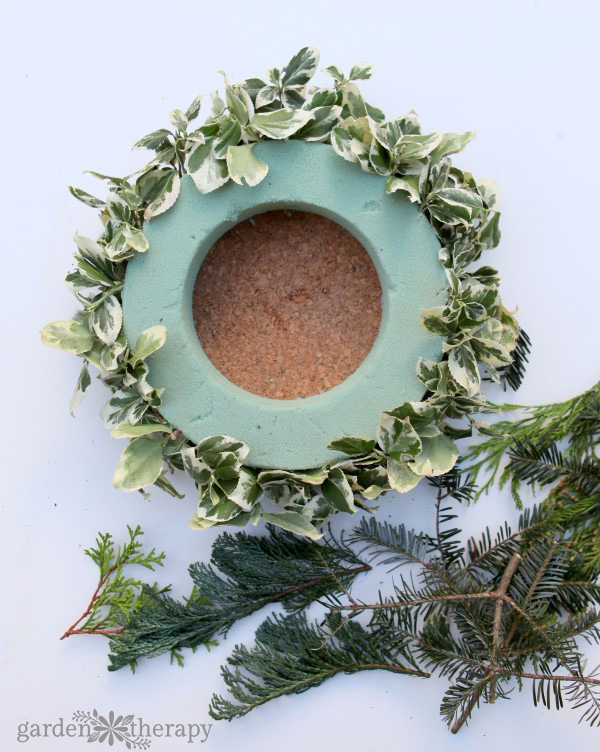 Then fill in a second layer of a different type of greenery around the outer edge, cascading over the first layer a bit.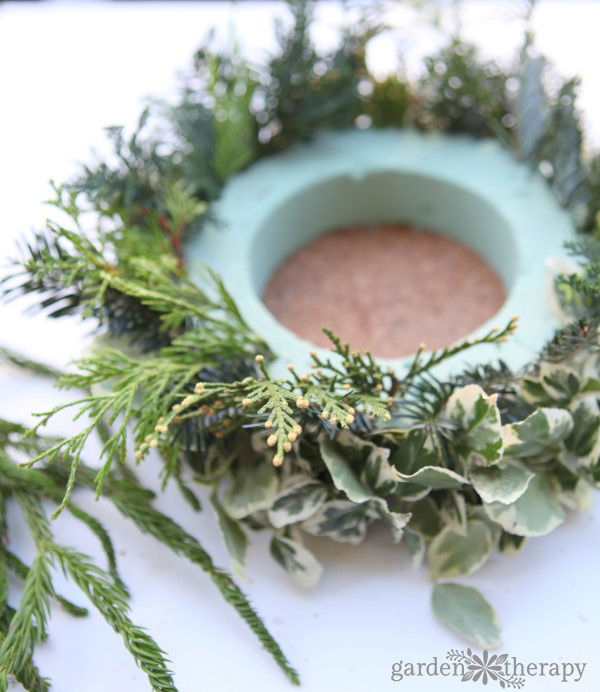 Fill in the inside with a spiky branch that stands up, like Fraser fir. This creates a ring for the pine cones to sit in and decorates the outside of the hurricane glass.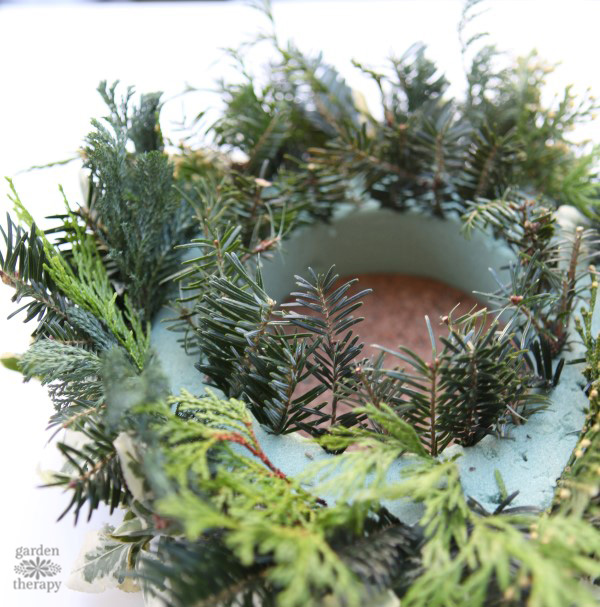 Set the wreath on a cake stand and add the pine cones in the space around the wreath.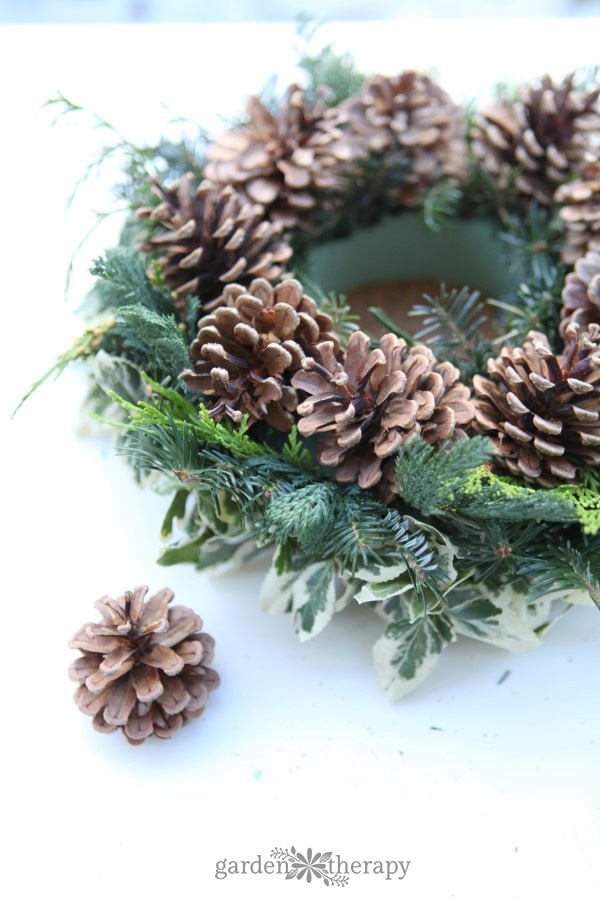 Nestle the candle into the center.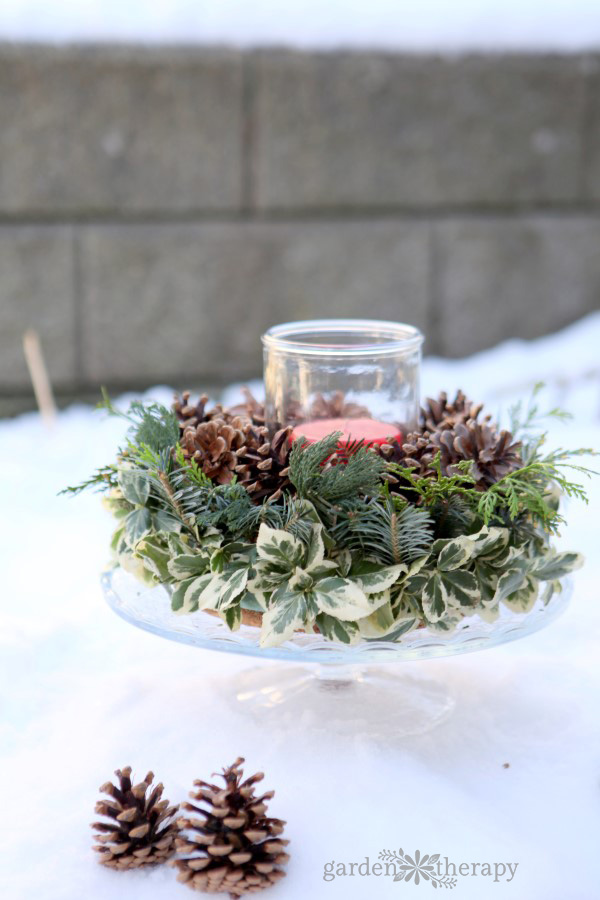 Set the table and enjoy!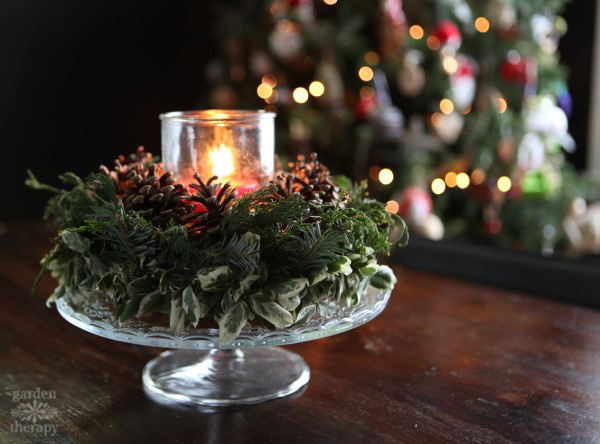 More holiday decor ideas: