Preserving the Ornamental Garden: How to Dry Flowers, Leaves, Stems, and Pods for Crafting
Collecting flowers, leaves, stems, and pods from the garden now, will give you a treasure trove of beautiful dried plants to craft with all year long.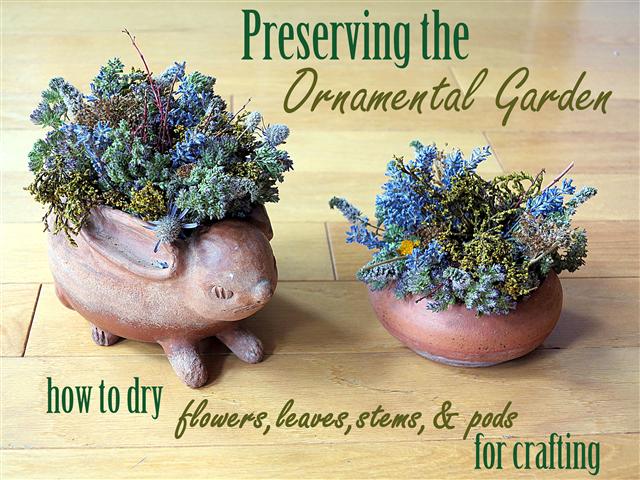 Please welcome Guest Blogger, Ann Clements, from the Sunshine Coast of BC, a dancer, naturalist, and avid plant preserver. If you are looking for expert tips in saving the most decorative parts of the garden, there is no one better to share her wisdom. Now over to Ann…
~
The garden provides fun and nourishment every month of the year. Spring brings salad and other vegetables from winter plantings. Summer provides berries, fruit, and tender salad leaves; and herbs are ready to harvest for the coming year's teas, pestos and scented sachets. Fall is the time for harvesting all the good food remaining so we can dry or freeze it for winter dinners.
Let us not forget, though, that in summer the garden is also full of beautiful flowers, both perennials and annuals. These fill the house with perfume and delight us with their colour.  By fall, the flowers are losing their petals, just as the trees lose their colourful leaves.
The flowers leave behind interesting seed pods and dried stalks which are wonderful for crafts.  Don't be too hasty with the pruners this month as many species just dry in the garden and can be picked in mid-September.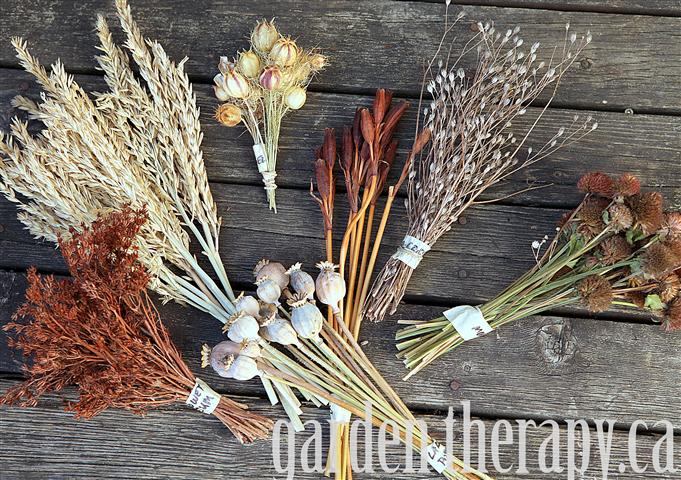 For more fragile plants, it is best to pick a collection of stems when they look their best in the garden. Dry the flowers by grouping them into bunches and hanging them upside down in the open air, away from the rain or indoors.
To preserve tender leaves and colourful petals, harvest them at their peak of colour and place them on pages of last year's telephone book under weights. The paper in these books is absorbent and provides lots of space to dry the flowers. I have tried plant presses but they only hold a small number. As you can imagine, you can press many specimens in the pages of a phone book.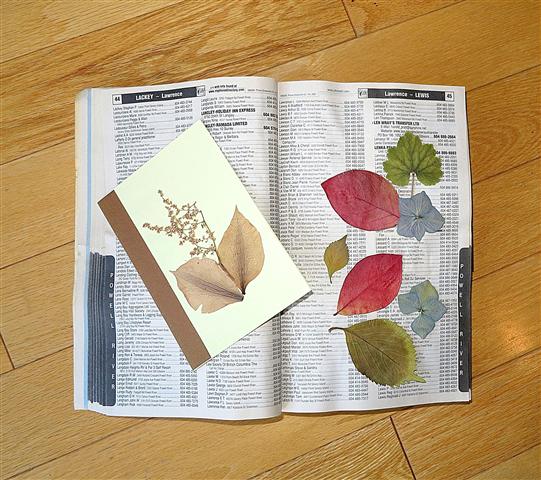 I'm sure you can think of many crafts to make with these lovely plants. My favourite uses are:
To make pictures as gifts for friends.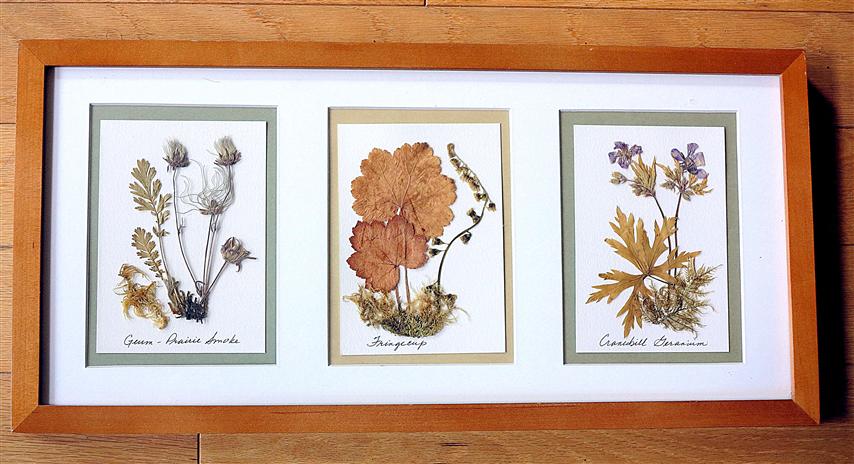 To make cards for the winter holidays or for many other uses such as thank you notes, birthdays, and for craft fairs or gifts.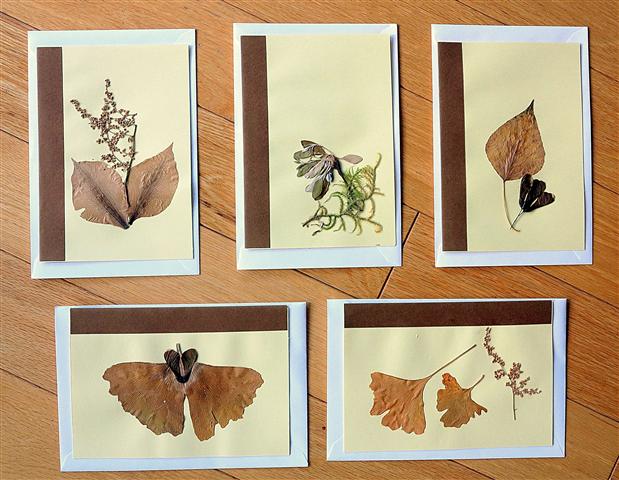 To make herbal tea sachets or scented sachets from herbs and sweet scented flowers to tuck into drawers and cupboards.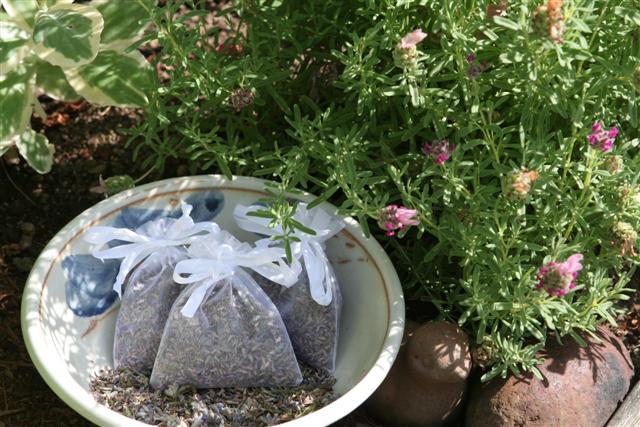 To make wreaths that last all year long.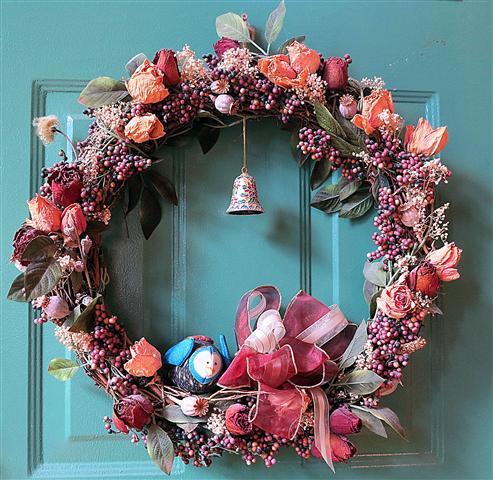 To make bouquets from the dried flowers for winter use.  They have the wonderful quality of not requiring watering when we head out for warmer climes in the winter.  I also buy inexpensive pottery vases and make long lasting floral gifts for autumn and winter hostesses.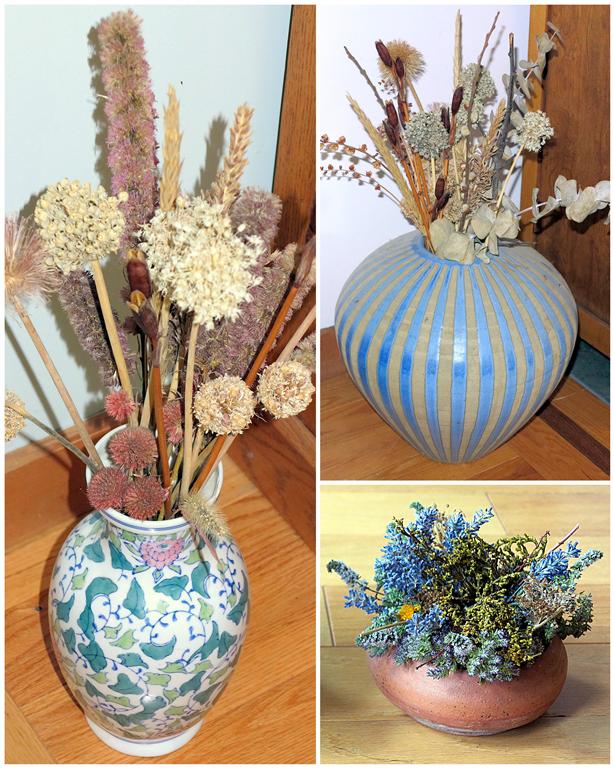 My favourite plants for dried for arrangements are:

Roses
Hydrangea
Luneria
Oregano/Sage
Golden Hops
Sedum
Wild Grasses, Ornamental Grasses,  Sedges, Common Rush
Mahonia (Oregon grape) leaves, stems and berries
Pearly Everlasting
Echinops
Eryngium
Pods – large poppies, Monarda, Siberian iris, Nigella
Now go grab some clippers and head out to the garden for a treasure hunt. In the colder winter months when the garden has been put to bed, you will be glad that you did!
 ~
Thanks, Ann, for this informative post on preserving ornamental plants. I look forward to all the interesting ideas that will come from this inspiration.