This rose face cream recipe is made specifically to penetrate deeply and hydrate the delicate and sensitive skin on your face. It's made with all natural ingredients at a fraction of the price of designer night creams. It's a rich cream but it absorbs quickly and is non-greasy. It works beautifully for my dry, sensitive skin when used in the evening after a deep cleanse.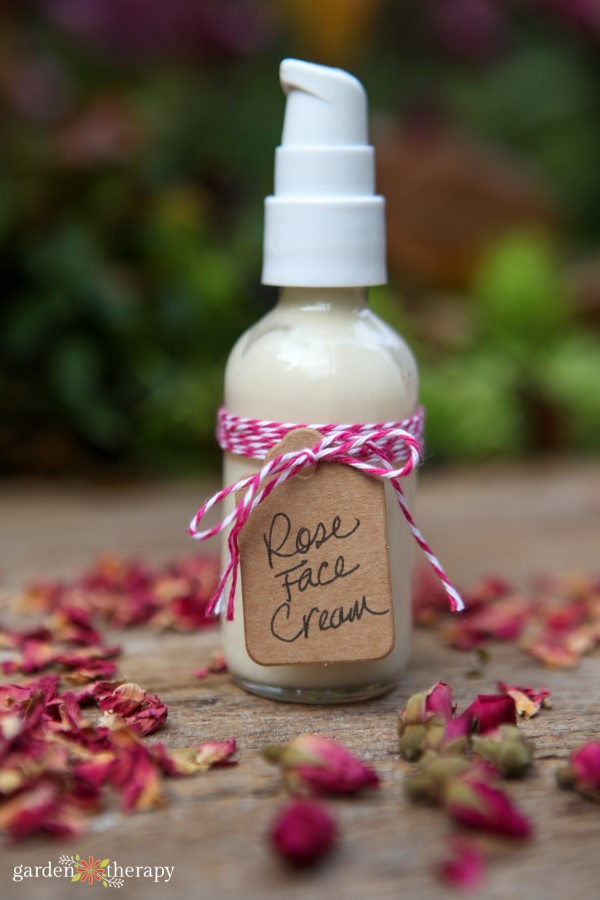 Plants are wonderful at letting us know just what they are best used for. Rose petals may not have the colour of skin, but the velvety smooth feeling of a rose petal is what healthy skin feels like. Roses are wonderful for skin, but even more perfect when used front and center for the sensitive and delicate skin on your face. For more on roses and skin care, read all about the Healing Benefits of Rose for Beauty Products.
Why Timing is Important When Applying Face Cream
Just as the best quality ingredients are essential in skin care products, it's equally important to apply the right type of product at the right time of day. Throughout each day, our skin is going through different functions as directed by our circadian rhythms.
In the morning, our skin is least likely to absorb rich ingredients and it is more likely to have a reaction. Was with a gentle cleanser and apply a light moisturizer in the morning to set your skin up for the day. In the evening, skin is ready to drink in the herbal properties of healing plants. At this time of day, it's a good idea to do a deep cleanse with a gentle soap and a sea sponge to scrub away any dry skin and dirt. Then, give your whole face a quick spritz with rose water and witch hazel toner. Finally, apply this silky rose face cream and your skin will feel like a rose petal.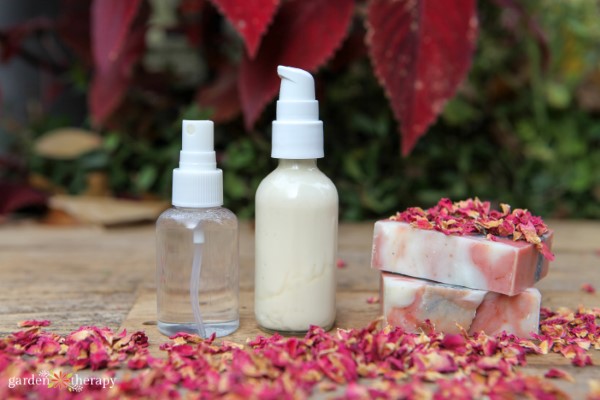 Rose Face Cream Recipe
Ingredients
Makes 200g
Aqueous Phase Ingredients
Oil Phase Ingredients
Cool Phase Ingredients
Make it!
Before you start, please make sure that all of your equipment and workspace are sterilized using alcohol. It may be tempting to skip this step, but I strongly encourage you to do this and do it well.
Use a kitchen scale to measure the oil ingredients in a heatproof container like a beaker.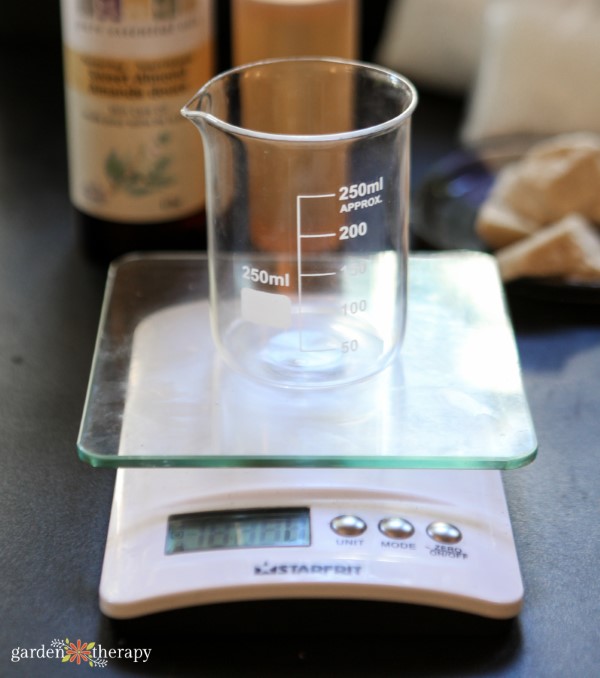 Next, measure all of the water ingredients in another heatproof container. In this case, I used a Turkish coffee pot.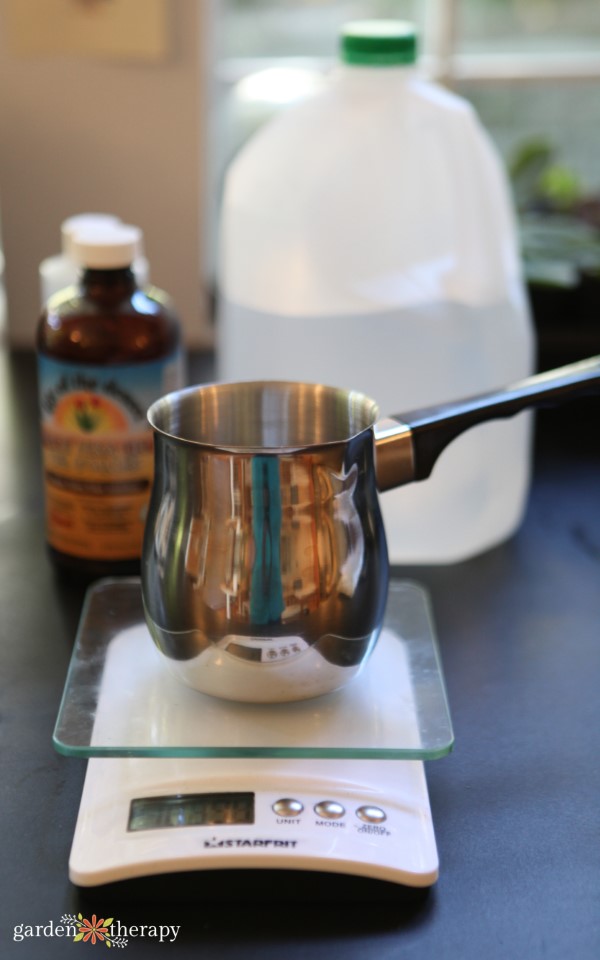 Create a double boiler and heat both the oil ingredients and the water ingredients to 160 degrees.
Keep both the water ingredients and oil ingredients at 160 degrees for 20 minutes. Similar to canning, this helps to kill off any bacteria.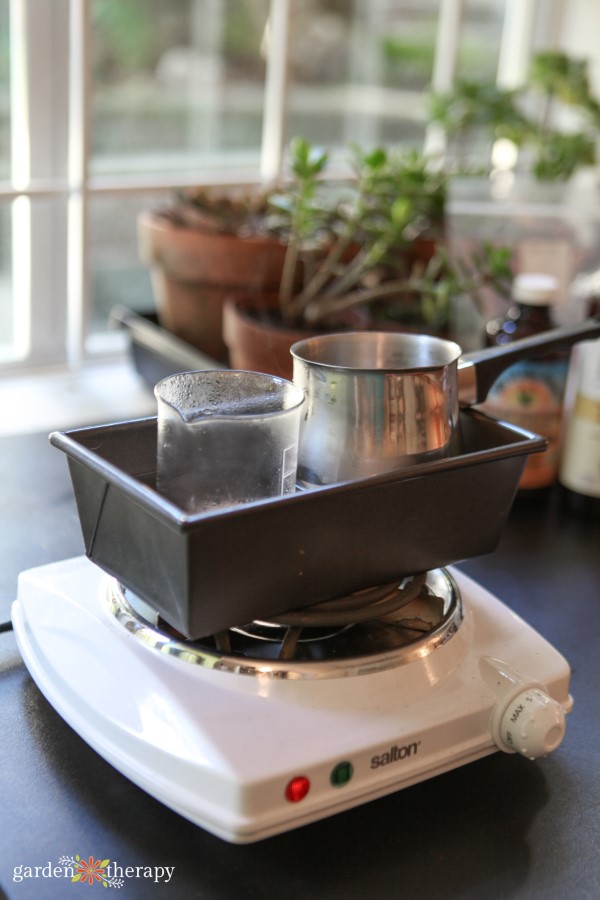 In a mixing bowl, add the oil ingredients first and then pour in the water ingredients.
Use an electric mixer to combine the ingredients. In a large bowl, they should thicken up quickly and cool down.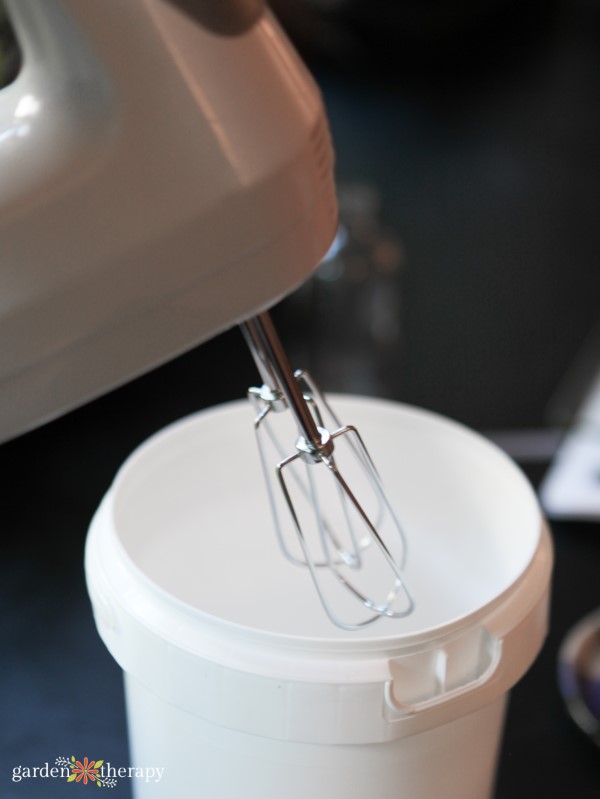 Once the ingredients have reached 80 degrees, you can add the cool phase ingredients. Remember, these ingredients are heat-sensitive and will break down at higher temperatures, which is why they're added at this time.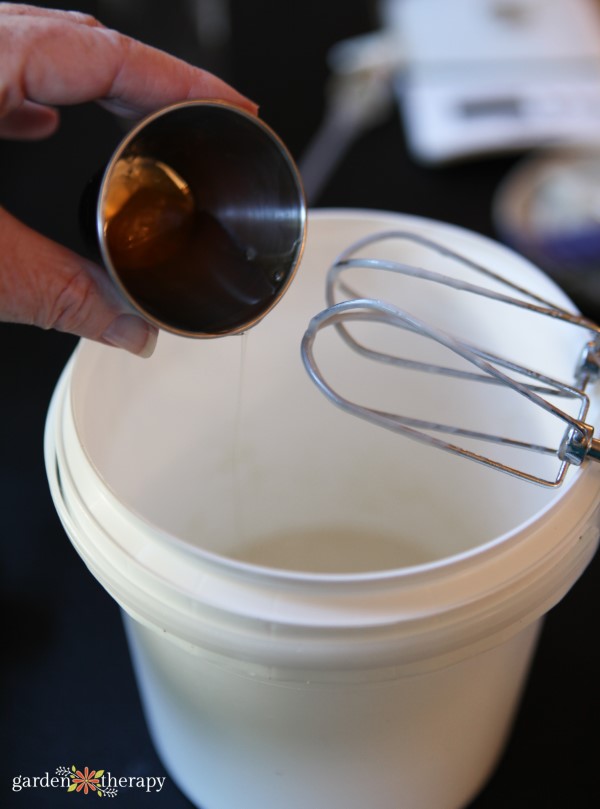 Continue mixing your lotion until it's thick and fluffy.
Now you can add it into a sterilized container.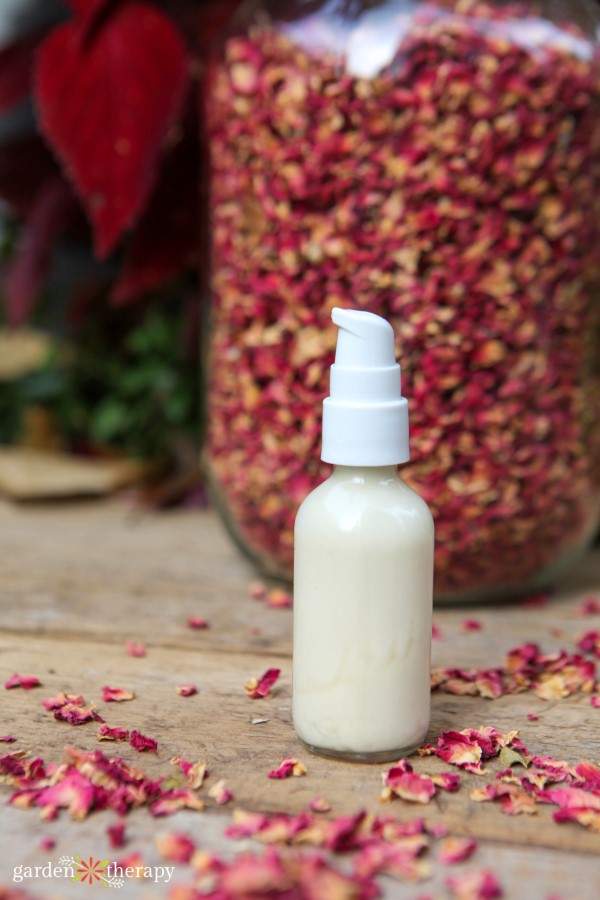 More Plant-Based Beauty Recipes to Try: