Is there a better way to keep our skin moisturized than using all-natural ingredients? Herbal ingredients can soothe and heal our skin, and you might not even be aware of them! Switching from your regular drugstore moisturizers to these DIY salve and balm recipes might be the solution you have been looking for.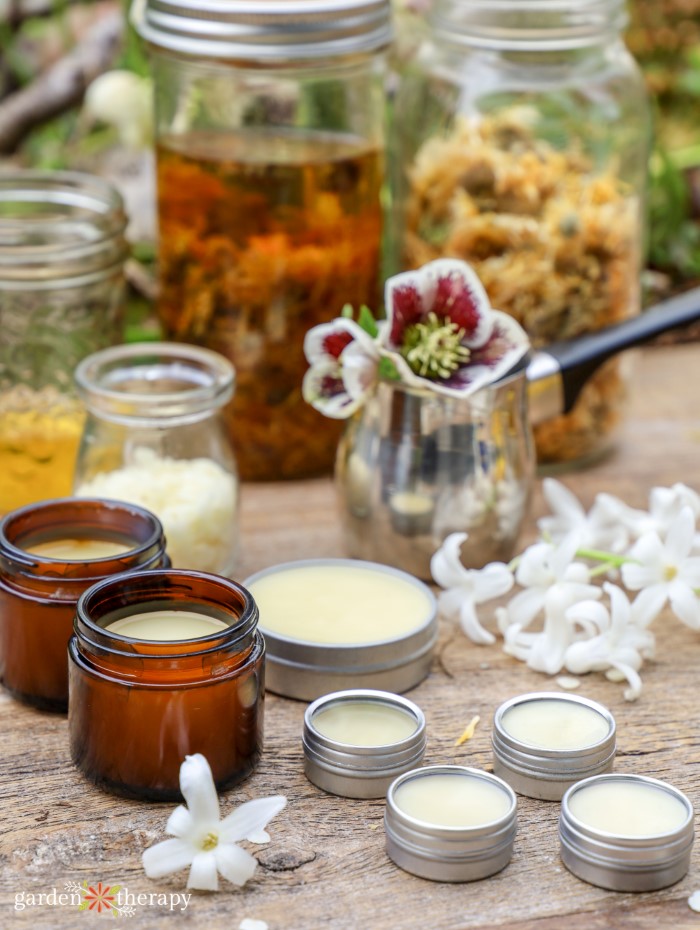 Plenty of these salve and balm recipes have become staples in my life. If the product is not all natural, I'm not interested! That's why I created these salve and balm recipes to help tackle some of my everyday needs.
If you're looking for a DIY salve recipe to help heal and nourish your skin or a balm to add to your self-care routine, you have come to the right place!
I'm always looking for ways to use plants from my garden in my daily products, which is why I have compiled a list of salve and balm recipes that do just that.
Jump ahead to…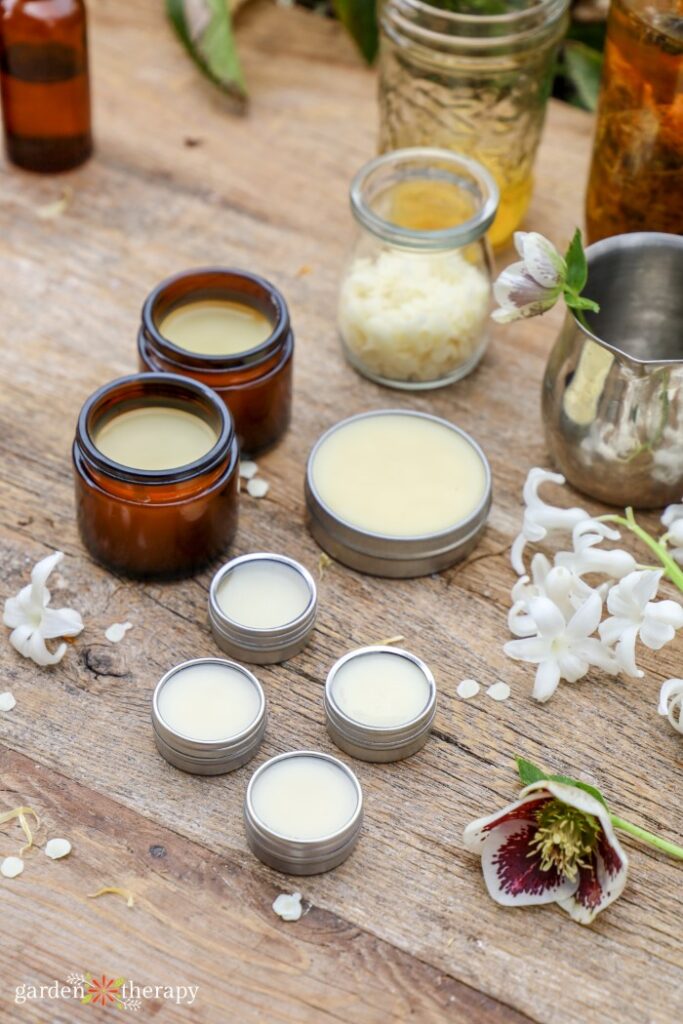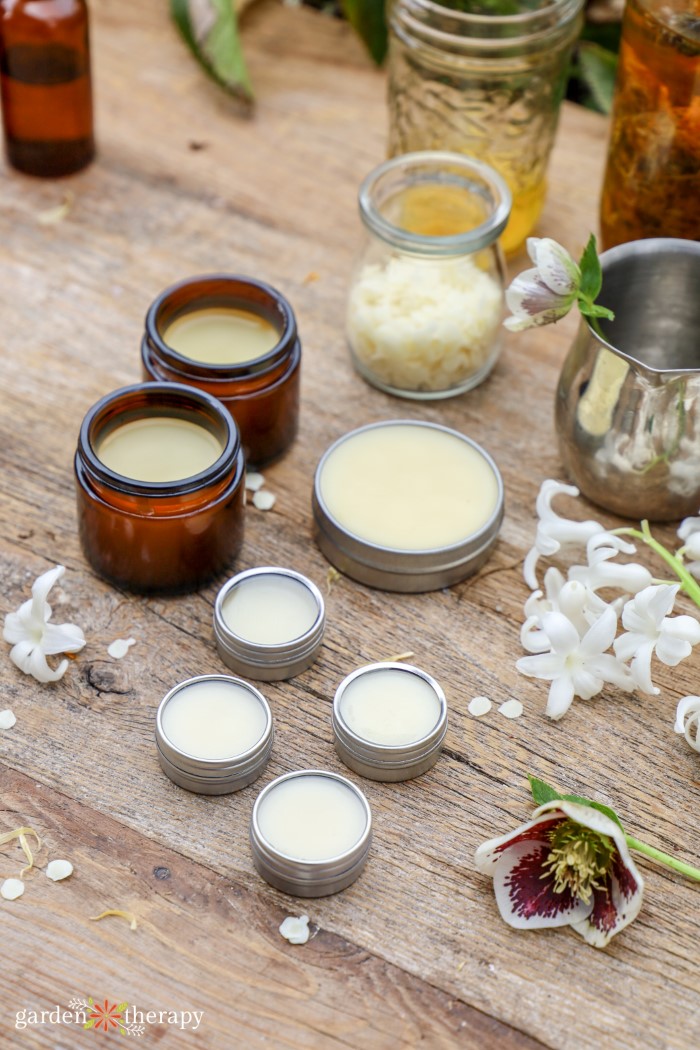 What's the Difference Between a Salve and Balm?
Salves can soothe really intense dry skin. More often than not, they're made using herbal-infused oils, so they hold the powerful healing properties of plants. For the most part, a balm has the same ingredients as a salve.
The main difference between the two is that balms have a higher beeswax content giving them a harder, thicker consistency. This gives balm the ability to hold its firmer shape. Some also include body butters under balms, making them smoother than a salve.
How Do You Use Salves and Balms?
Salves and balms work best when applied to clean, dry skin. Make sure to wash the area you're applying your salve or balm to, especially if it is to help heal a specific injury. Dry skin is the best for application because it will allow it to absorb into the skin better.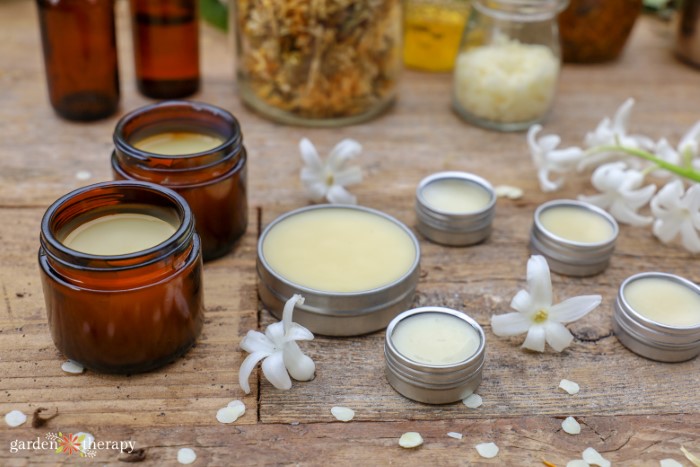 12 Salve and Balm Recipes to Try
If you're seeking a new, natural way to moisturize and heal your skin, here are some amazing recipes for almost any situation!
Help fight dry cracked hands with this homemade hand salve recipe. This salve is made of all-natural ingredients, including olive oil infused with calendula and grapeseed oil infused with lavender.
Perfect for someone who struggles with dry, callused hands, this recipe can help not only moisturize but help heal your hands. Apply this salve daily on clean dry skin and feel it absorb and nourish your skin!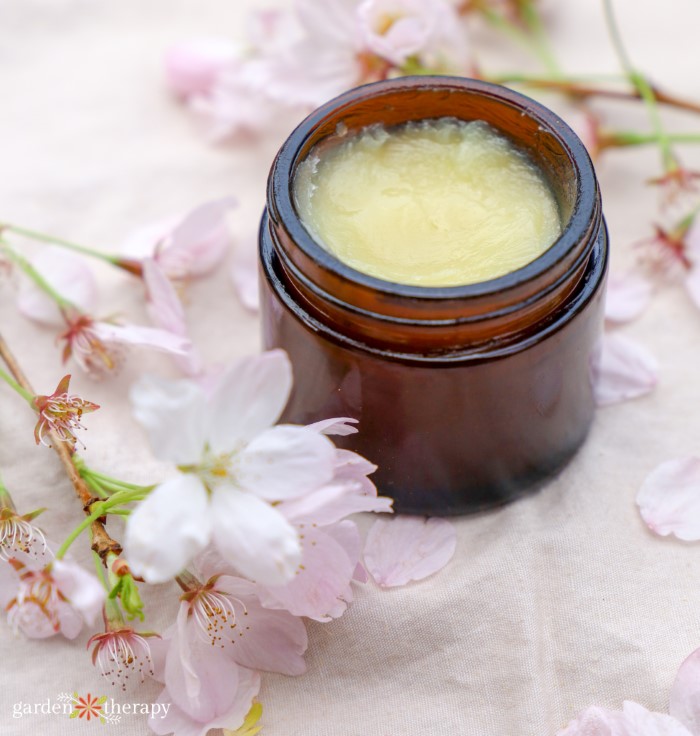 Looking for a little self-care? Try adding this beeswax massage balm infused with rose to your massage for a relaxing floral experience. This massage balm absorbs into your skin and continues to nourish the skin long after the massage.
Not only is this a great addition to your own relaxation, but this is also a perfect personal gift for someone close to you! The herbal properties of the plants also make the balm good for the topical relief of pains and aches, making it ideal for massages.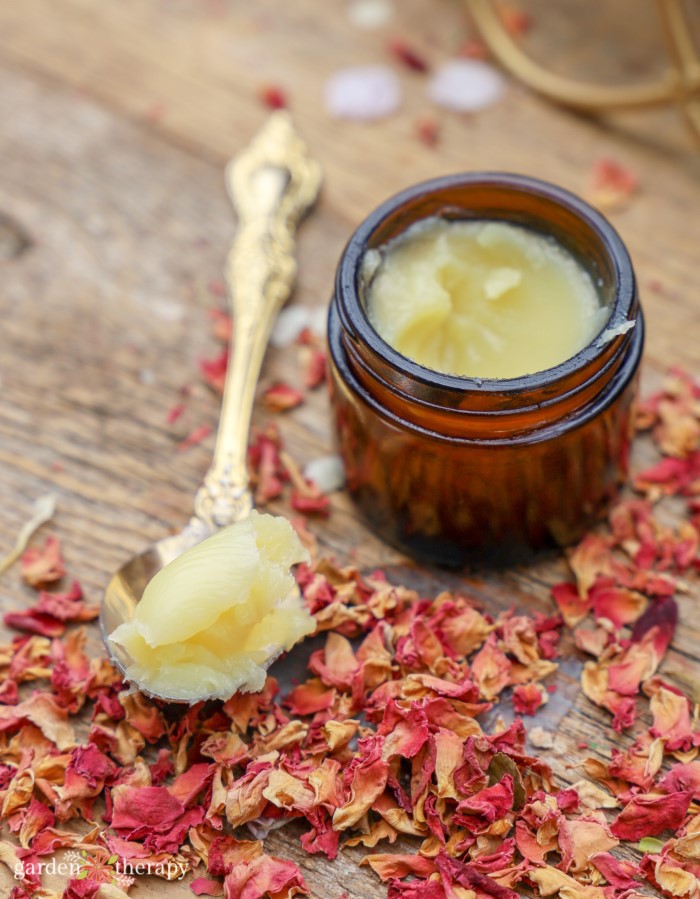 You read that right! The main focus in this salve is dandelion. Most people have a common misconception about dandelions, viewing them as pesky weeds. But, the dandelion actually has many health benefits!
This dandelion salve is an all-natural recipe with anti-inflammatory and anti-itching properties to help soothe your skin. A great alternative for those with sensitive skin, this salve moisturizes and prevents irritation by-products with unknown chemicals.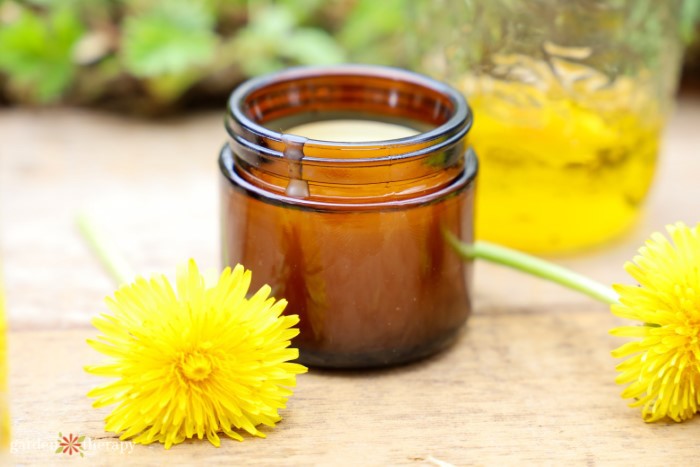 Have you ever realized the skin around your nails splitting because they're so dry from constantly washing your hands? This balm does wonders for cuticle care and works great if you're looking for a solution for dry skin becoming sore and tender.
Not only will it feel way better to have moisturized cuticles, but having healthy cuticles prevents a possible infection from bacteria getting into torn skin. This balm softens your skin and speeds up the healing process, as well as helps regenerate new healthy skin that will be less susceptible to splitting in the future!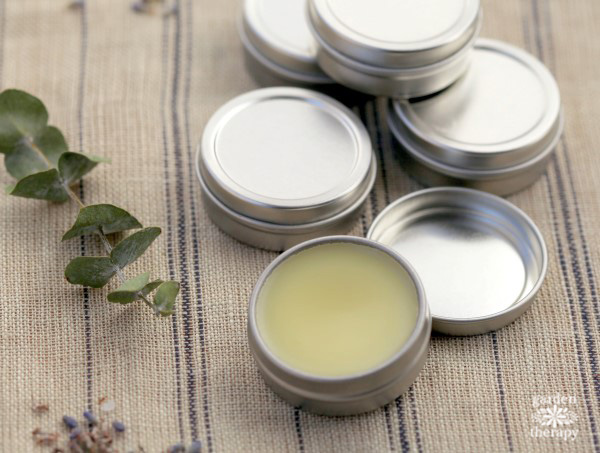 No plant is better suited for the skin than calendula. My go-to skincare herb, I grow plenty of it in my garden to use in recipes like this calendula salve.
Calendula is known for healing wounds, used to heal cuts, abrasions, burns, rashes, bruises, sprains, and sunburns. Once you apply the salve to your skin, it will work to heal tissue and speed up the overall healing process.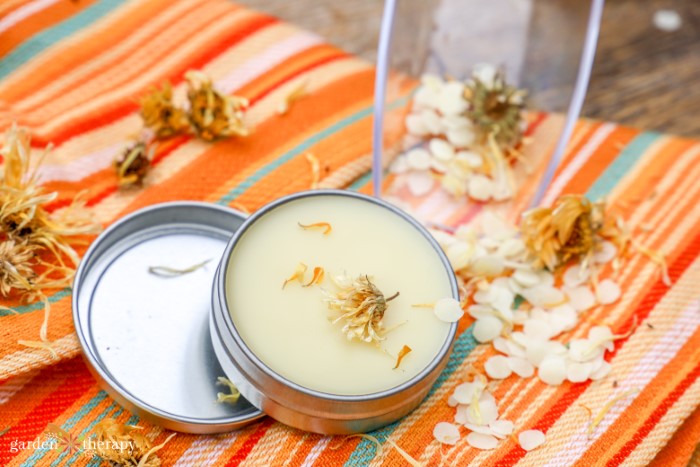 Your feet go through so much in the day. Why not treat them with a warm bath and a soothing peppermint foot balm! Not only does this balm help moisturize, but it also repairs the skin. In addition, the peppermint in the balm acts as a natural pain relief which I know I need after a long day!
Try preparing your feet for this balm with a foot scrub first, it will help get rid of all the dead skin cells on your feet, leaving them soft and smooth and allowing the oils to soak into your skin.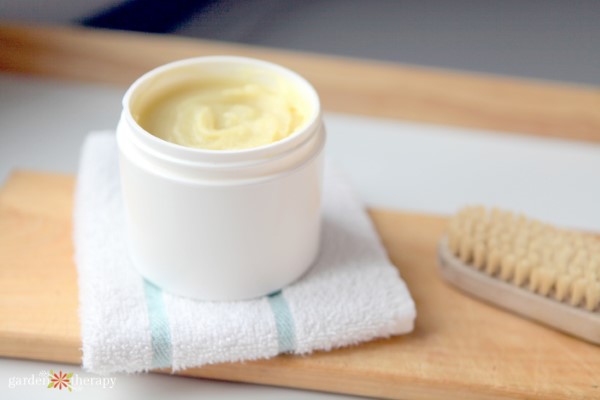 A mix of cayenne and turmeric powder works together in this balm to create an anti-inflammatory and pain-relieving effect that also moisturizes the skin.
I know what you're thinking…is the turmeric going to stain my skin? Since turmeric can stain, I recommend wearing similar colours when using this balm to be safe. As for your skin, if you rub it in well enough, it will simply create a nice natural glow!
I recommend applying this balm on any sore body parts up to 4 times daily for some gentle relief!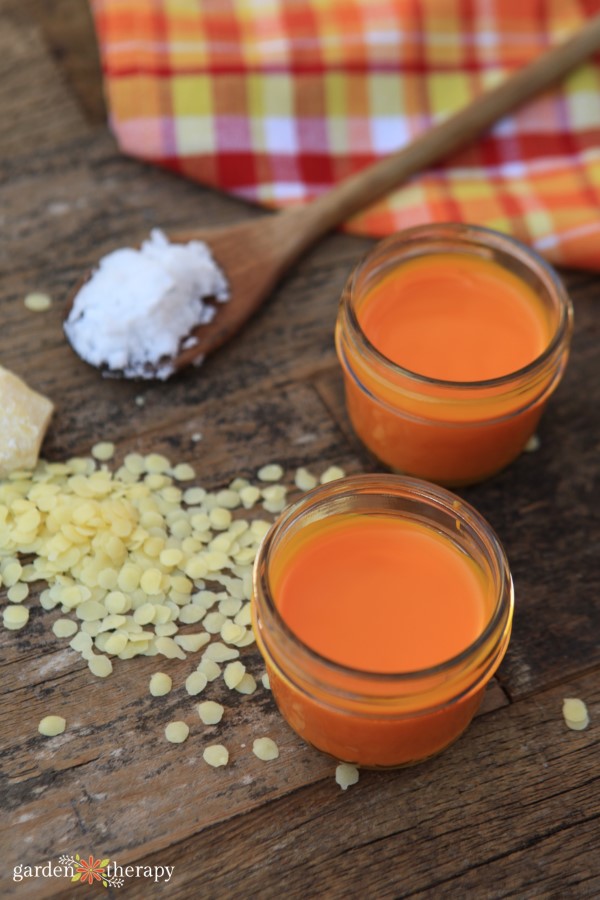 We all love spending a day in the sun, but sometimes you get a little too much and end up with an uncomfortable burn. Don't you worry! Use this after-sun salve on your skin to soothe, moisturize and heal your skin after a day in the sun.
The aloe gel, coconut oil, shea butter, and cocoa butter work together to soothe your burn. Not only does it feel great and give you relief, but it also smells amazing!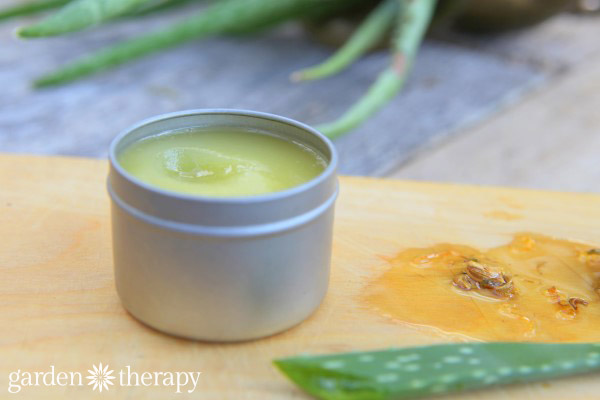 This all-purpose healing salve has so many healing properties it makes a great staple in your medicine cabinet. It contains calendula, which can help with healing wounds, and acne, and even has SPF properties.
Also included in the balm, lavender adds antifungal and cleansing properties. Not only will the calendula help heal your wounds, but the lavender will help prevent further risk of infection!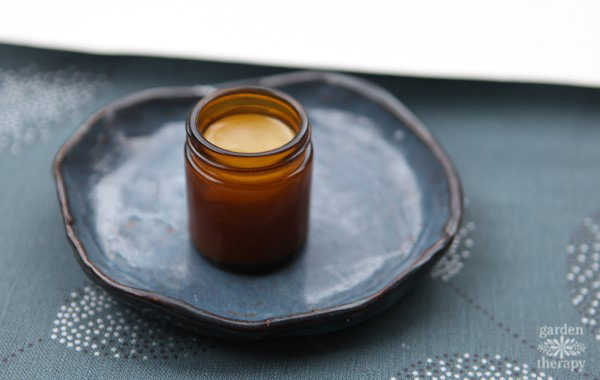 Here to salve the day! This activated charcoal drawing salve will draw out toxins from your skin. I use it to soothe insect bites, blisters, and minor infections. Along with the activated charcoal, this salve has plenty of ingredients with healing and moisturizing properties like jojoba oil and rosehip seed oil.
Try this salve recipe out the next time you get some really bad bug bites and see the healing work overnight!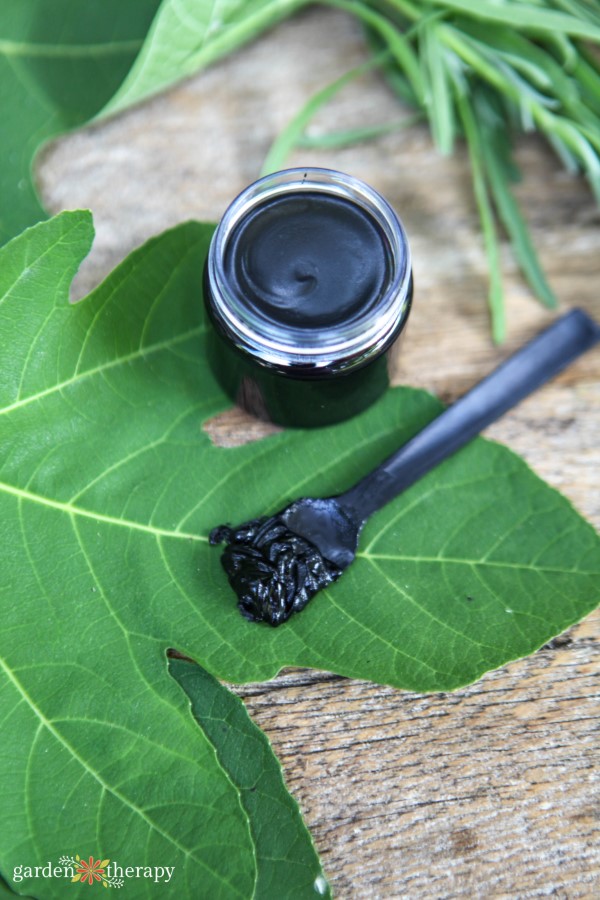 We have so many balms and moisturizers for ourselves. Why not get some for our furry friends? This dog paw balm is a great all-natural moisturizer that you can feel confident and safe using on your dog.
Dogs' paws go through a lot in the day, becoming dry, cracked, and more prone to infection. This balm will help reduce that risk! It will also soften the pads of their paws and make them feel just as good as you do when you apply any balm to your dry skin.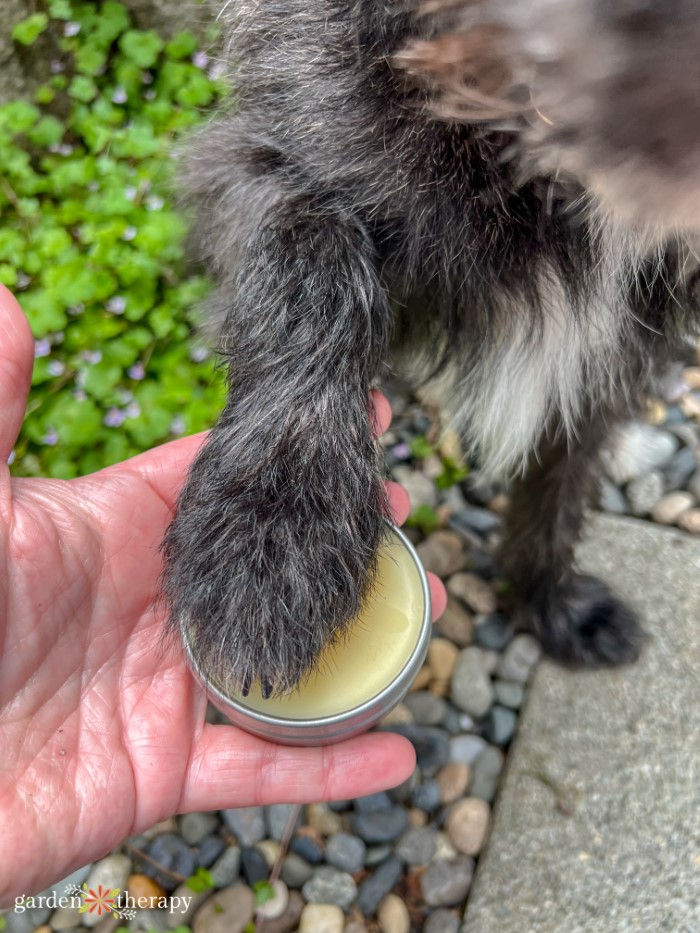 Looking for a good moisturizer to put on your freshly inked skin? This herbal tattoo balm not only helps keep your tattoo moisturized during the healing process but also makes it heal faster!
What makes this balm different from your ordinary lotion is the herbal properties of medicinal plants working to heal the skin. In addition, balms are thicker than lotions; they will stay on the skin longer and really soak in, which is essential for healing a tattoo. Balms away!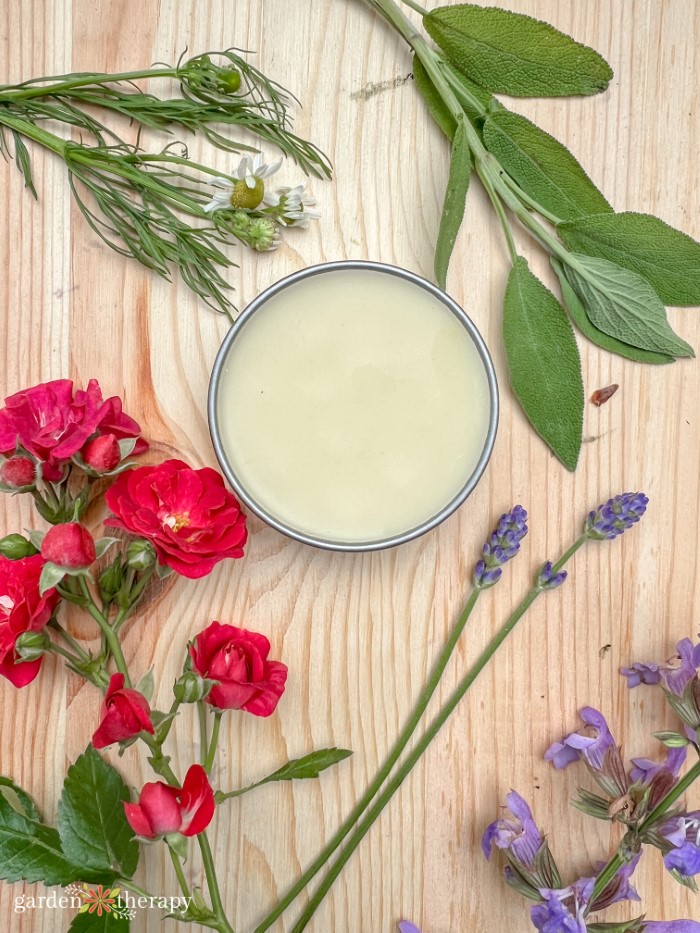 Frequently Asked Questions About Salves and Balms
Is salve a moisturizer?
Salve works as a moisturizer. However, unlike liquid moisturizers, salves are oil-based, thicker,  and penetrate more deeply into the skin.
Is salve good for acne?
Not all salves are good for acne. However, if you find a salve with the right ingredient, it can help with acne. For example, my favourite herbal healing salve listed above can be a great option! Just make sure to spot test the area first to avoid unwanted irritation.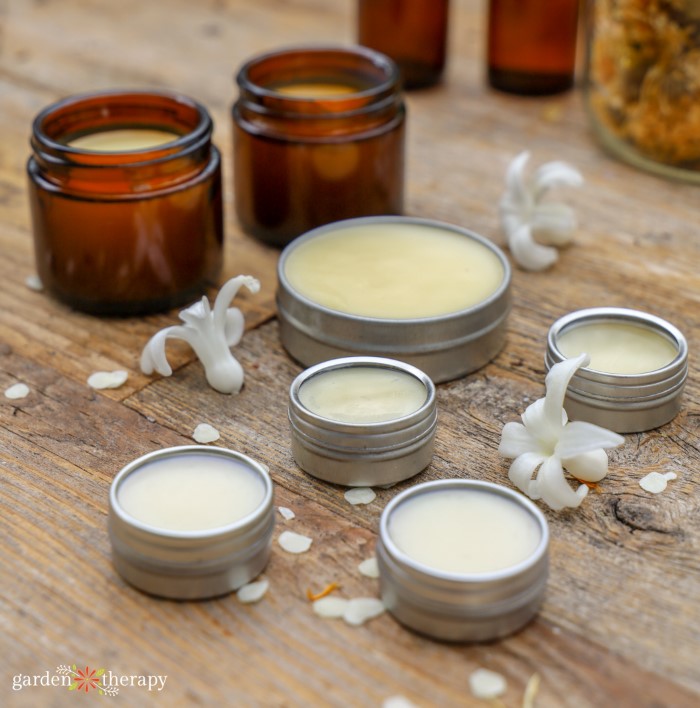 Let me know which of these recipes you try below! They're all healing staples in my life, and I can't wait to share them with you.