2019, where do I begin?! Starting off the year, I'd like to think I know what it has planned for me, but I never really do. Time is completely unpredictable which is what makes life so exciting.
So as we breeze so effortlessly into a 2020, I'd like to take the time to share a summary of what happened in 2019. While I'm ready to move forward, I enjoy having a little look back now and again. It's too easy to lose track of all that has happened and accomplished otherwise. I hope you will take a few moments to reflect back on the ups and downs of your year as well and celebrate how far you have come!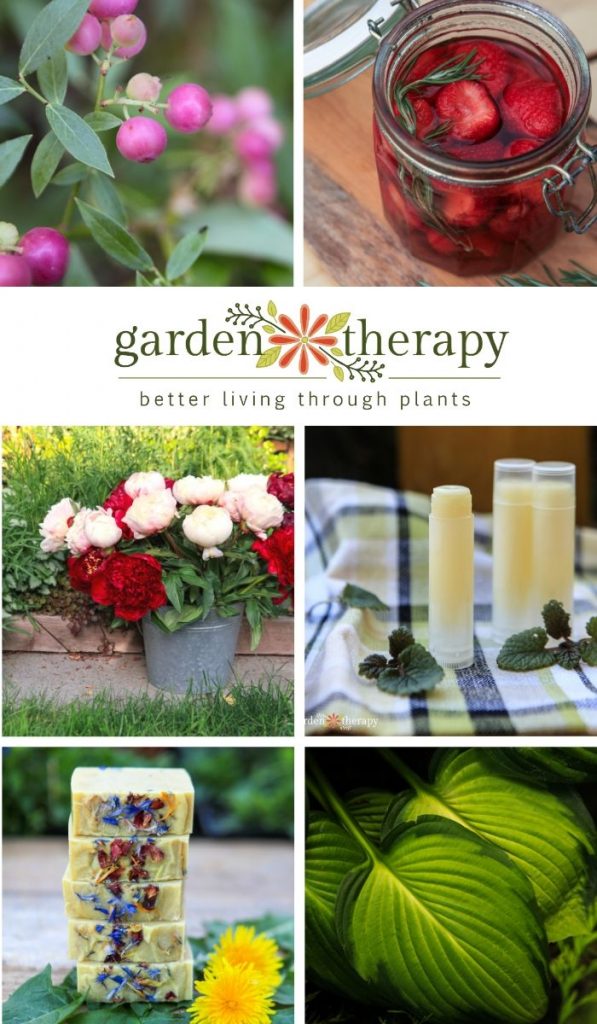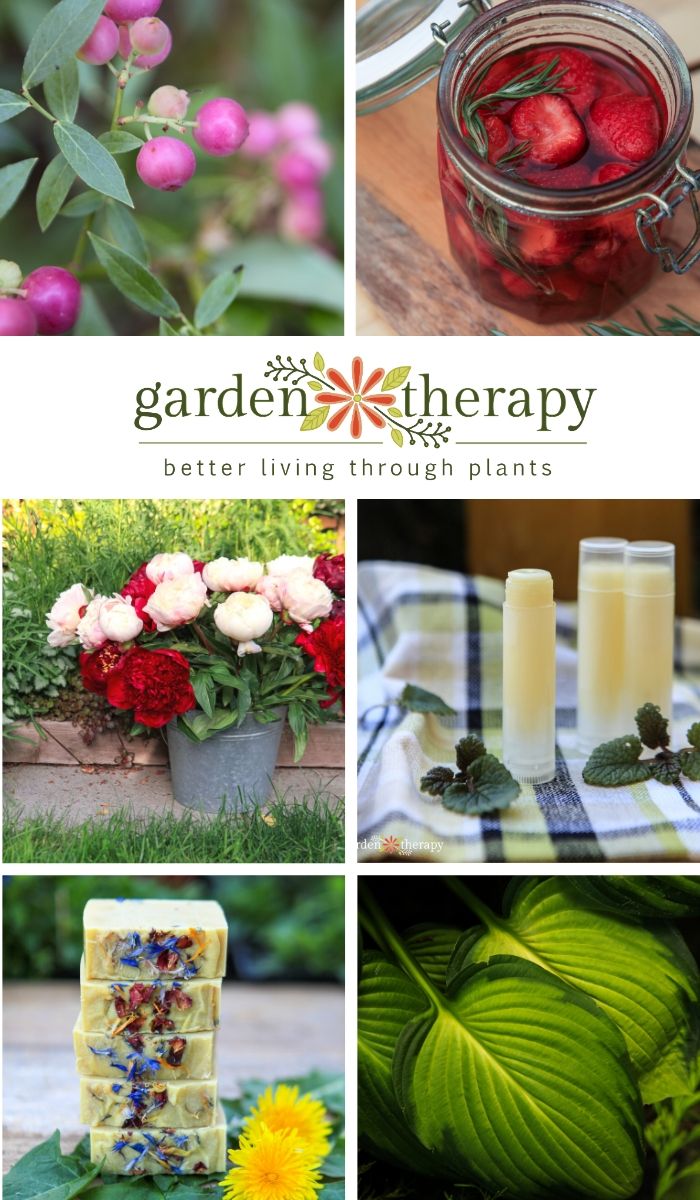 Garden Therapy 2019 Highlights
There was so much—both happy and sad—that took place over the last 365 days. Here's a quick summary of 2019, plus my top 19 posts of the year. Looking back I can see that 2019 was quite the whirlwind! I'm sure most of you can relate.
The Northwest Flower and Garden Festival in Seattle
I started out 2019 just as I have the last several years in a row: preparing for my seminars at the Northwest Flower and Garden Festival in Seattle.
I gave a Garden 101 talk alongside some fabulous herb experts. We discussed how to grow herbs, harvest them, and create a home apothecary to best utilize the powerful healing properties of these plants.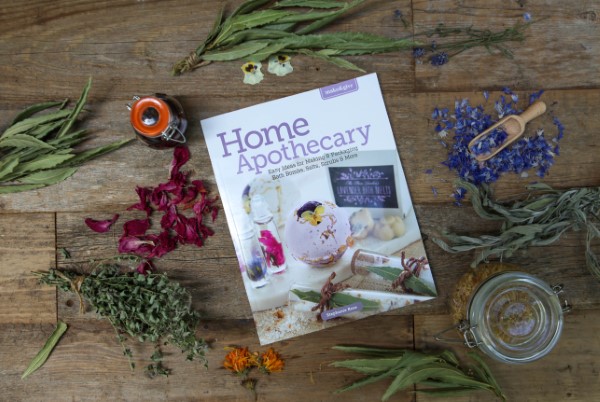 Later, I took the stage and gave a live demo of how to make some of the projects from my Home Apothecary book. I showed recipes for lavender bath melts, calendula lotion bars, herbal bath salts, natural botanical perfume, and more.
A real highlight for me was meeting with many of you after my talk. I got to sign books, answer questions, and snap some photos. It's always so fun to see your faces in real life!
I will be back in Seattle again in just a few months. You can see my schedule here.
Permaculture Design Certificates
In 2019, I also completed two Permaculture Design Certificates. PDCs  are like potato chips or tattoos, once you have one, you want more!
I did one online and and one in person with other Permies. There is something so inspiring about being around others who love plants, animals, people, insects and all those around us. It truly filled my soul in a way that nothing else can!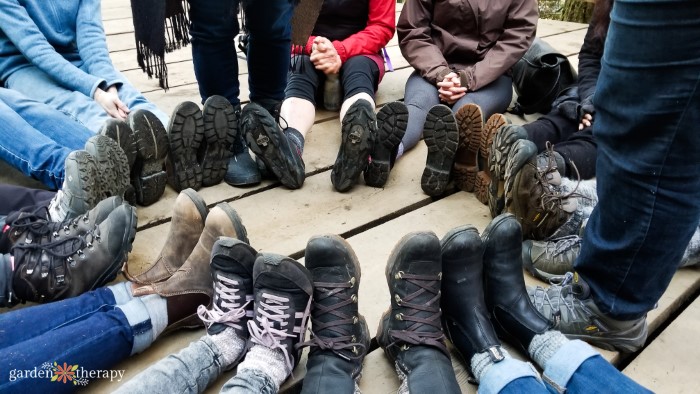 Of course, that's not to say that a Permaculture Design Certificate isn't a lot of work—it is. Each is an intensive program that takes me away from my family on evenings and weekends for weeks at a time. My kiddo was very understanding and we did lots of fun activities to make up for those days.
Writing My 9th Book: Garden Alchemy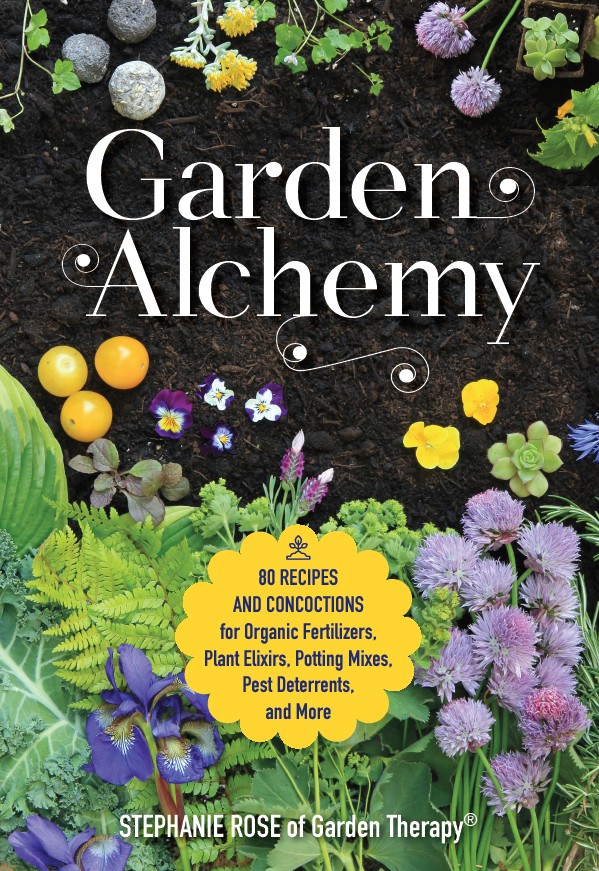 I found myself all spring and early summer with my hands in the soil and on the computer to write my upcoming book, Garden Alchemy: 80 Recipes and concoctions for organic fertilizers, plant elixirs, potting mixes, pest deterrents, and more.
While I have written many books, this was by far the most difficult to write because I went very deep into some of the issues with the sustainability of the natural resources on our beautiful planet and how things have evolved. I'll admit there were times that I shed tears on how far away from nature and disconnected we have become in some ways. But it was through some of those hard feelings that I came out the other side with a book full of hope, joy, and FUN, connecting with the tools that nature has given us and becoming stewards of our own little slice of garden. My goal was to write an entertaining book full of creative projects, experiments, and recipes that would make it both fun and easy to get back to nature and build a great garden from scratch and from the early reviews, I'm proud to say I think I can check that goal off list!
Saying Goodbye to my Mother
Sadly, in the middle of writing the book, I got a call that my mother was in her final days. I immediately dropped everything and flew to her bedside where I stayed with her until she passed, peacefully. When I returned home, I was glad to have the book to focus my energy on, as I truly enjoyed my days writing, testing, and playing with Garden Alchemy.
The Summer of Adventure
When I delivered the completed manuscript, the grief hit me, and I did the unexpected. I bought a used camper van and hit the road with my family for most of the summer! It was something that I had wanted to do for almost 15 years and when I said goodbye to my mother, I decided that I didn't want to wait another day to live my adventures.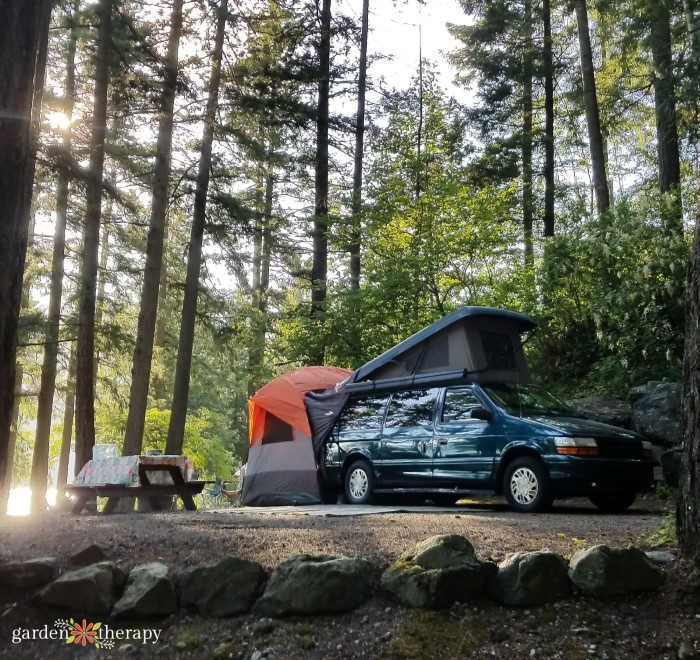 For the first summer in 12 years, I left my garden to go wild, while I spent my days and nights with campfires, rivers, lakes, oceans, and moss-covered forests. The best part was that whenever I came home, I could see all of the benefits of permaculture as my wild garden was thriving! I have been regenerative gardening for years, but this was the true test. Without me in the mix, would the garden still thrive? It sure did!
Visiting The Lone Star State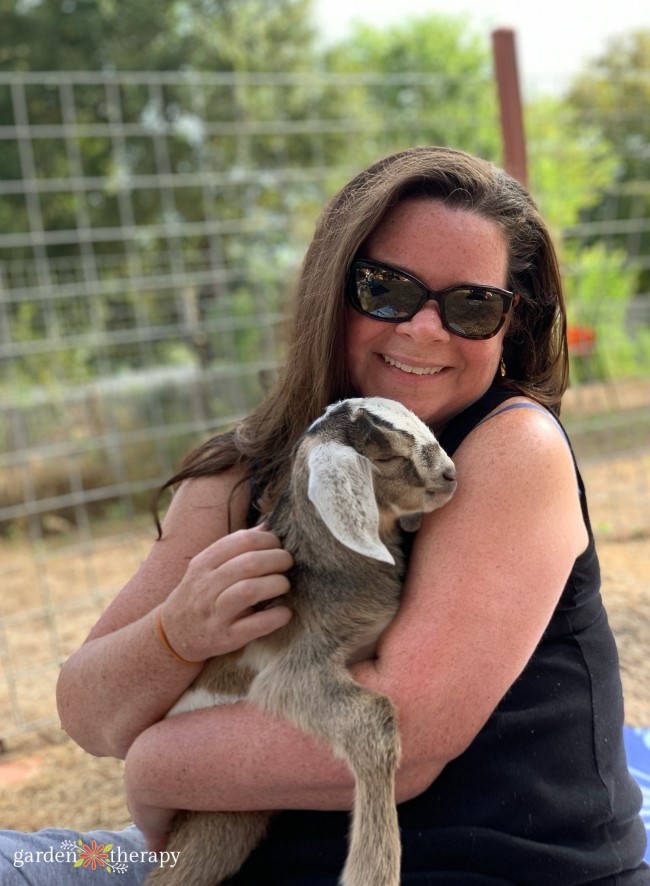 I didn't travel a lot in 2019, but when I did, it was to Texas! I was in Texas for exactly 1 day 20 years ago, so I can't fully say I hadn't been before, but this year I got a more thorough experience.
I went to Dallas in April for a Jobes event where we spent time at the beautiful Dallas Arboretum making organic container gardens filled with edible plants and herbs. I enjoyed exploring the Arboretum immensely—I especially loved the children's garden there!
I ended up going back to Austin in October for a conference. During my time in Austin, I went to goat yoga (so much fun!) and visited the Lady Bird Johnson Wildflower Center, which was just breathtaking.
The Holiday Gifts Workshop
I ended the year by teaching a bunch of new students in my Botanical Beauty Holidays Gifts Online Workshop. This was one of my favorite classes I've done because I believe so strongly in the message! I truly believe that even the most novice of crafters can create beautiful handmade products using natural botanicals and plant-based ingredients.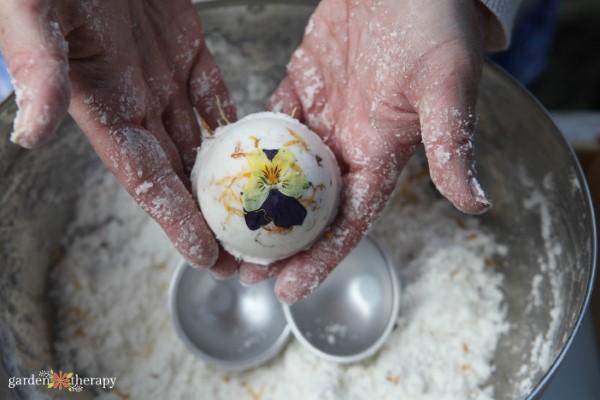 I taught step-by-step directions through projects such as lotion bars, bath bombs, soaks, and melts—all made from natural, plant-based ingredients. Of course, I had to speak to the herbal properties and health benefits of each plant like I do on my live talks at garden shows and events. I even included printables and gift wrap instructions so their homemade gifts would really stand out during the holidays. It was a blast!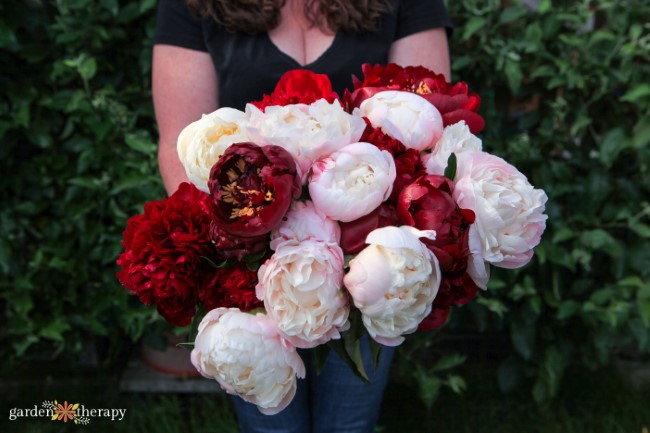 Garden Therapy 2019 Top Posts
This was a HUGE year of big changes for me and I'm more grateful than ever that you came along with me. I shared so much of these things in my weekly newsletter – be sure to sign up here.
Somehow, I still managed to publish three posts here on the blog every week. Some of them were updates but I also wrote a whole bunch of new recipes, projects, and articles!
Here are the top 19 posts for the year 2019 for my two main categories, natural beauty and garden making.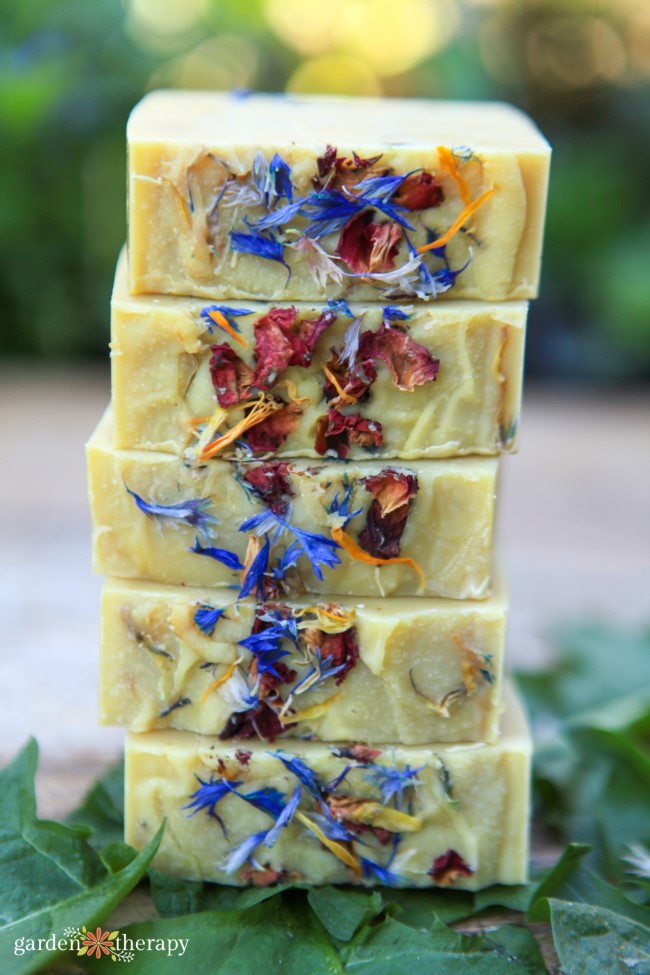 Best of Garden Therapy 2019: Natural Beauty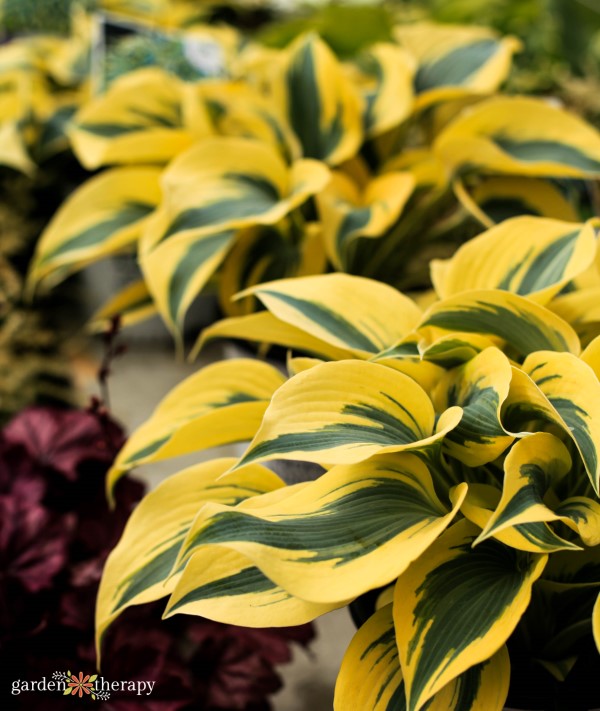 Best of Garden Therapy 2019: Garden Making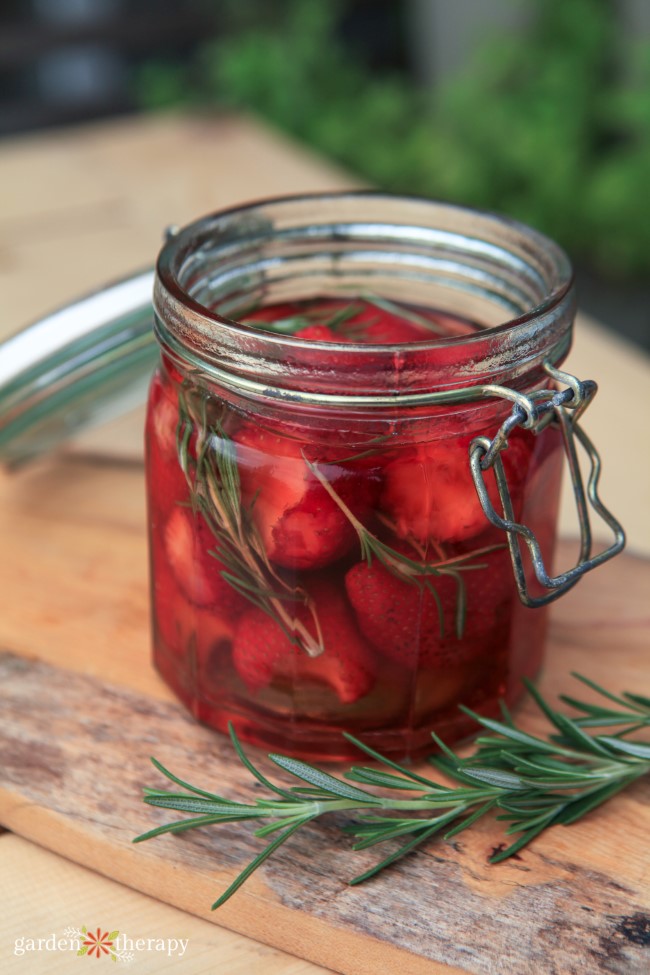 Cheers to 2020!
Again, thanks to each and every one of you for joining me this year. I am already so excited for 2020—there are so many great things to come! I will be launching Garden Alchemy with a few book parties, and a book tour. You can see all of my events here and please be sure to sign up for my free newsletter which will bring all sorts of fabulous Garden Therapy ideas to you each and every week.
More Top Posts of Years Past
Want to read more yearly highlights? Here are some from the years past.