It's time for the annual wrap-up post where I'll share Garden Therapy's best of 2017 with a list of the 25 most popular posts of the past year. I also have a few personal highlights to share from the amazing travel and events I was lucky enough to take part in over the course of the year.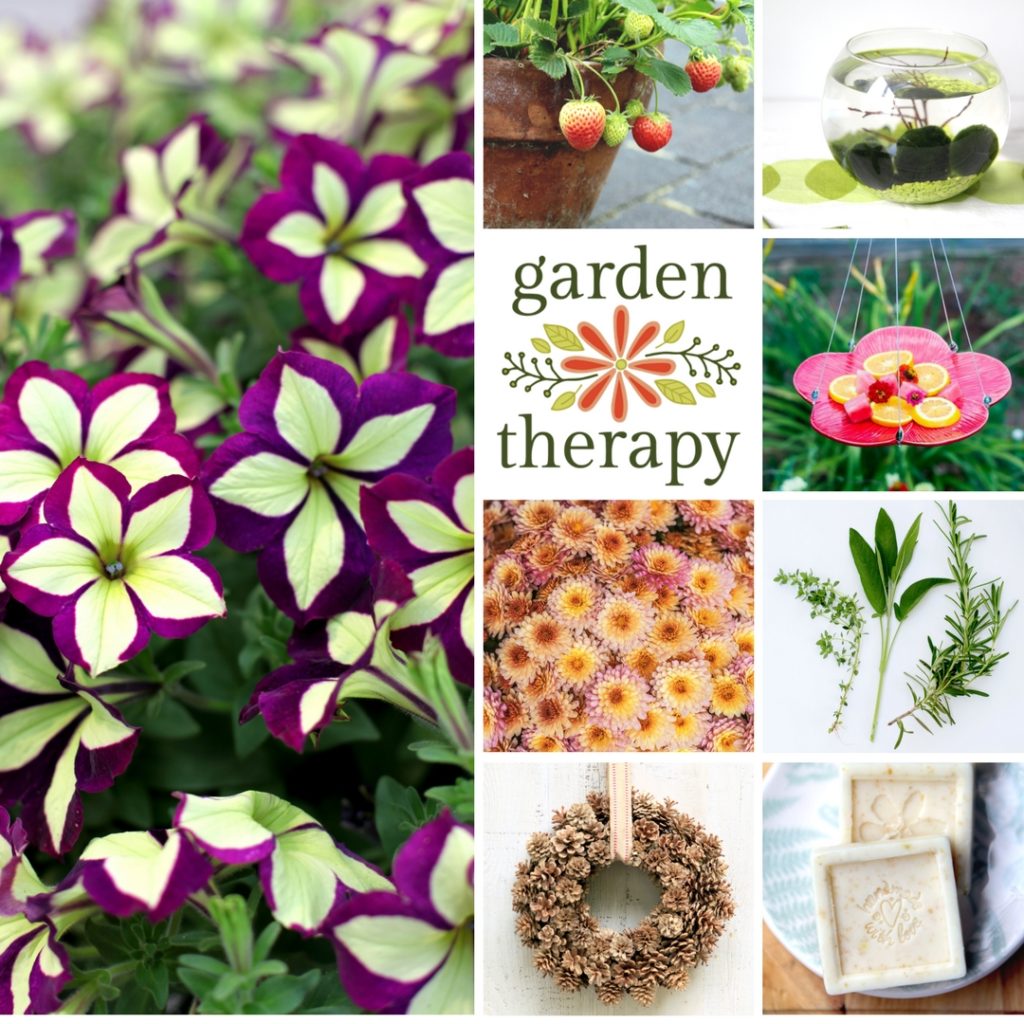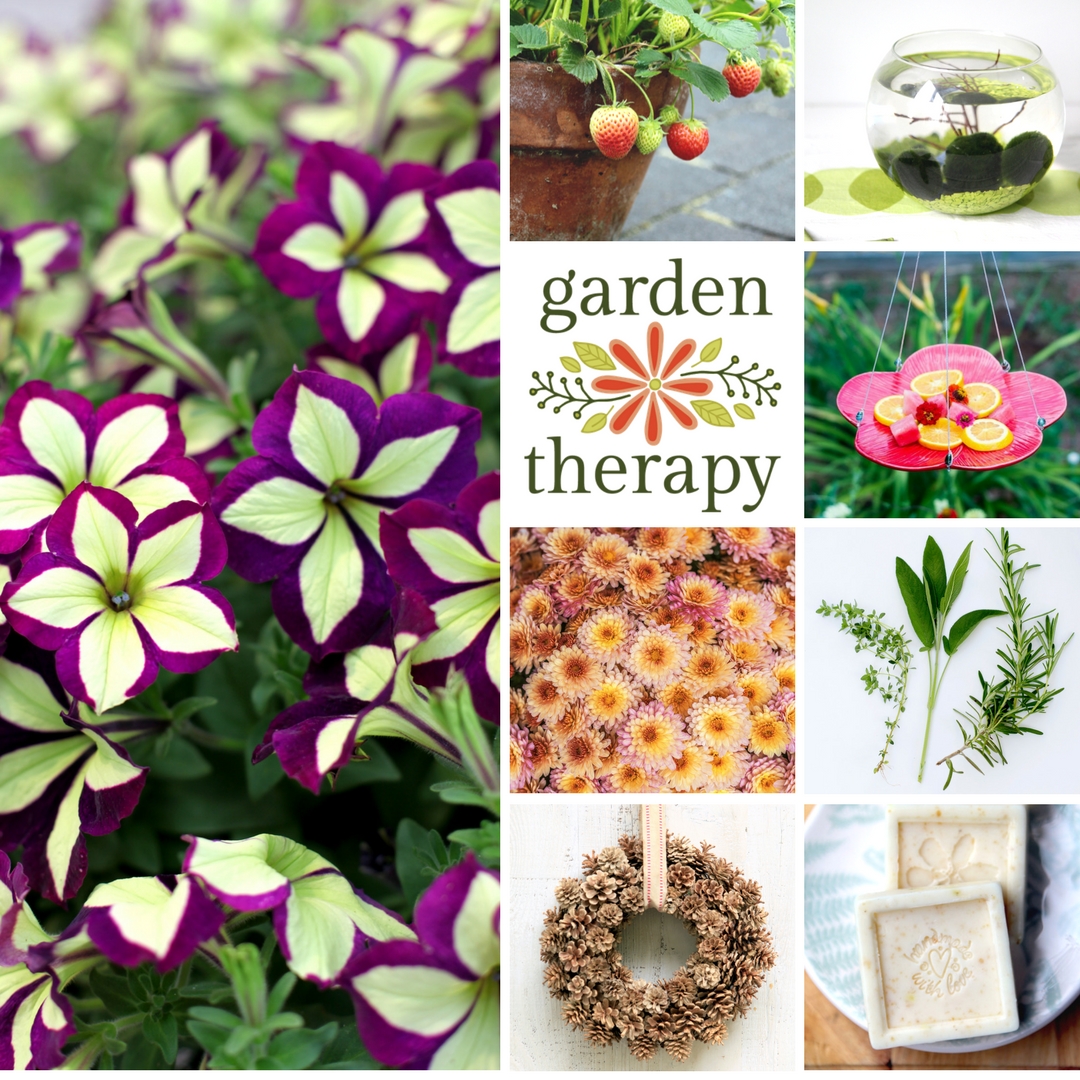 Just a few days before Christmas, I launched a brand-new look to Garden Therapy! We have so many projects and gardening articles on the site that I wanted to simplify the design and let the garden be the star. I hope that you like it as much as I do! And, of course, if you have any feedback, please email me.
Not that there was anything wrong with the old site! Garden Therapy won a Garden Writer's Association Silver Medal for Best Digital Media (Overall Blog) in August. It's a great honor to be recognized along with such talented garden communicators.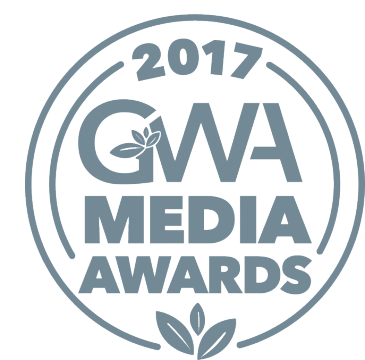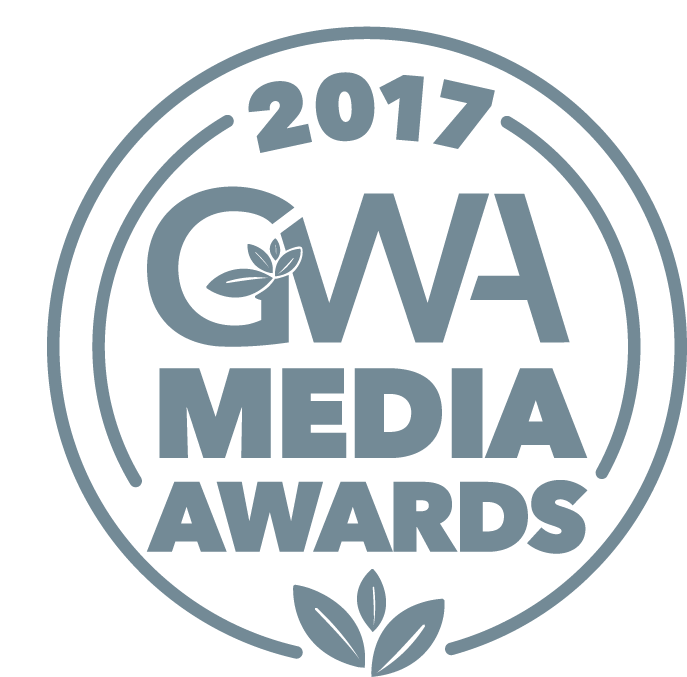 Even so, I was curious what YOU thought of Garden Therapy. I sent out a survey in the fall and got a huge number of responses. I was literally overwhelmed by the number of you who took time from your daily lives to send your thoughts and ideas. It took me a few weeks to gain my composure and really read through each response and take it all in. I did eventually read it all and used the feedback to set the design and direction of Garden Therapy and our new tagline "better living through plants." You, like me, love plants and see the value they hold. In the coming year, we will not just be writing about plants, but integrating them into our lives in meaningful ways. And a HUGE Thank You to everyone who participated. My heart is bursting with gratitude.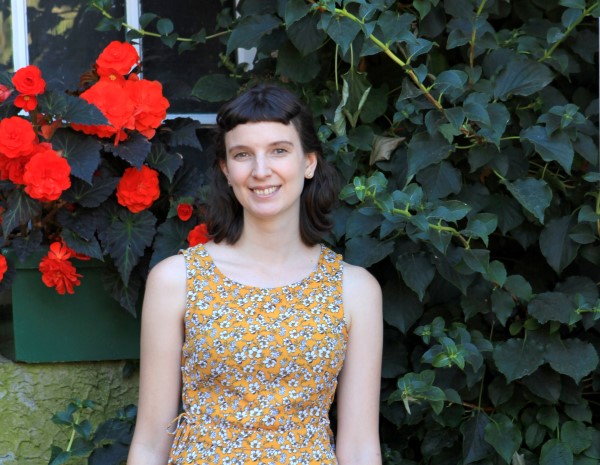 2017 was an exciting year for many reasons, but none more than when Rose Morris agreed to join me on this little Garden Therapy adventure. Rose started doing some editing work for me in 2016 while she was completing her Master's Degree and I was delighted when she agreed to join me permanently as Content Editor. She has a unique perspective as you can see in her wonderful article on Gardens in Literature and this fun one on Common Garden Superstitions. She is delightful to work with and I know that she will help shape Garden Therapy into something so much better than I could have imagined.
Travel and Events
In February I had the opportunity to be featured once again as a speaker at the Northwest Flower and Garden Show in Seattle. While there, I toured their impressive large display gardens and was introduced to some innovative small-space gardening ideas at the Small Space Showcase. I'll be there again this year for a few talks on Creative Crafting with Air Plants and Wire as well as Container Wars. It's a great show and I do hope to meet you there this year. Here is my NWFGS Schedule.
I also attended the Epcot International Flower and Garden Show in the spring in Florida. There, I was introduced to the idea of floating planters (they were everywhere there!) and learned how to DIY my own.
I toured Disney World's character topiary gardens, where I got to see beloved children's characters like Winnie the Pooh and Buzz Lightyear come alive with plants! I also met the Fairy House Ladies of Disney—sisters Rhonda Maseman and Vikki Yarborough—who gave me the inside scoop on how to design and create whimsical fairy houses made from found objects and foraged natural elements.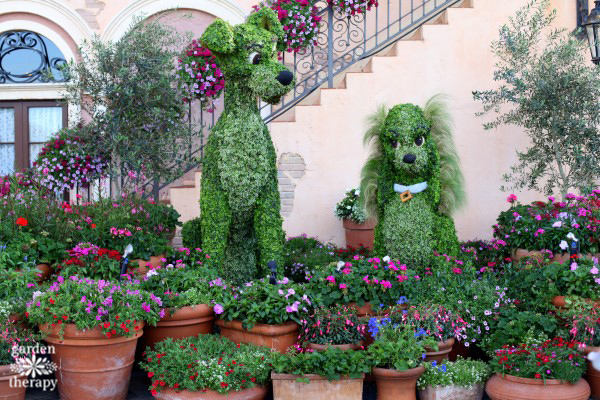 As if all that wasn't enough, in September I went to New York to attend Better Homes & Gardens' Stylemaker Event for the first time. I didn't expect to be a huge fan of New York as usually I'd rather be in a quiet, peaceful setting than a big city, but by the end of the trip I was in love.
It started with the hotel I stayed at in Brooklyn, which brought the homey feel of the garden indoors with living walls, houseplants, edible planters, and even a few resident insects to keep me company. The Stylemaker event itself was wonderful. I learned so much from the workshops and training, and in between those I took part in some more creative activities like finger knitting and cake baking.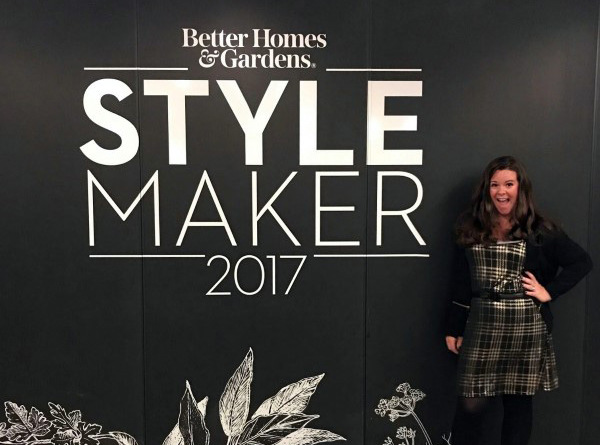 I toured the New York Botanical Garden, which was full of breathtaking Chihuly glass sculptures, lush tropical plants, succulents and cacti of every shape and size imaginable, and naturally planted perennials. My favorite part of the NYBG was the Children's Adventure Garden, which was full of huge grinning pumpkinhead scarecrows for fall. There were lots of insects enjoying native plants, and the whole place felt wild, free, and natural.
While in New York, I walked the High Line, a 1.45 mile urban green space in Manhattan along what used to be a railroad. It was full of native plants and buzzing insects all living happily alongside urban commuters and people having their afternoon coffee. The High Line was an inspiring example of how nature and the city can coexist beautifully.
Back home in Vancouver, I got to collaborate with amazing local chef Andrea Carlson to put on a garden-to-table event for local foodies. I supplied Andrea with my own garden produce and she transformed it into gourmet fare like a radicchio and nectarine salad with garlic yogurt and grapefruit vinaigrette and peach cocktails with bourbon, honey, and fresh sage. The food was AMAZING and I got to meet (and re-meet) many interesting people whose careers revolve around green living and eating fresh, organic food.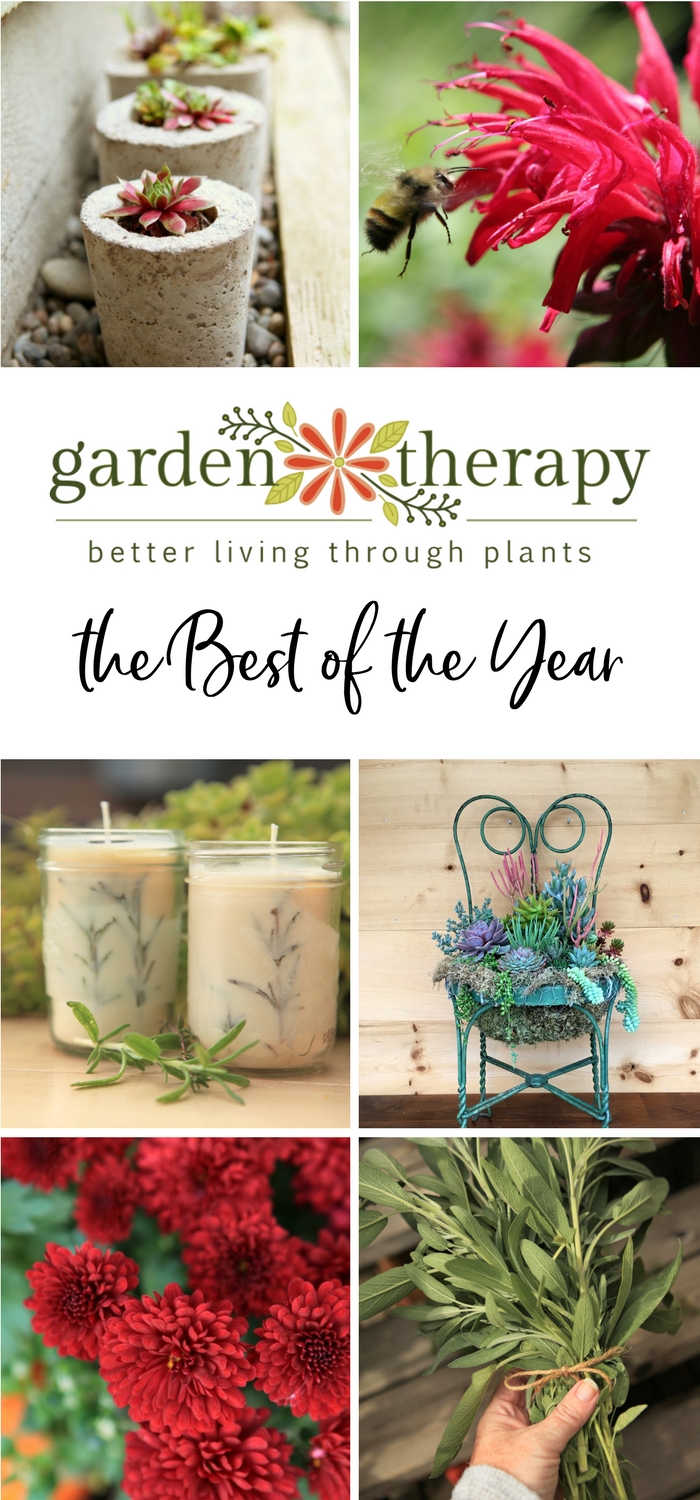 Top 25 Posts:
25. Cleaning Bombs Make Household Chores Easy
24. Smart Watering Plant Sitters: How to Not Kill Your Garden When You Go on Vacation
23. A Fabulous Fall Bleached Pinecone Wreath
22. Keep Your Fall Flowers Blooming All Season with this Essential Care Guide for Hardy Mums
21. Hello, Marimo
20. Whimsical Foraged Fairy Houses You Would Think Were Actually Made by Fairies
19. Modern Petunia Varieties: No Longer Just the Pinkest Pink Flower
18. Exquisite Botanical Soap that Cleanly Preserves the Garden
17. Beating the Heat: Protect Your Plants from Heat Stress
15. Homemade After-Sun Salve Recipe
14. How to Make a Butterfly Feeder
13. The Secrets to a Successful Container Garden
12. Converting Lawn into a Vegetable Garden with Raised Garden Beds
11. The Dirt on Edible Flowers (and the Top Ten You Must Try!)
10. Growing Strawberries in Containers
9. Fairy Light Project: DIY Solar Light Chandelier
8. Leaf Imprint Stepping Stones
7. 16 Recipes to Use and Preserve Fresh Basil
6. Good Clean Fun: Melt and Pour Soap Supplies and Resource Guide
5. Keep Blooms Beautiful with a DIY Orchid Humidity Tray
4. Set a Place in the Garden for a Succulent Chair Planter
3. How to Get Your Christmas Cactus to Bloom!
2. A Beautiful Way to Catch Runoff: How to Build a Dry Stream
and the #1 most popular post of 2017…
Honorable Mention:  We did an update of the popular Rosemary Pressed Herb Candles this year and it has risen to the very top of our list! I have made a ton of these now and they make lovely gifts (and came in pretty handy during a power outage).
Thank you for being a part of 2017, we hope that you will join us as we venture down a new path and all the excitement that 2018 brings!
Previous Best of Garden Therapy posts: