Wow, 2020. What a year, right? I think many of us can say we didn't anticipate what this year would be.
While I don't spend a lot of time looking back into the past, I do like to take a moment at the end of each year to reflect on the year and appreciate all that has come from it. Sometimes, I look back with joy and a sense of accomplishment from the annual walk down memory lane. Sometimes, I grieve for the losses or hardships. Of course, this year many of us are just trying to forget all that happened and are looking ahead with hope for the future.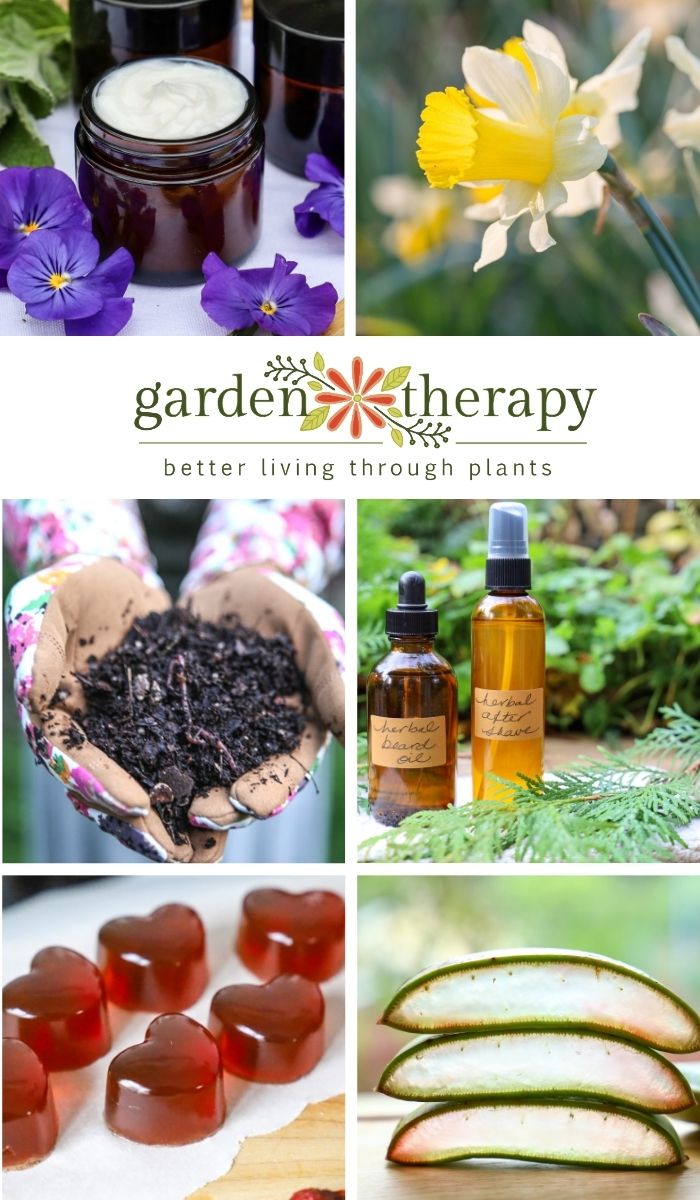 I may casually joke about forgetting the dumpster fire that was 2020, but more truthfully, I will never forget this momentous time. It has been a year of massive change around the world that would be hard to ignore. It has come with much loss and hardship, but also has brought change that's been desperately needed. My hope is that 2020 has given the vision to what we could not before and brings people together with the earth.
While many folks haven't experienced anything like 2020 in their lifetime, this year is eerily familiar to what I went through in 2006. Overnight, I became so sick and disabled that my comfortable life was changed forever. I was locked down in my home (because my body was unable to function), had to leave work, and had limited contact with my family and friends. And you know what I did? I turned to gardening and plants to help me regain control over my life. Just like so many people did this year.
I can only hope that gardening becomes as important to all the new and re-inspired gardeners. After I recovered from my disability, I did not go back to my previous life. It was impossible after the growth and learning I experienced. The way I spent my recovery changed me forever, and for better. I'm grateful for that time, because it helped me find my path to sharing the healing power of plants with others.
I shared a lot of that here on Garden Therapy and today I've compiled a summary of some of my events from the year, and I've also created a list of my favourite articles and projects from the year. 
Garden Alchemy Launch
Despite every that has happened so far, the year did start off on an exciting foot with the launch of my latest book, Garden Alchemy. My 9th book, it came straight from the earth and a season of working deep in my garden. With over 80 recipes and projects for the garden, it was my one of my biggest books yet.
Days before my big book was set to launch, I got my first official copies delivered to my house. The moment was bittersweet, however, as I lost my little garden helper, Meatball, in the same day that the book arrived at my door. I felt such a mixture of emotions at seeing my book fully for the first time as well as my loss. Though the theme throughout my life rang true once again…the garden will heal.
View this post on Instagram
Launching the book, I had big plans. I started right in my own city, Vancouver, and appeared on a local news station promoting my book as well as leading a seminar at the BC Home + Garden Show.
I did a lot of press in January and February and was on multiple TV stations, radio, podcasts, newspaper interview, and more. I will totally admit that being on TV was completely nerve-wracking for me as I'm so much happier behind the camera. But I as soon as I get talking about worm poop and the regenerative benefits of comfrey, the cameras faded away!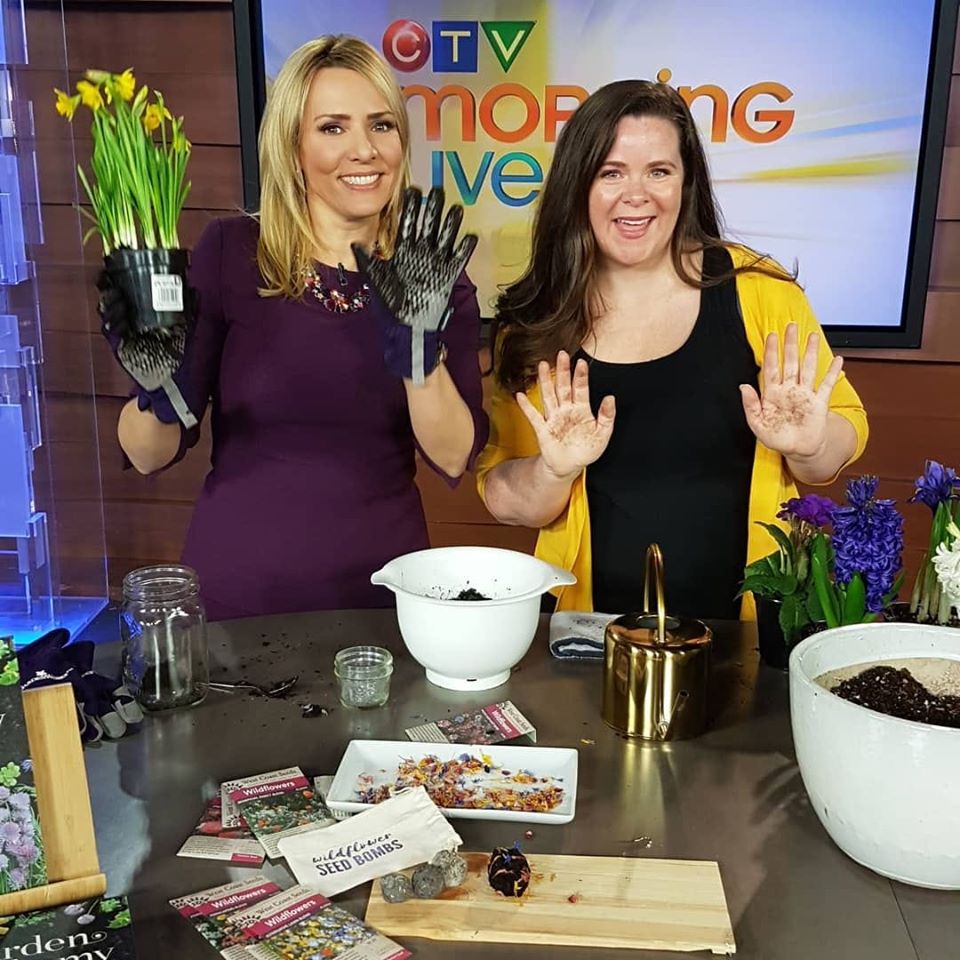 Next up on my book tour, I headed down south to the Northwest Flower & Garden Festival in Seattle. That weekend, I was on Gardening with Ciscoe's show and mid interview there was  breaking news about COVID-19 in King County. That was the first indication of what was to come.
I came right back home and two weeks later I was supposed to head east to Toronto and go to Canada Blooms. The event organizers messaged the speakers daily to say that the event would go on as planned. The organizers and vendors spent countless hours and huge sums of money preparing the show, but the day before opening it was cancelled. It was so very sad, but, of course, completely necessary.
While I wish I got to meet and sign copies in person in Toronto, I was happy to have had the Western launch go really well.
And of course, the gardening community remained strong online. It sure became clear that while the world slowed, gardening had not been cancelled!
Unable to do my seminars in person, I recorded them so anyone around the world could access them from the comfort of home. I have a few courses you can see now here on my Garden Therapy Online Learning website: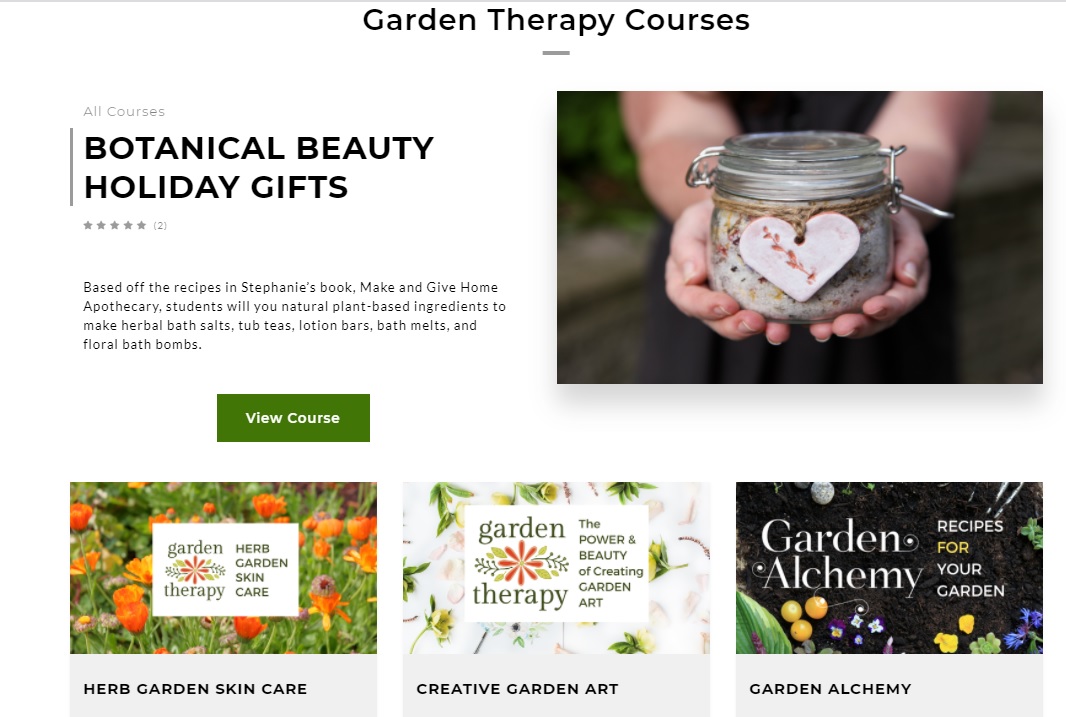 Family Changes
At the beginning of this year, I also had some pretty huge personal changes when I separated from my husband of 20+ years. This happened right before the launch of Garden Alchemy and so, as you can imagine, I was pretty sure that it was going to be a very different year for me.
What I didn't expect was the sudden shift to home schooling. Like many places, schools shut down for a indefinite amount of time which meant I went from a working parent to a single homeschooling mom overnight!
We had a lot of fun with it though. We went to many outdoor education centers to learn about nature and history. We did endless arts and crafts, science experiments, and many of projects from Garden Alchemy. I was happy to see book reviews from other parents who loved using it as a homeschooling tool as well. I had never intended it to be a book for families, but as a parent myself, I'm so glad that it became one!
We kept our bubble small which quickly meant I had limited amounts of time to work while juggling parenting. While things slowly started to open up again by the summertime, I was feeling worn out and planned to take some time off in nature to recharge.
View this post on Instagram
Victory Gardens
What I saw in the summer was the resurgence of the victory garden. Everywhere in the news there were articles talking about people turning to their gardens this year, beginners and advanced gardeners alike!
Garden centres were socially distanced hot spots, with many selling out of seeds, plants, and bulbs throughout the growing season. It makes me happy to see so many turning back to the earth for their well being. 2020 really was the perfect time to get our hands dirty and enjoy our own backyards.
I began Garden Therapy as a way to heal my body and mind when I needed it the most. Many people this year were also going through a tough time and grieving the loss of their "regular" life. I was happy to see all the new people turning to gardening and to be a part of the community that could help these people deal with the pain and grief of the year.
View this post on Instagram
Poptop Treehouse
In 2019 I developed a new passion—camping—and in 2020 I spent most of my summer months sleeping in my van! I have a one of a kind camper van that I customized for my son and I to travel around in and have great outdoor adventures. I'm so grateful for that time and the memories we made.
Like gardening, camping became a super popular activity this summer as a way to safely travel and have fun outdoors. I am very fortunate to live in such a beautiful place with campsites galore. While I may not have been able to travel far, I really got to spend the summer exploring my backyard, venturing from ocean to forest.
If you want to see some my camping adventures, you can visit me over at Poptop Treehouse.
View this post on Instagram
Back to the Grind
September marked the return of school, which for a long time we didn't know what it would look like. I took some more time off to really help my kiddo through a stressful time and to make sure I was taking time for myself to recharge during a heavy year. It's always important to take breaks when you need them the most.
While we entered into lockdown again as the second wave of the pandemic hit, I slowly got back to the grind. This time, I felt so much more prepared and ready to handle it all. I dove deep into the holiday season by launching my Holiday Gifts Workshop again and worked to keep the festive spirit alive, even if it was all from the comfort of my own home this year.
View this post on Instagram
Garden Therapy 2020 Top Posts
Usually, I like to share my top posts of the year. This year, however, I wanted to do something a little different and share the posts that I really loved. I hope that you like them too and find many new ways to live a better life through plants.
Wellness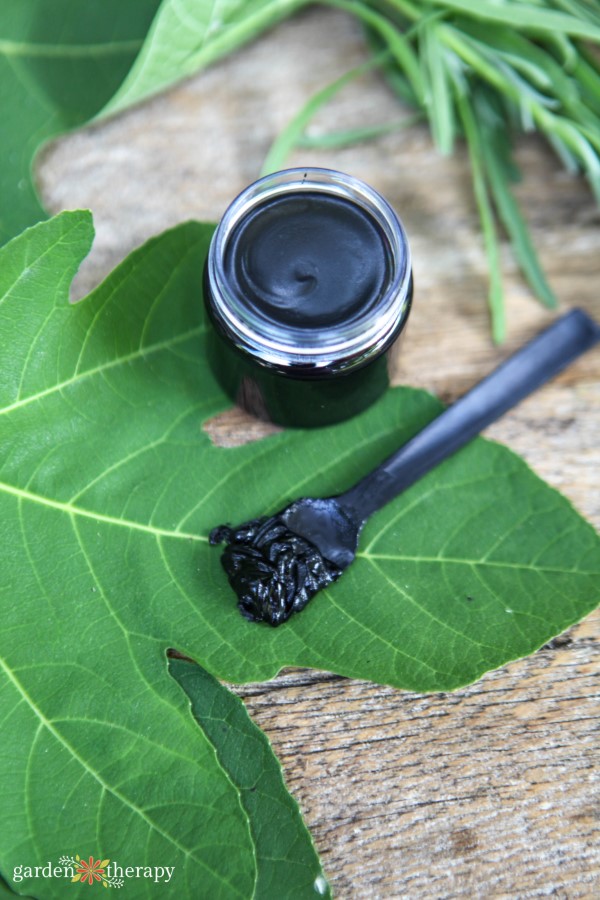 Herbs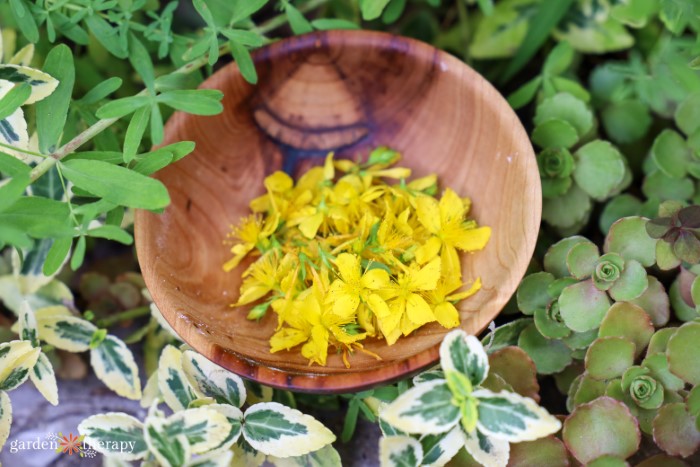 My Fave Posts of 2020: Gardening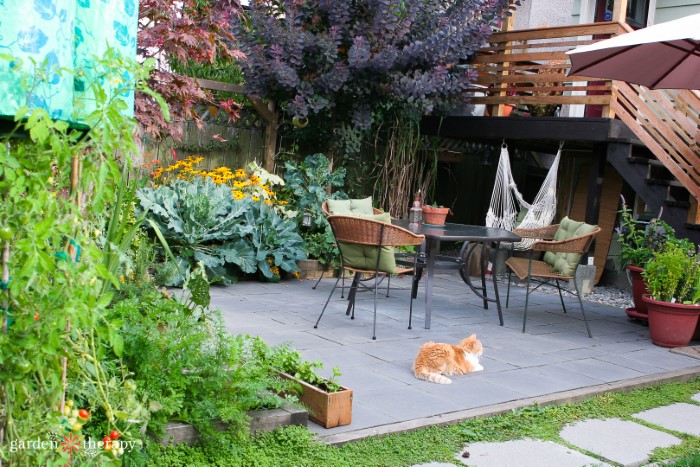 My Fave Posts of 2020: Beauty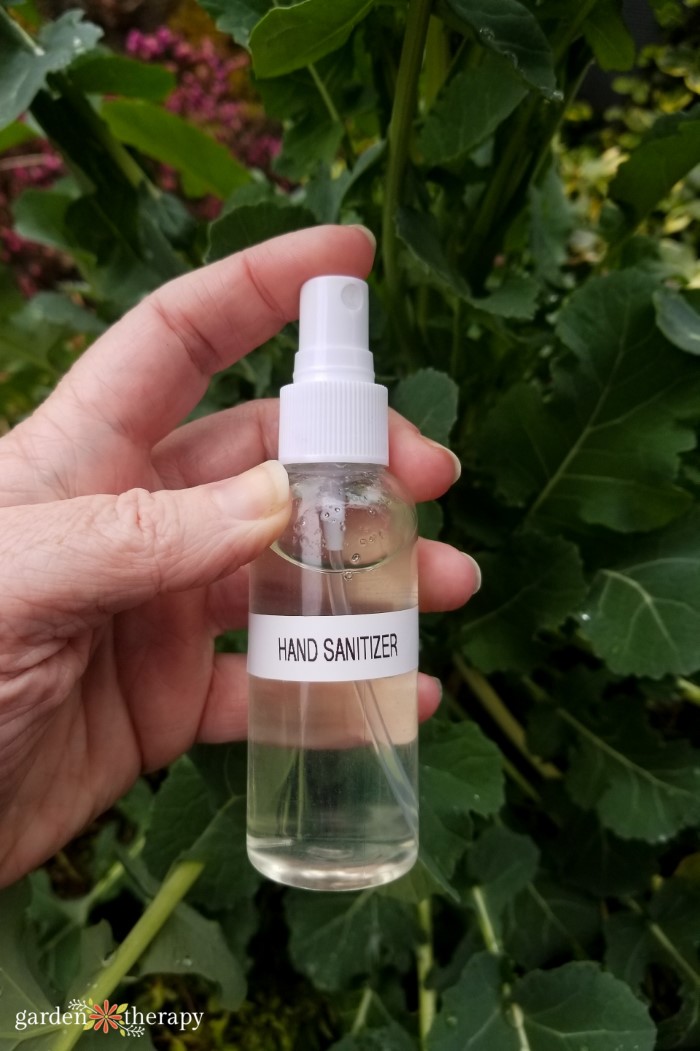 2021, is that You?
Thanks to each and every one of you for joining me this year. So much can happen in one year that we oftentimes forget about things that only happened a few months ago.
That's why doing these year in reviews are so much fun! You can really see the ups and down of the year. For me, this was a good reminder of how many positive things did come from 2020, despite its challenges.
Want to see the past year reviews? Here are the ones I have previously published:
But you can get all of this sent to your email as well. If you want to stay updated and be the first to know about new posts and happenings this year, be sure to sign up for my newsletter here.
So much love to you this year and as we move into the next one. Wishing you green blessings and plenty of Garden Therapy.
xoxo
Stephanie