Making gifts for the holidays or an occasion can be a lot of fun, but is the end product something you really would want to get as a gift? I have given these handmade gift ideas (and in some cases received handmade gifts) for many a birthday, neighbor, teacher, Mother's Day, Father's Day, Valentines Day, etc.
The number one rule in gift-giving is to think about the receiver's wants and give them that. No doubt it can be easy to overlook this when you are giving handmade gifts because it's easy to just get caught up in the process of creating and forget whether the final product is really something that will be useful or bring joy to whomever you are giving it to. However, if done right, homemade gifts can be the absolute best!
If you are making a large number of gifts for Christmas or wedding favors, then you can personalize it by giving a little bit of yourself in a package. Sharing homemade soap in a favorite scent, a great baking recipe, or even something from the garden are all wonderful gifts given with love. I've put together this list of over 100 homemade gift ideas for gifts you'd actually want to receive.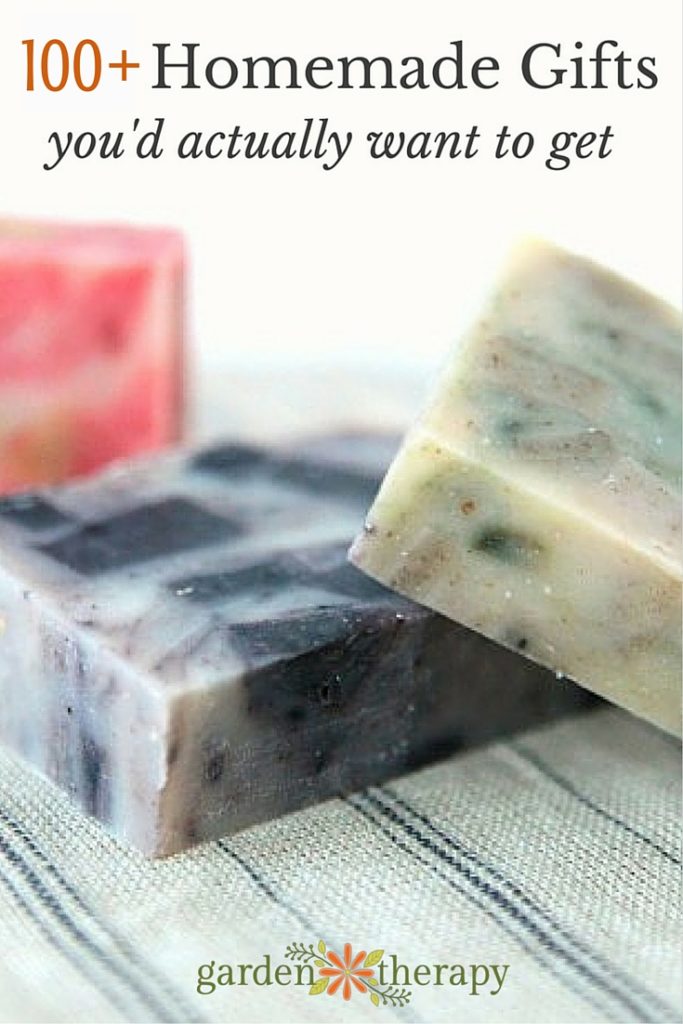 Looking for gift ideas for teachers, daycare workers, mail carriers, and others whose wish lists are a mystery? The best gifts are always those things that can be used or eaten (yum!). Try foodie gifts like infused vinegar and sea salt, baked goods, and bath products like tub teas or bath bombs.
Now, if you are ready to get started, here is a whole bunch of links to homemade gift ideas that you would actually want to get! Each one will bring you to the full DIY so get ready to get crafty!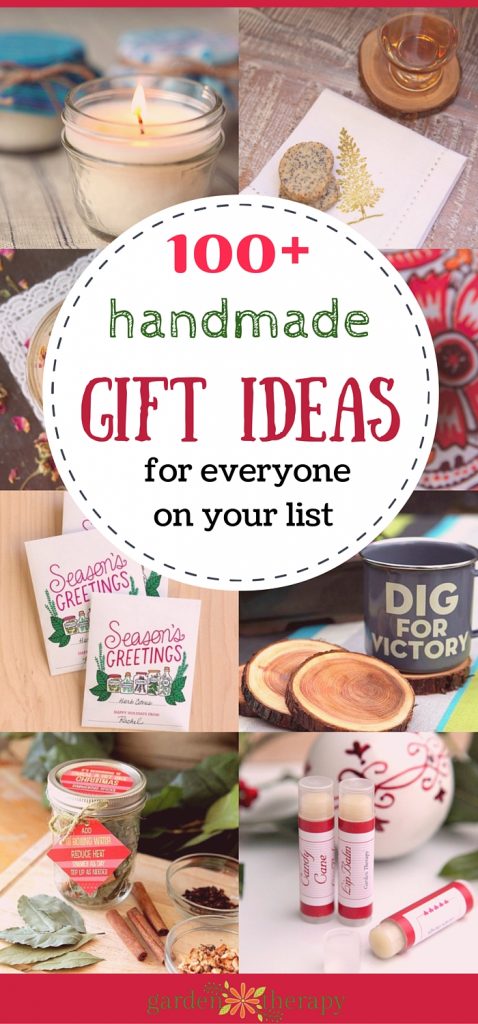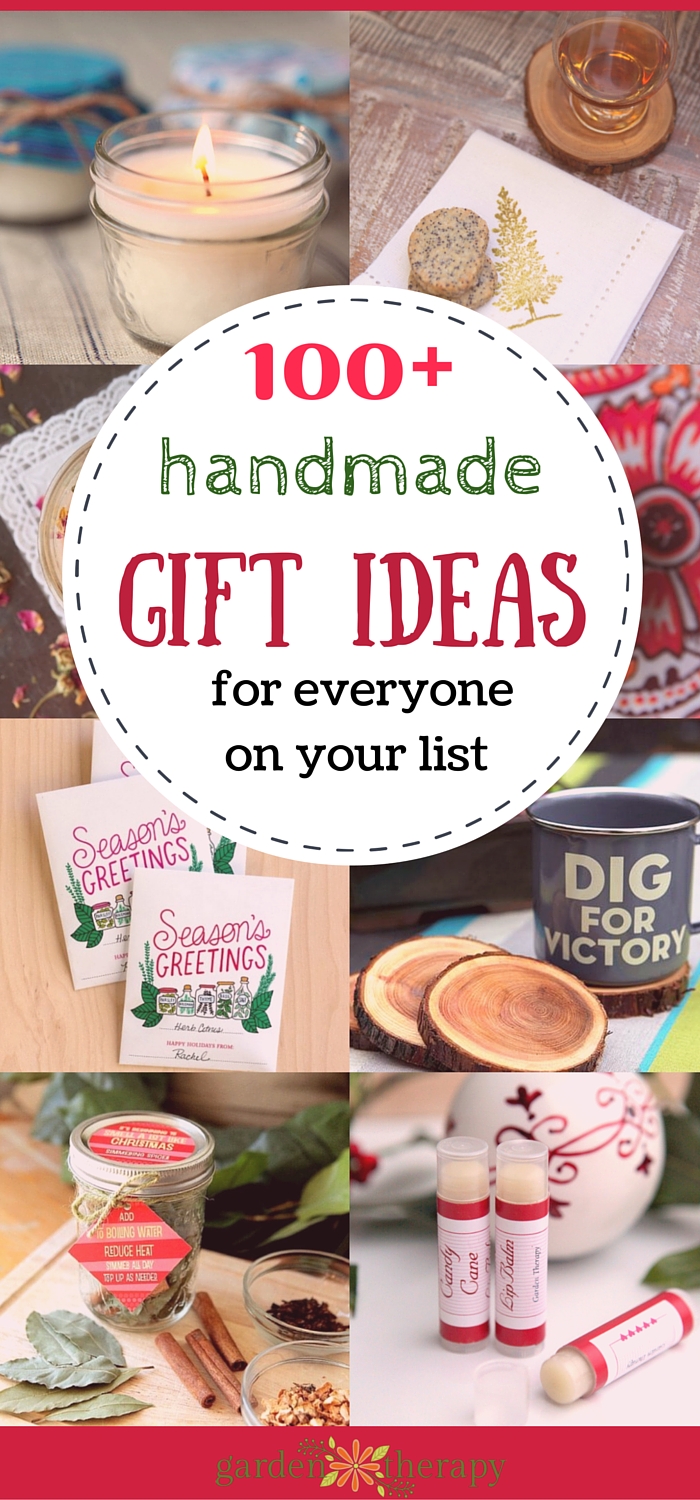 Foodie Gifts
Home and Garden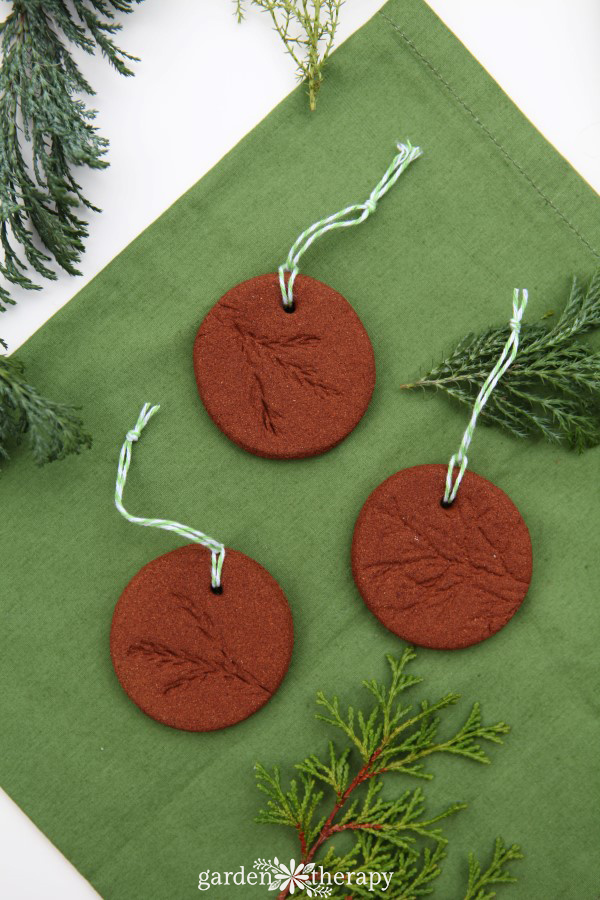 Natural Beauty

Wearable Gifts